Description
You are invited to be motivated, inspired and energised at Business Gateway's Tayside Conference in Perth.
The theme of the conference is 'if not you, who? If not now, when?' encouraging our delegates to make it happen for themselves!
Join us to hear from local entrepreneurs-
Stephen Gorton
Howey Ejegi
Cat Burton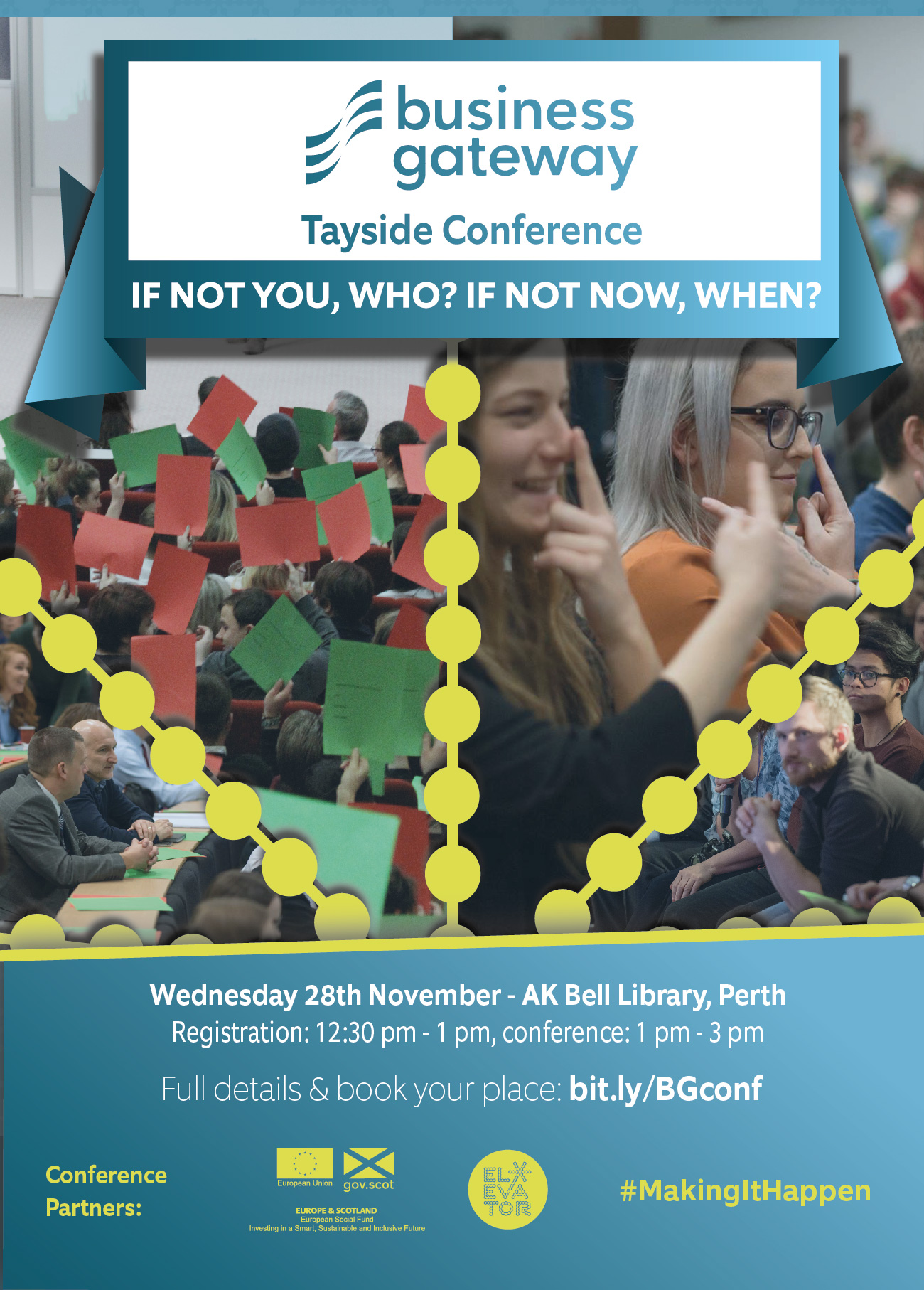 This Conference is brought to you by Business Gateway, in partnership with Elevator.
#MakingItHappen