Description
Join us for an enlightening evening on business growth at the Commonhall Social, Chester and hear from
franchising specialist and consultant, Robert Dancy and from revenue growth specialist, David Milton.
Robert Dancy has worked in and consulted on a wide range of SME's and sectors across sales, marketing, franchising and strategic planning, gaining a broad range of skills and experience to support and advise businesses that have that desire for further growth.
Moving into a sales and marketing management role in 2005 within a multi-service based franchise group, Robert was involved in the growth of a 10-brand business being successfully launched on the AIM market two years later. Following this, Robert relocated back home to the North West in 2009 to start a family and establish himself as a consultant working on a wide range of projects from social enterprises to national roll outs of well-established North West based SME's.
Robert has recently joined forces with Paul Crudge and Rob Meakin of Loyalty Pro to work with them on an exciting project that captures real time transactions in-store through innovative loyalty software.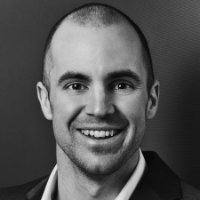 David Milton
is a specialist in revenue growth, board and team performance and executive coaching.
Between 2006 and 2012 David built a start-up with annual turnover of £11,000 to a fledgling multi-national with turnover of £4.2million. Upon exit the operation spanned seven countries, across 4 continents and had raised over £12million for charity in the process.

David is a qualified business psychologist, trained in the leadership and direction of teams by the Institute of Directors, and Common Purpose & the Mountain Leader Training Board (a passionate rock climber and mountaineer!). David was recognised by Director magazine as the 'Director of the Month' in November 2011 and has received a number of other industry awards.

David loves helping people drive excellence by building the correct habits. He is a behavioural expert and helps clients understand exactly what behaviours they need to adopt to reach their goals.



Alan Hyams BSc FCA CF
Alan has been coaching, mentoring, facilitating and developing both his own and his clients teams ever since he set up in practice in 1980. Alan holds a diploma in Business Performance Coaching as well as being a Chartered Accountant with over 30 years hands on practical management experience.
He started his own practice with just three staff, which he grew into four partners and twenty eight staff before merging with Moores Rowland, a top twenty national firm. Alan was responsible for Business Improvement Services throughout all the UK offices. He founded MRW Corporate Solutions in 2008.
Alan's work has concentrated on Strategic Business Planning, Growth and Profit Solutions, Corporate Finance, Continuous Improvement, Lean Process and Business Coaching and Mentoring. Alan's voluntary roles include mentoring for the Manchester Growth Hub and Trafford Colleges full time Accountancy students.
Alan is a fellow of the Institute of Chartered Accountants in England and Wales and holds post qualification diploma in Corporate Finance. He is a past President of the Manchester District Society where he is still an active committee member. He was Chairman of his Institutes North West Regional Strategy Board until elected to its National Council in August 2013. He held office as non-executive Finance Director of Business Link Cheshire and Warrington from its inception in March 2001 to December 2007.
He has many years experience in dealing with all sizes of businesses at all stages of the business cycle. His approach is hands on, practical and focused on implementation.
This event has been organised by the University of Chester Business Advisory Council and is open to members and non members.
For futher information please contact Carla Fallows: carla@invaluableva.com
Organiser of Business Growth, it's time to scale up!

Chester Business School, voted Business School of the Year 2018 at the Educate North Awards, is located at the stunning Queen's Park Campus, nestled on the banks of the River Dee. With a £4million investment, the campus offers state-of-the-art learning spaces in a mix of modern and historic buildings.
Only a short distance from the lively city centre, it provides a friendly, secure and supportive environment in which to study. Facilities include open access PC suites and a dedicated Business library. For refreshments choose from our relaxed Starbucks café bar, or top-floor brasserie with panoramic views of the River Dee.