Description
On Friday 3rd May, 5 businesses across marketing, HR, technology, finance and risk management, are coming together to give advice and insights to small business owners. This is a great opportunity to get valuable information and strategies to drive your business forwards. And all this whilst raising funds for the local children's hospice care charity, Chestnut Tree House. You'll learn about:
Focussing your marketing strategies to work smarter at different stages of the customer journey

Financial planning for future growth and how to avoid any nasty tax surprises

Pitfalls and opportunities that come with expansion and how technology can help

Avoiding unnecessary risks and insuring a growing and evolving business

How HR support can take away a time-consuming responsibility and leave you free to grow your business.
---
Open networking starts at 8.30am, with complimentary coffee and pastries. Then there will be 5 presentations on different aspects of managing business growth. Finally a charity raffle and a complimentary light lunch from 1pm with the opportunity for more networking. The event is taking place in the Sandman Hotel, 18-23 Tinsley Ln S, Crawley, RH10 8XH.
The ticket price of £20 + VAT will be donated to Chestnut Tree House, Children's Hospice care charity.
---
SPEAKERS & AREAS OF EXPERTISE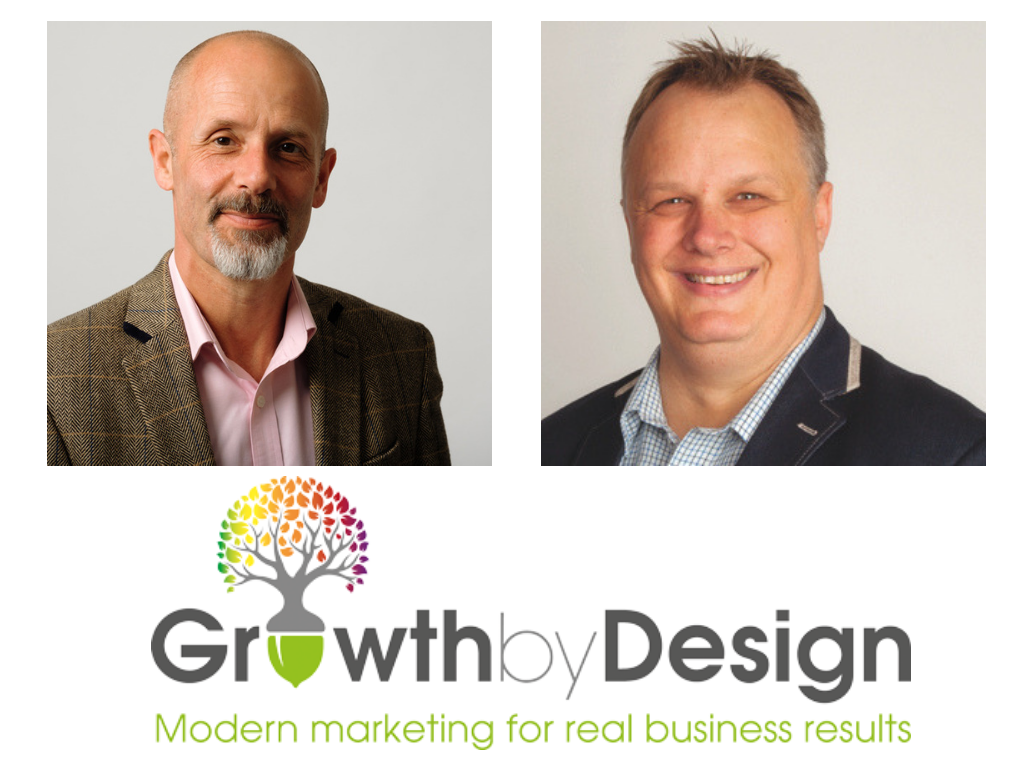 Tim Rylatt & Henry Laker, Directors, Growth by Design
About Tim Rylatt
Tim Rylatt is the Director of Marketing Strategy at Growth by Design. For the past decade he has been a multi-award winning business coach and has helped more than 200 businesses to grow. As an individual he has a truly infectious enthusiasm for all things marketing and in 2012 he wrote and published the marketing and sales book Business Battleships. In 2019 he has just finished writing a new marketing strategy book along with Henry Laker called Growing by Design. This book is aimed at providing a model for effective marketing in the SME marketplace.
About Henry Laker
Henry Laker is the Managing Director at Growth by Design and has more than 20 years experience in the marketing arena. With a strong background in print and graphic design, as well as a great deal of experience across web design and digital marketing, Henry has gained a huge amount of knowledge relevant to many industry sectors.
Focus
In their presentation, Tim and Henry will be sharing some of the core principles from the upcoming book; covering everything from how businesses need to present their messages, promote their services and products, manage the client journey, and manage existing client relationships for maximum output. If you want to see your marketing and sales results improve, you'll want to hear what they have to say!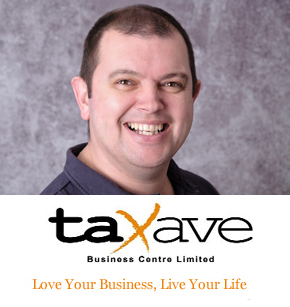 Chris Irving, Director, Taxave Business Centre
About Chris Irving
Chris Irving is a Fellow Member of the Association of Accounting Technicians (AAT) and has been working in the accountancy industry since he left school in 1990. He is a director of Taxave Business Centre Limited based in Crawley that specialise in owner managed business accounts, tax, VAT and payroll.
Focus
Tax During his upbeat presentation Chris will go through some of the tax changes that came into effect from 6th April 2018 as well as providing a general tax update for business owners to consider including PAYE, National Insurance, income tax and corporation tax. In his jargon free presentation Chris will show you how all of this fits together to plan for that future growth and avoid any nasty tax surprises!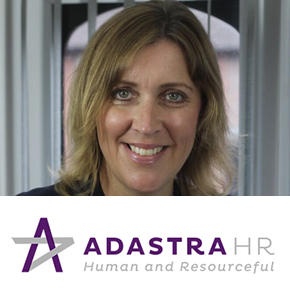 Alison Daymond, Director, Adastra HR
About Alison Daymond
A Fellow of the CIPD, Alison is a Human Resources professional with progressive hands-on experience working in diverse organisations from start-ups to industry leaders. Alison is renowned for balancing the commercial business needs with empathy to employees who are working in a changing environment – actively demonstrating both the "human and resourceful" sides of HR. Alison has over 20 years' experience in leading HR and training teams, mentoring and coaching managers and employees alike.
Focus
Effective leadership encompasses the management of three key components of a business; people, performance and processes. Quite simply, if you have employees, you need human resources and systems to control, focus and develop their work. We will be looking at how HR Support can take away a time-consuming responsibility and leave you free to grow your business.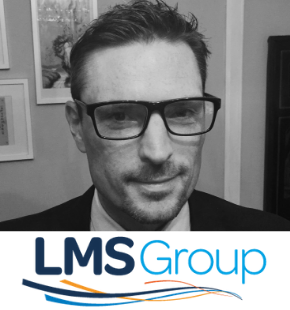 Mark Emrys-Jones, Senior Account Manager, LMS Group
About Mark Emrys-Jones
Mark has has been helping businesses get best value out of technology for the last 15 years. For many companies, IT is a burden. However when done well, technology undoubtably makes life easier, more productive and well… better. One part Flash Gordon, one part Mother Theresa and two parts geek, Mark and the award winning team at LMS Group are step-by-step turning IT into a 'force for good' for many local companies!
Focus
In his section Mark will be looking at some of the pitfalls that come from expansion, but it's not all doom and gloom. There are opportunities, and the proper use of technology and processes can give your company compounded leverage and a real competitive advantage.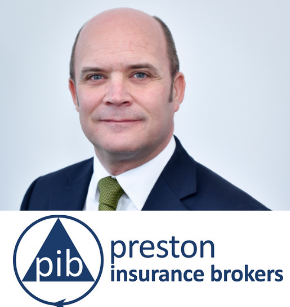 Noel Preston, Managing Partner Cert CII, MInstLM, Preston Insurance Brokers
About Noel Preston
Noel has over 30 years' experience in commercial insurance, the majority spent as a Broker. One of Noel's specialities is growing and evolving with businesses, whether from a start-up situation or an already established business looking to take it to the next level. Noel places and manages insurance programmes for all types, shapes and size of business across the South East including but not limited to; manufacturing, retail, wholesale, distribution, event organisers, professional services, media & marketing, motor trade, construction, sports & leisure, visitor attractions and licensed trades.
Focus
When a business is growing or evolving the insurance is the often the last thing that is considered, sometimes if at all. Changes in business activities are a material fact which your insurance needs to keep up with. Whether it is an increase in stock holding, trading with a different territory (i.e. USA), employing more staff, engaging with sub-contractors, entering into potentially onerous terms and conditions, diversifying into a different field, not informing your insurers (whether directly or via a Broker) could leave you uninsured and your business at serious risk of impact should the worse happen and you need to claim.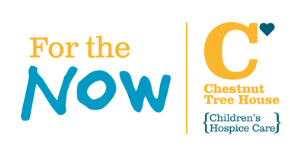 Chestnut Tree House
Chestnut Tree House is the children's hospice for East and West Sussex, Brighton and Hove and South East Hampshire and cares for 300 children and young adults from 0-19 years of age with progressive life-shortening conditions.
Proceeds from ticket sales will be donated to the charity, and there will be a raffle on the day.