About this Event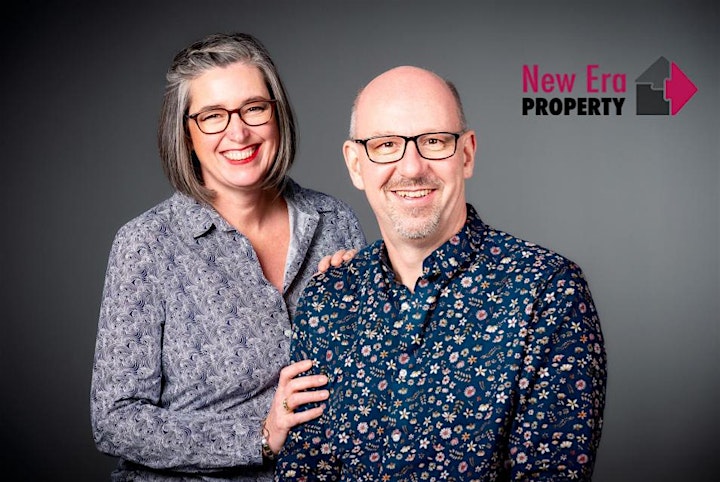 ***** SAT 25th JAN *****
''The best training event you will go to this year!''
''The stuff these guys know is incredible, I could listen to them all day'' Patrick
''Getting to grips with my business and what I want it to look like has been transformational'' Sam
A FREE one day Business Planning & Life Planning Workshop hosted by New Era, Beverley & David Lockett . Knowledge, Skills and Tools to help you grow your business in 2020 through proper planning
This strategy implemented in one property business alone, led to an increase in profits of £63,250 per annum.
This course covers;
- Planning what you want to achieve
- How to increase your profits by doing what you love
- Playing to your strengths
- Winning with you values and turning it into cash
- How to plan and do what you say you are going to do
Accelerate your business growth in 2020.
Is your investing going as well as you'd hoped? Is everything going to plan?
Or perhaps you don't have a plan?
Don't worry... we might be able to help you.
To understand the problem more, we identified the problems and challenges that property investors commonly face.
The top 7 reasons property investors stop investing or CAN'T grow their property portfolios any further;
1. They don't get enough deals, coming across their desks.
2. Their existing portfolio is not performing.
3. They've overspent on one or two properties and their cash is tied up.
4. They've not used momentum investing.
5. Their time is spent in the detail and the running of the business not in the strategy.
6. The financial performance of the business is not monitored or controlled.
7. They've run out of cash.
BUT When you address all these problems and challenges the business turns around.
1. The money starts to show up
2. More deals come across the desk
3. Momentum returns
4. Business becomes more fun
5. The business is optimised and runs more efficiently
6. The profits increase
7. The business is investor attractive
8. EVERYTHING is BETTER!
How do you do this?
We have taken everything we have learnt over the last 20 plus years investing in property and business and combined the knowledge and know how to super charge the results.
We'd like to invite you to an incredible event, we have coming up on Saturday 25th January at the Bank House Hotel in Bransford Worcester, that will show you HOW you can do this and take your business to the next level!
The One Day Business Growth Accelerator course led by Beverley Lockett and David Lockett, has been created to provide you with Knowledge, Skills and the Tools to help you grow your business in 2020.
This is not a property 'how to invest' course. It is about planning and business growth for property investors. For you to think about what outcomes and where you want to go with your investing and then get there.
CHECK IF YOUR TICKET IS AVAILABLE
This strategy implemented in one property business alone, led to an increase in profits of £63,250 per annum.
These tickets will go very fast so please make sure you get them early as to avoid disappointment!
If you manage to secure a ticket, we look forward to seeing you there!