Business Growth Strategies How To Get 20-20 Vision In Your Business

Thursday, 8 October 2015 from 09:00 to 11:00 (BST)
Event Details
In this Action packed workshop Andy Hemming shares 20 tips to
help you achieve absolute clarity for your business.......and how
to implement them!
Part I : You (because YOU are the most important person in your business!)
Make it fun! We all have more success when we're having fun!

Participate—the only failure is the failure to participate

No FEAR—(False expectations appearing real, after all)

Play above the line (and get your team to)

Work harder on yourself .... Than you do on your job (Jim Rohn)

True communication....is the response you get—take ownership for yours!
Part II: Dream (Nothing if not at first to dream—W.Somerset Maugham)
Set your vision

IVVM (Idealise, Visualise, Verbalise (and get someone to hold you accountable), Materialise!)
Part III: Goals
9. Set SMART goals (Specific, Measurable, Achievable, Realistic, Time- bound). Anything else is just fluff!
10. Set your RAS (reticular activating system) to focus on achieving your goals
Part IV: Plan
Stepoffthetreadmill—work on your business and define the results of the next 90 days

Less is more! Commit to less, make sure you achieve it

Commit to CANI (constant and never-ending improvement)
Part V: ACT!
14. Know your numbers—you can't improve if you don't know where you are!
15. Test and measure....EVERYTHING

16. Define your uniqueness—or you're destined to compete on price

17. Create raving fans (who sell your business for you)
18. Apply the 80:20 principle

19. Build a 10x10 marketing plan 20. Delegate low value tasks
Part VI: That something extra!
21. Under-promise and over-deliver!!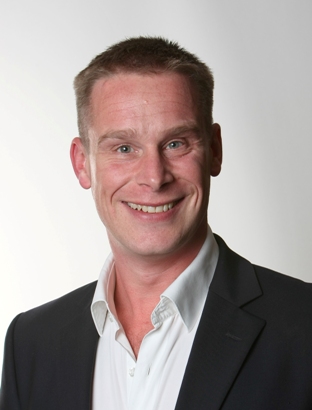 Andy Hemming
When & Where

ActionCOACH Offices
27 Greenbox
Westonhall Road
B60 4AL Stoke Prior
United Kingdom


Thursday, 8 October 2015 from 09:00 to 11:00 (BST)
Add to my calendar
Organiser
Andy Hemming operates under the mantra the "less is more", and as a result has created one of the most successful and profitable coaching practices in ActionCOACH (UK top 5, global top 20) whilst maintaining a great life balance.
He applies this mantra to his coaching – and during his time with ActionCOACH has helped numerous clients achieve the identity shift, and implement the business strategies they need to move their business from good to great – whilst reducing their involvement in their business to ensure that they have more life outside of work and the necessary income to enjoy.
He is committed to his own continuous personal development to ensure that he can direct his clients to the knowledge they need to achieve the business they deserve, and elevate the performance of their team to best in class.
As one of Andy's clients said "Andy has the innate ability to unearth problems which I didn't know were problems – and then guide me towards the solution".
Prior to ActionCOACH, Andy trained as a Chartered Accountant, gained an MBA specialised in marketing, and lived as an expat for 4 years whilst reporting to the main board of a global corporation. He lives in Worcestershire with Kate, his wife of 15 years, 2 children and 2 dogs, is an avid runner, cyclist, triathlete and mountain walker.