Description
Business Gym Workshop is a half day highly intense business workout giving your business an immediate boost. We meet in small groups at London prime venues to discuss obstacles that limit you in reaching your business objectives. Accelerated business gym sessions are also an opportunity for networking and building long-lasting relationships between attendees.
---
September Business Gym Workshop Session
Are you a growth-oriented business seeking know-how, connections and inspiration? Are integrity, strong leadership or best industry practices important for your business? If the answer is 'yes' you are at the right place.
London Business Academy is an expert organisation for international business driven professionals to share their experience and expertise, solve problems together, develop professionally and improve performance of their companies both on a local market as well as globally.
With support of our expert associates and organisations we provide you with unique know-how and skills that will boost your business potential and your own leadership skills.
---
Why should I attend the Business Gym Workshop?
Attend this highly interactive training programme to gain ideas and insight to help you grow your business effectively and maximise your opportunities. REFRESH YOUR COMPANY'S BUSINESS MODEL AND GROW SALES
---
Agenda:
1.00pm Arrival and registration
1.15pm Introduction by Patrycja
'Shaping the future of a global company'
1.30pm Patrycja Maksymowicz
"Cross-cultural Business Communications"
2:10pm Rafał Moszkowcow
"Ramp up your Digital Marketing with SEO"
2:50pm Ade Awokoya
"Refresh your Business Model to Grow Sales"
3:30pm Tea Break
3:45pm Faculty
Roundtable Workshop with Case Study
4:30pm Roundup session
4:45pm - 5:00pm Refreshments & Networking
[Continue Networking at a nearby bar]
---
Topics:
"Cross-cultural Business Communications"
Cultures and their (nourishing) impact on business environment. Why having the right knowledge and understanding of local customs, habits, and sensitivities is absolutely vital when carrying out global marketing campaigns. How to effectively communicate the vision and the offering to your stakeholders and potential clients?
"Ramp up your Digital Marketing with SEO"
What impact have benchmark technological advances on marketing? How to master SEO and troubleshoot the most common issues? How to practice ethical organic SEO and give your business exposure it deserves?
"Refresh your Business Model to Grow Sales"

Learn how to revitalise your business sales growth with an improved understanding by using the "Value Proposition Canvas", which identifies what and why Customer's should buy from you and is a key element of any sales or marketing activity. Understand how this fits within your Business Model to grow sales. Find out how to obtain new clients in a highly competitive global environment.
---
Faculty
Patrycja Maksymowicz
Director, London Business Academy, @lonbacademy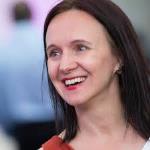 Patrycja became an entrepreneur at the age of 17. Ever since, she has consistently excelled at designing and delivering training programmes, and managing training educational establishments gaining many recognitions suh as the Quality of the Year 2008 for one of the top language school in Warsaw and securing accreditations for UK schools. Recognised for her contribution to the ELT industry she inspires a true passion for quality, brand recognition and achievement.
Passionate about effective communication and capitalising on the unique advantages of modern technology in training and communication, she has also been involved in developing innovative online training solutions, giving the global community a unique opportunity to offer and receive effective training any time and from anywhere in the world. Patrycja believes the key to success lies in optimising the power of processes, and persistence.
Rafał Moszkowcow
Managing Director, Neadoo Digital Ltd, @NeadooDigital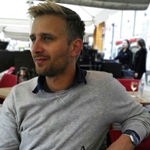 High Profile Social Media & SEO Agency based in London. Over 6 years of combined experience in online marketing. Over 120 satisfied clients across entire United Kingdom. Our very different Search Engine Optimization Service is based on the results in the TOP 10 of the Google. 10 highly skilled individuals working as a team can help you get your business on the higher level and moreover you don't have to spend millions on the advertising campaigns either.
Ade Awokoya B.S. ChE, MCSE, MCMI
Business Growth Coach London, @adescoy

Ade trained and registered in the USA as a Chemical Engineer. He also has proven experience with Banking (SME Finance), Microsoft Certified Partner, Project Manager. Ade has assisted UK SMEs for several years now with their business development. He is passionate about helping businesses & professionals to benefit from his 25 years business experience across various industries in a multinational basis. He is the Founder of the East London Export Club.