Business Impact with Professional Audio - Life Long Learning Webinar Series
About this Event
A short introduction to how to strengthen your (business) impact with professional audio. In this webinar you will learn the importance of qualitative sound for your audio-visual projects, and how to achieve it!
Sonata Productions is your audio partner for the recording and mixing of your audio-visual projects and Sonata Academy is your partner to help you to do your audio-visual projects by yourself. By providing you with the right equipment and to train you how to use it correctly!
Is this for me?
- Yes, if you're an entrepreneur/ coach/ teacher/ influencer
- Yes, if you want to create qualitative audio-visual projects (vlogs, podcasts, online courses, webinars)
What Will I Learn?
- We'll cover the importance to have high quality audio for your projects, and how to have it. Because poor audio means impact/ business loss.
- There will be a chance for Q&A relating to your specific needs
Who is Delivering it?
Pierre-Nicolas Schmitt will be your host and facilitator.
Pierre-Nicolas Schmitt was born in France and raised in the Flemish part of Belgium. He has always had a passion for sound and did his studies at the SAE (School of Audio Engineering) in Brussels where he became a professional sound engineer. In 2015 he started his own audio production and post-productions company specialised in recording and mixing sound for films. He has always surrounded himself with entrepreneurs by participating to his local BNI region. Where he discovered the opportunity to support those entrepreneurs with their sound. That's why he created, in beginning of this year, the Sonata Academy part of his company.
What can he signify for you? If you want to have the right sound for your audio-visual projects, then he is the guy to go to!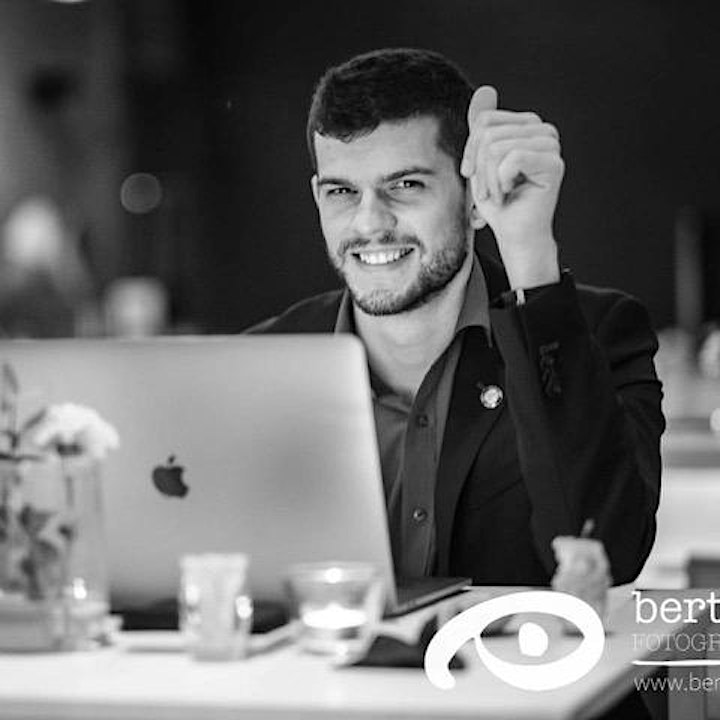 What Will I Need to Access the Webinar?
- It's best to access this session from a PC or laptop with good audio and video and the latest version of Zoom installed.
- You'll need a stable internet connection.
- Joining from a Chromebook, phone or tablet will be fine but some features of Zoom may be missing for you.
- If you've never used Zoom before, you can just click on the link that will be sent to you beforehand – no need to download anything.
- You can test your set up here (recommended!):
- And Zoom provides great support pages here:
What Will it Cost?
There is a suggested donation of £5 for this event.
Funds raised will be used to provide technology and network connectivity to ensure teachers and students from the developing world can access the same learning opportunities that we take for granted.
The Steve Sinnott Foundation prioritises UN Sustainable Development Goal 4 (SDG4 - quality education) believing this to be the foundation for the successful achievement of all other SDGs.
What Else?
Follow-up Courses:
- Pop-up podcast: Strengthen your business impact with professional audio!
- Online live course: Strengthen your business impact with professional audio!
How to Access
After registering you will be emailed a link to the webinar Event Page from Eventbrite.
On this Event Page there will be a unique link for you to join the webinar and find out more about the essential work of the Steve Sinnott Foundation and how you can help us to enable more children to access education all around the world.
Questions?
ann.beatty@stevesinnottfoundation.org.uk