Description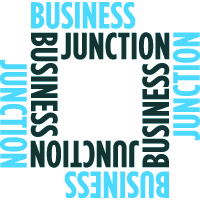 Business Junction invites you to join 55 companies at our November Champagne networking breakfast at the City Golf Club, the premier indoor golf venue in the heart of the City of London and located a few minutes' walk from Bank or Moorgate station.
The Club is a renowned golf and entertainment destination for the City, combining London's finest golf facilities and academy with superb entertainment and relaxation facilities: golfing simulators, executive gym, video analysis and PGA tuition.
Immediately following the Business Junction breakfast event, guests are invited to stay on a while and enjoy some of the golf and driving simulators. Take part in the Top Gear time-trial or test your F1 skills around the Monte Carlo circuit. Or stay and play Pebble Beach or another world class golf course - all available at City Golf Club.
Our monthly Champagne breakfasts, kindly supported by Julian White Wines, see guests welcomed with a glass of Philippe Brugnon Champagne and a hot buffet breakfast of bacon, sausage, scrambled eggs, mushrooms, baked beans, brown and whte toast, as well as tea, coffee and juices.
At 8.30am we take to the boardroom table and guests then have the opportunity to introduce themselves and their businesses to the rest of the group. Afterwards, there is time for further networking, sharing of business knowledge, more champagne and breakfast:
The member price is £20+VAT and non-members pay £25+VAT.
Non-members can attend up to two events to try us out and then need to become members to continue attending events. Membership is £25+VAT per month, which can be paid monthly at £25+VAT.
Please email admin@businessjunction.co.uk or call 020 3667 6776 with any questions about the event or membership of the Business Junction network.