Description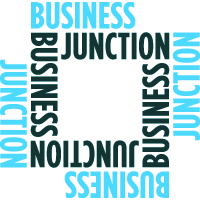 Join 60+ companies for a first class networking lunch opportunity at Business Junction's lunch event at La Tasca Broadgate. Located a few minutes' walk from Liverpool Street station, La Tasca offers an authentic Spanish dining experience and with separate function rooms with their own private bar, is a perfect venue for large group bookings, parties and meetings.
Established in 2001, Business Junction has grown an enviable reputation in the networking world for its professionally run weekly events. Always well-attended with 50+ at each lunch and breakfast and 150+ at each evening event, we have established a culture that is famously informal and friendly. The attendees themselves are business owners, directors and senior management, skilled in the art of networking and quick to grasp opportunities to enhance business relationship potential. Additionally, everyone attending receives an advance list of all the companies at the event.
Welcomed by professional hosts, a delicious hot fork buffet is served at 1pm, along with a complimentary drink, followed by two hours spent making new business relationships.
Our events are open to all business people from all business sectors and we have 125 sectors already represent on our membership of over 550 companies.

To broaden your client base and promote your business, do consider joining us at this Business Junction lunch. Non-member rate: £25+VAT. Member rate: £20+VAT.

Please email admin@businessjunction.co.uk with any questions about this event or membership in general and we hope to meet you at La Tasca Broadgate.