Sales Have Ended
Ticket sales have ended
Sorry that you missed our event - Please keep updated for next months meeting Jennifer x
Sales Have Ended
Ticket sales have ended
Sorry that you missed our event - Please keep updated for next months meeting Jennifer x
Description
"​There is a place that YOU are to fill that no-one else can fill - Something YOU are to do that no one else can do" - Plato
You no longer have to do it alone!!!




Are you ready to get in flow and awaken to the gift and power that you have to make a difference by doing what you love?
Are you ready to be inspired, motivated and supported to go for your big audacious vision for your life and business?
Are you fed up and tired of doing it all by yourself?
Welcome to Business Love - London!
The place for inspired entrepreneures who want to make a difference in the world by doing what they love. The place to come network, learn something new and mastermind with other heart-centred business owners.
I'm Jennifer Beaumont-Whyte and I'm passionate about creating a community of men and women who are awakening to their gift and power that we have as business owners to cause change in the world through our business by doing what we love
We believe that the power of collaboration can help to improve our lives and grow our businesses. We love what we do – We share our love – So that we can be the change that we want to see in the world. Bringing more love and compassion into business and by putting people and planet before profit, companies can actually see their profits soar! It is the new model for business survival into the future.
You will have the opportunty to become a Business Love Club member or upgrade to join our online community Business Love Club - International to further your connections and learning between live meetings. For more information on how to join please attend a meeting or contact me - Jennifer via email jbe@jenniferbeaumont-whyte.com
"There's a transformative shift in business, and what worked before is no longer an option. It's time for evolved entrepreneurs, visionary creators, and change makers to rewrite the rules of business for the 21st century." – Tony Hsieh, NY Times bestselling author of Delivering Happiness and CEO of Zappos.com, Inc.


We Connect!
We meet once a month in Central London and again in our online membership club (Business Love International). We network, share our ideas, challenges, experiences, expertise and support each other to achieve our audacious dreams and grow our business in friendly non-judgemental environment.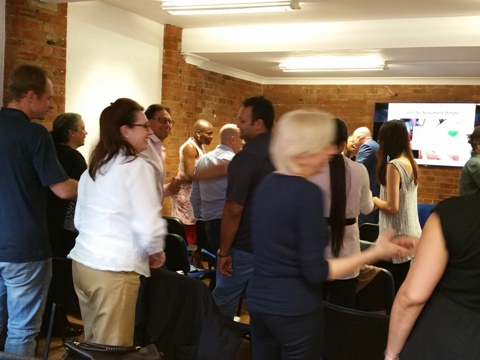 We Communicate!
Each month we have Special Guests who will share their "Adversity to Celebrity" journey to personal or business success with us. We have coaching and learning workshop sessions to help develop a strong mindset to power us through to the success we are seeking. You will have a chance to share your learning and progress with the group each month. And further develop your learning experience as a member of Business Love Club
"I found the interview with Simone so inspiring and insightful - it's a great idea to do these interviews....!" - Sarah
THIS MONTHS ADVERSITY TO CELEBRITY - GUEST INTERVIEW WITH ASLAM CHEVAL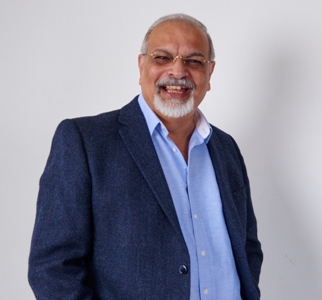 Aslam Cheval is a successful entrepreneur with several thriving businesses in his empire. But it wasn't always like this – With years of challenges, failed investments and painful losses he will tell us his story of coming from "Adversity to Celebrity" turning his life and business around to now be associated with the likes of Bob Proctor, Jack Canfield and other top success giants who he now regards as close friends. He now wants to give back and spends time inspiring young entrepreneurs to create the business of their dreams. He has turned his life around and will share with you some insights on how you can do that too.


We Collaborate!
The Business Love - Mini Mastermind is the most popular part of the evening since it's inception 6 years ago. It's where get together so seek advice from each other and collaborate on ideas, projects and business aspirations.These collaborations can deepen through becoming a member of Business Love International - our membership club.
"I love the Mini- Mastermind session - I got some valuable information that I can use right away in my business and I've made some great connections and new friends - it's a brillant evening!" - David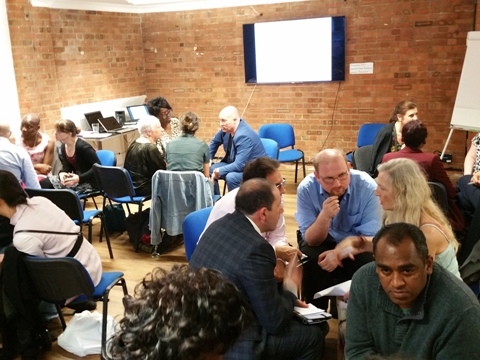 Our aim is to help you develop a strong mindset and empower you to grow your business to -
Make an Impact – Make Money - Make the world a better place - by doing what you love!
BENEFITS OF JOINING BUSINESS LOVE CLUB -
Join a community of like-minded entrepreneurs who will support each other to achieve goals and aspirations.

Come away with resources and ideas that you can take action on right away!

Mastermind with experienced business owners who can give you their expert advice on growing your business.

Have accountability the magic ingredient in helping to achieve outstanding results on your goals for your life and business

Have access to the Secret Facebook group where you can interact, share your stories and successes ask advice and share your expertise.

Have access to webinars and training from influential business owners sharing their expertis

Private coaching on specific issues and goals with Jennifer

Priority booking and free entry for our live Business Love – London events


We are creating a fantastic membership community of Business Lovers and we want you on board!
Come and Join Us!
Venue - Mi-Hub - 6 Batty Street - Whitechapel - London E1 1RH
Tickets - £30
Early booking is highly recommended as places are limited as priority goes to Business Love Club members.
Earlybird Tickets end on 30th October 2016 - £15
The Date - 2nd November 2016 (and every 1st Wednesday of the month)
The Time – 6.30pm to 9.30pm
Parking – we are not aware of the parking situation in the area so please check online to be sure.
Refreshments - Teas and Coffee are avialible
Me and my team are super excited to see you have the best experience possible on this super empowering evening!
Jennifer Beaumont-Whyte
PS – Don't forget your notepads and a pen- You will learn something of value that you can use in your business right away!
Once you have booked your place keep an eye on your inbox for any exciting updates that we'd love you be aware of before the event.
If you have any questions or comments - or you just want to send us some good vibes and encouragement then please call Jennifer – 07814938125
Or email
jbw@jenniferbeaumont-whyte.com