Sales Have Ended
Ticket sales have ended
Sorry that you missed our event - Please keep updated for next months meeting Jennifer x
Sales Have Ended
Ticket sales have ended
Sorry that you missed our event - Please keep updated for next months meeting Jennifer x
Description
Special Announcement!
5 Steps To Your Hearts Desires
In our workshop session this month we will explore the 5 steps that all the top performers go through to achieve extraordinary success –
So that you can quickly apply them to your life and business to move to the next level of your success journey.
Looking forward to seeing you there – Invite your friends so they don't miss this inspirational evening.
---------------------------------------------------------------------------------------------------------------------------------------------------------------


"If you want to go fast go alone – If you want to go far go with others!"


Are you ready to get in flow and awaken to the gift and power that you have to make a difference in the world by doing what you love?
Are you ready to be inspired, motivated and supported to go for your big audacious vision for your life and your business.
Are you fed up of doing it all by yourself?
You have come to the right place!
Welcome to - BusinessLove London!
The Coaching and Mastermind Club for inspired business owners - Business Lovers - who want to make a difference - make money - make the world a better place - by doing what they love.
We Connect!
We meet once a month to network, share our ideas, challenges, experiences, expertise and support each other to make your audacious ideas and dreams happen in a friendly, non judgemental environment.
We Communicate!
Each month we have Special Guests who will share their "Adversity to Celebrity" journey to business success and expertise with us. We have coaching and motivation workshops to help develop a strong mindset to gain and be able to handle success. You will have a chance to share your progress, experiences, and your learning with the group.
We Collaborate!
The BusinessLove Mini-Mastermind session is where we get together to seek advice from each other and collaborate on ideas, projects and business aspirations. These collaborations often continue outside of the club to form successful joint ventures and project teams, which we love to encourage.
SPECIAL INVITATION TO JOIN OUR MEMBERSHIP
The Business Lovers Club – which offers further value packed benefits of - complimentary ticket to the monthly meetings - online learning – highlighting your business on the website – abiltiy to influence the way the group grows and discounts on my workshops and courses on personal and business development – PLUS huge discounts on supplier packages - and much more - just because you are you!
Plus special bonuses which you will learn about on the night.
****Our special V.I.P. Founder Members Special Offer ends at midnight on July 6th after the event.****
So come along and find out what we are all about.
Our aim is to help develop your MINDSET - MONEY - MOMENTUM - 3 Key elements to succesful living and business growth.
We are creating a fantastic membership community of Business Lovers with additional access to online learning and resources. And we want to you on board!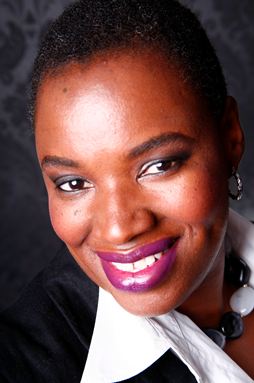 OUR SPECIAL "ADVERSITY TO CELEBRITY" GUEST - TOKUNBO OSUNBAYO
I'm super excited to announce that our special guest interview is with the beautiful and awesome Tokunbo Osubayo.
Tokunbo will share her story of losing all that she had and the journey she has taken to now be celebrating her successes in not only having a successful consulting business, speaking and writing career and how she is helping others to thrive finically in their businesses and make a difference.
Tokunbo is also the organiser of the now popular women's bi-yearly event 'Women Elevating Women' which is growing to be a household name among women entrepreneurs. Tokunbo believes everyone can learn to live a better financial life if they have the right financial mindset. - AWESOME!!
COME AND JOIN US!
TICKETS ARE ONLY £25 BY BOOKING HERE IF YOU ARE A REGULAR ATTENDEE
Tickets are ***FREE!*** FOR FIRST TIME VISITORS.
PLEASE BOOK AS PLACES ARE LIMITED AND YOU WILL NOT GET IN WITHOUT A TICKET.
Our last months meeting was over subscribed so HURRY! - Business Love V.I.P. Members get priorty to booking.
The DATE
6th JULY 2016 (and every 1st Wednesday of the month - UNLESS STATED OTHERWISE)
The PLACE
Remark Events Ltd
18 Leather Lane
ECN1 7SU
(Nearest Tube - Chancery Lane - Central Line)
The TIME
6.30pm – 9.30pm
Me and my team are super excited for what you are going to experience on this super empowering evening!
See you there!
Jennifer Beaumont-Whyte
PS Don't forget your notepads and a pen - you will learn something of value to use in your life right away!
Once you have booked your place keep an eye out for exciting updates before the event.
If you have any questions queries or comments or you just want to send us some good vibes and encouragement then please contact me 07814938125
Or email jbw@jenniferbeaumont-whyte.com
I'm super excited to announce that our special guest interview is with the beautiful and awesome Tokunbo Osubayo.