Description

...WHY ........
Smart Entrepreneurs Are Joining Business Mastery with Billal Jamil and The Public Speaking Academy
Some reasons our members join include:
Being frustrated with personal and business growth
Wanting to grow exponentially faster
They sense there's a much better way
Not maximising their current model and growth.
Looking to use proven skills and models to get proven results
Looking to partner with other entrepreneurs on new opportunities, ideas & startups.
Knowing that being around like-minded people will increase their chance of success exponentially.
Realise that most successful entrepreneurs have a large network of mentors, coaches, friends and colleagues they can tap into for advice, but don't have the time, energy to spend weeks in far flung programmes and conferences.
A Message from the CEO Billal Jamil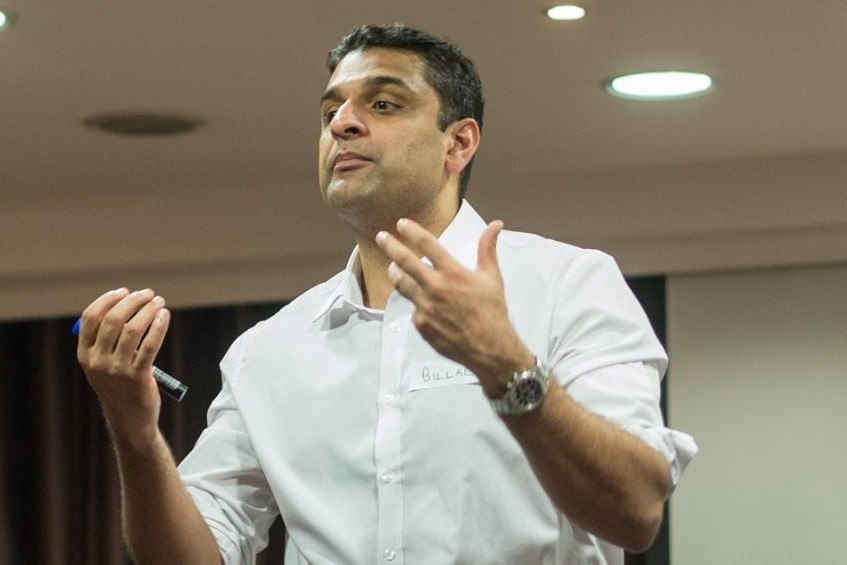 " What I am repeatedly driven by is watching our members work toward their true potential–personally and professionally" - Billal Jamil
The PSA mastermind is a group of highly motivated people who are committed to growing personally and professionally.
Our groups meet regularly and officially on a monthly basis with a new focus each month
We are focused on leveraging the power of many minds coming together for a single purpose—to foster personal and professional growth and development, drive results, and YOUR goals through accountability.


What our People Say
"You Are Not in Business Alone! " -
-Rob Taylor
"Peer mentoring & Skills Mastery at its BEST "
- Shukeel C
What's in it for you?
A strong

support

network

Solid

feedback and perspectives

from like-minded leaders

Clarity, accountability and focus

to move forward to your vision

Empowerment

to stretch and grow

Identify solutions

and opportunities

Exponential growth

toward your goals and dreams

Greater success

Reach your greatest potential

with confidence

Extraordinary transformation with cutting edge learnings
Ready?
If you are thinking you want to go above and beyond
If you want to identify the limitations that are holding you back, create solutions.
If you want to take action to raise the bar in your business or career
THEN the NEXT STEP is easy -

COME TO A SAMPLE SESSION
See the results of your transformation by experiencing it yourself
SELECT YOUR DATE AND BOOK VIA THE GREEN BUTTON AND CHOOSE A TICKET NOW