Description
Are you fed up of being an employee and being told what to do and when? Are you ready to turn your heartfelt passion to run your own business into a reality?
The transition from employment to self-employment may seem scary and the transformation that is needed to take the leap from employee to entrepreneur huge. With the right MINDSET, you can truly change your life, become the CEO of your business, and take control of your future.
'Business Mastery for Women: From Employee to Entrepreneur' is a 7-week course aimed at taking you from business start-up and planning, to learning what steps to take to become the best leader you can be. You'll be shown how to make your gifts visible, become the go-to expert in your field....and even how to make hundreds aware of what you are doing by getting coverage in the media!
This is a 7-week course being held each Saturday starting from 16th September 2017 until and including 28 October 2017.
Affordable ways to pay are available, please do get in touch to find out more.
The course is hosted by CGC Training & Consultancy.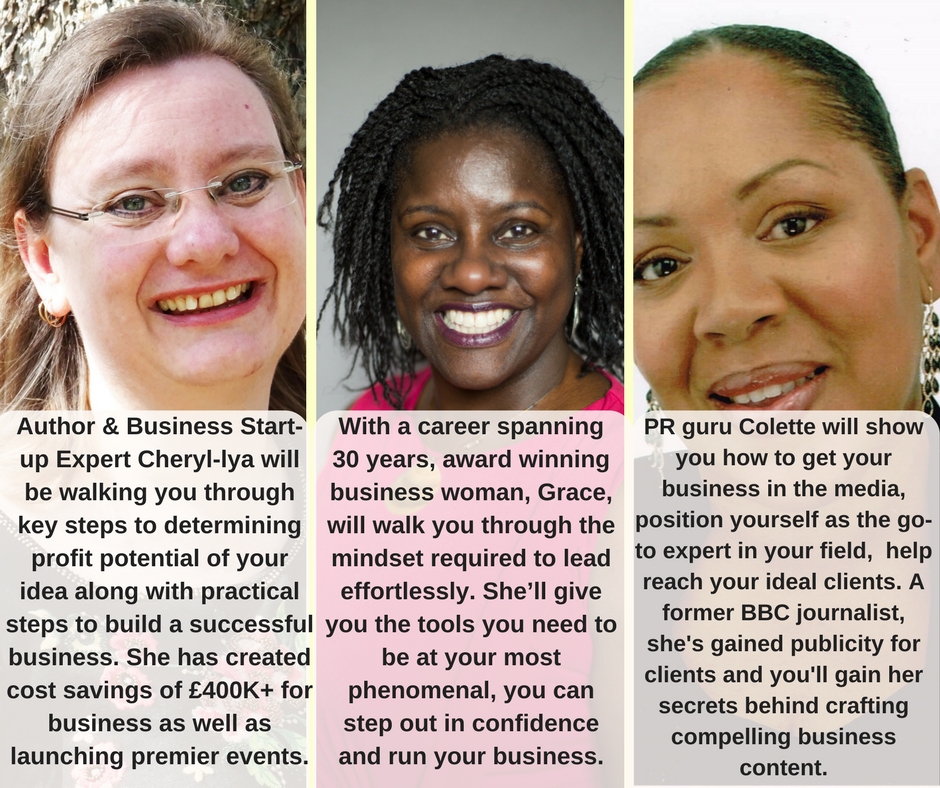 COURSE CONTENT
Planning expert Cheryl-lya S Broadfoot will take you through a step-by-step process of:
- Creating your blueprint for success
- Mapping your journey from employee to entrepreneur
- Giving you the clarity and confidence to determine your profitability potential for your business
Leadership expert Grace Graham will then help you to get yourself to a level your business determines by showing you how to:
- Know and express your worth as a woman in business
- Develop the leadership mindset so you can lead with confidence and take your business to the level where YOU want it to be
- Raise your emotional intelligence so you can be influential and successful in your business field.
PR expert Colette Machado will help you get your business visible by helping you uncover:
- How to have the confidence to do your own PR (or seek PR).
- The why, what, when, and how of PR
- How to 'wow' journalists and bloggers with your story, services or products, so that they want to feature YOU!
You will also receive:
Over 60 years combined experience (Queens are wise!)
Free coursework book with every plan and process included for future use
Free post-course online support groups
First five bookings will receive Cheryl-lya's book: Twenty-one Day Gratitude Journal free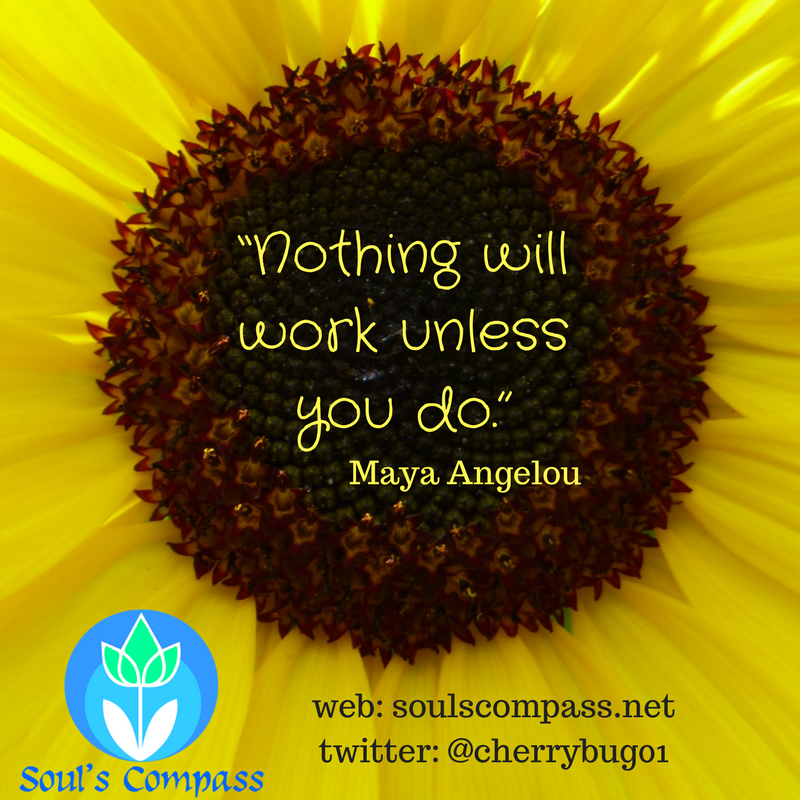 CGC Training and Consultancy's queens of transformation:
Cheryl-lya S Broadfoot
Planning Queen and Business Start-up Expert Cheryl-lya's expertise spans 17 years in Human Resources Business Partnering. Key planning skills led to cost savings in excess of £100K- £400K for big business contracts as well as creating profitable premier events from nil-budgets. She has also worked on Employability and Volunteer Management contracts, bringing her Pilot work with Hospice Community Volunteering to number 1 in the UK.
Having traded a remarkable career in Human Resource Business Partnering for that of entrepreneurship, she has launched Soul's Compass. Cheryl-lya loves to follow her own soul's compass by helping women launch successful and sustainable businesses around the globe. She has a talent for creating planning blueprints for success whilst balancing these against more spiritual pursuits. She's also a championship Latin-American dancer!
Grace Graham
Business award-winner, Grace, has had a career spanning almost 30 years, mostly in the public sector. This doyenne of female empowerment was headhunted into her final leadership position at a local authority in East London, where she managed a yearly budget of £¼ million.
When she left, they became her first client. Grace became excellent at what she did as an employee, which prepared her to set up her own training company Impact Coaching & Consultancy Ltd.
Colette Machado
Former BBC journalist-turned-PR, content marketing and expert positioning coach, Colette, helps business owners to get media coverage so that they attract their ideal clients and stand above their competitors.

Colette became one of the UK's youngest national newspaper editors at 24 years old, before she joined the BBC and worked as an online news journalist in a multi-media newsroom, where for 10 years she wrote breaking news stories to very tight deadlines as well as in-depth feature articles.

An award-winning journalism tutor, Colette also publishes and edits a global magazine aimed at business owners and sales professionals.


If you are looking to take the leap from employee to entrepreneur, 'Business Mastery for Women: From Employee to Entrepreneur' will help make the transition smoother than you can imagine, while equipping you with the necessary tools, techniques and learnings to enter the world of entrepreneurship!
To find out more, please visit web: soulscompass.net or contact Cheryl-lya direct on mobile: 07527 303 911.
FAQs
Is this event 7 full weeks or weekends?
We'd love to have you every day but that may be a bit much! This course takes place on each Saturday only. Starting time is 9.30am and finishing at 5.00pm on all 7 days. The 7 Saturdays are: 16th September, 23rd September, 30th September, 7th October, 14th October, 21st October, 28th October 2017.
Do I have to attend all 7 days?
Yes indeed!
Is there a payment plan available?
Yes, there is, subject to terms and conditions. Please do contact Cheryl-lya direct to discuss the options available.
Is there an alternative payment method?
Yes, there is. Please contact Cheryl-lya direct to discuss your options.
Are there social opportunities?
Yes, there are, the last day includes certificates and celebrations!
Is there a refund policy?
Yes, there is: refunds are available up to 7 days before the first date (16th September). Thereafter no refunds are available.
Is my booking transferable?
Yes, please do let us know at least 24 hours in advance so we can accommodate the changes. If we don't know we may not allow entry to the event.
Can men come to the event?
Although this is for women in business, men are welcome - be warned, you may get a bit of special treatment though ;)!
How can I contact the organiser with any questions?
To find out more, please visit web: soulscompass.net or contact Cheryl-lya direct on mobile: 07527 303 911.