Business Model Innovation for Disruptive Technologies
Business Model Innovation for Disruptive Technologies
About this event
The InterTradeIreland All-island Innovation programme aims to promote and encourage innovation across the island of Ireland.
During the seminar Prof. Jonatan Pinkse will explain how business model innovation can help in bringing disruptive technologies to the market.
Based on his recently developed circle framework, he shows how you can use a combination of tactics to let customers see all the different benefits that disruptive technologies might bring to them:
• Introducing the circle framework to show how business model innovation can be a catalyst for technological innovation.
• Using business model innovation to overcome initial hesitation of customers to adopt disruptive technologies
• Presenting three tactics for business model innovation: compensating, enhancing and coupling tactics
• Applying the circle framework to the cases of machine learning in healthcare and graphene for desalination
• Explaining how the circle framework can be used to reframe your value proposition
Seminar Running Order
1000: Welcome and Introduction
1005: Business Model Innovation for Disruptive Technologies
1040: Q&A
1100: Close
About the Speaker
Jonatan Pinkse is Professor of strategy, innovation, and entrepreneurship and the Executive Director of the Manchester Institute of Innovation Research (MIoIR), Alliance Manchester Business School, The University of Manchester.
His passion is innovation and sustainability. He is a regular speaker on topics related to strategy and innovation for net-zero and sustainability, business model innovation for disruption, managing the green transition, and sharing platforms.
In his research, Jonatan analyses how firms make strategic decisions to create a sustainable economy and deal with tensions between issues and actors. He investigates opportunities and barriers for firm adoption of disruptive and sustainable technologies from cognitive, organizational, and institutional perspectives.
Jonatan has authored more than 60 scholarly and practitioner articles in journals such as the Academy of Management Review, Journal of Management Studies, Research Policy, Journal of International Business Studies, Organization Studies, California Management Review, Journal of Business Venturing and Entrepreneurship Theory and Practice. In 2020, he was included in the prestigious Highly Cited Researcher list.
Before moving to Manchester, he held positions at the Universiteit van Amsterdam and Grenoble Ecole de Management. He is also deputy/associate editor for the journals Organization & Environment and Business & Society and has edited numerous special issues.
In his spare time, Jonatan is a keen ultrarunner, exploring the fells of the Lake District and Yorkshire Dales, sometimes getting lost on the way. But that's part of the joy.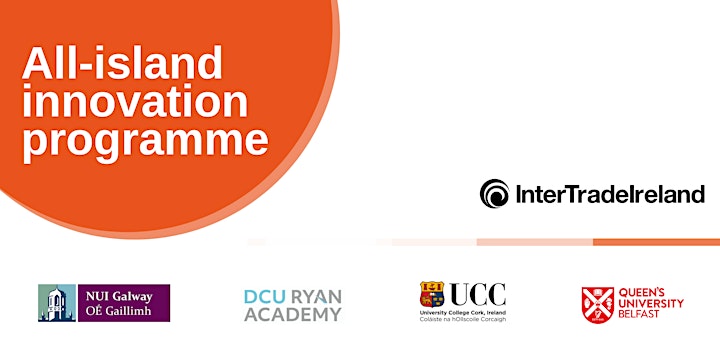 Organiser of Business Model Innovation for Disruptive Technologies
The InterTradeIreland All-Island Innovation Programme aims to promote and encourage innovation across the island of Ireland. A series of free innovation lectures, seminars and masterclasses are held throughout the year to share international best practice in areas of innovation. The Programme is delivered in partnership with InterTradeIreland, Queen's University Belfast, NUI Galway and University College Cork. http://www.intertradeireland.com/all-island-innovation-programme/                                
By registering for attending this event, your data will be held by InterTradeIreland, the All Island Innovation Programme funder.  InterTradeIreland will not circulate your details to any unrelated third party.