Description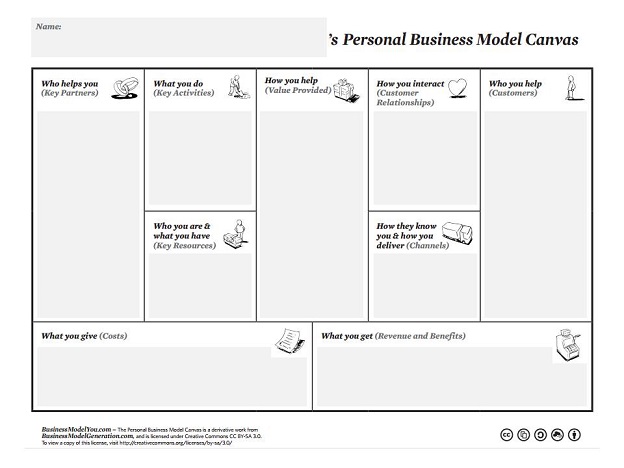 Reinvent Your Personal Business Model
A full-day immersion workshop led by Dr. Timothy Clark
Tim created this one-day immersive workshop because everybody dreams about new careers or life paths. But most of us lack a structured way to reinvent ourselves even as changing workplace business models make professional life more challenging than ever.
Replace career uncertainty with career confidence by using the single-page blueprint that's helped reinvent thousands of organizations worldwide. It's a systematic way to optimize the most important business model of all: business model you.

Just a few things you will learn:
Describe and analyze business models

Articulate your personal career model

Modify your personal business model

Create three different personal business models
Master and apply the powerful Business Model You® career reinvention methodology — a tool you can use for a lifetime.
The workshop includes:
Lunch

Participant Guide

Two oversized Personal Business Model Canvas posters

Copy of

Business Model You,

signed by the author
The workshop is limited to 40 participants
due to the immersive, hands-on nature of the work.
Download a free, full-color 79-page book sample at BusinessModelYou.com.
You can also learn more about BMY by watching this short video.
Look at our wonderful venue: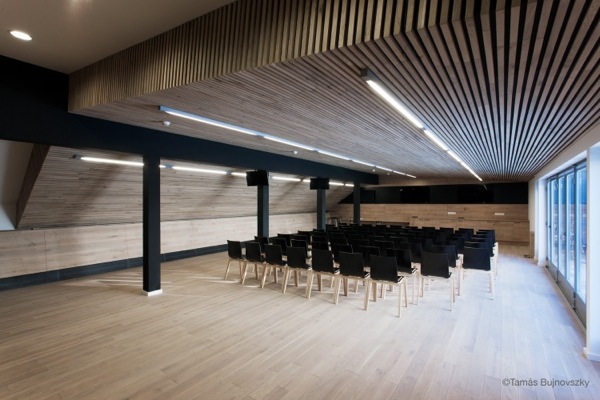 Program Overview:
8:00-9:00 Registration
9:00-10:30 Organizational Business Models
10:30-15:00 Personal Business Models (break with light lunch included)
15:00-17:00 Reinvention/Act

17:00-18:00 Social Hour/Networking (with free drinks and snacks)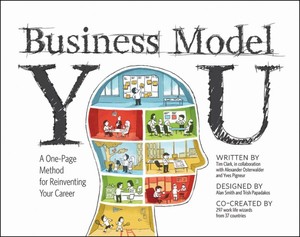 "Your Business Model You work is amazing and can be life changing
for people applying it. I know from experience."
Annette Mason, U.S.
"An amazing workshop. I've renewed my passion."
Matteo Fusco, Italy


"Business Model You is the ultimate self-coaching book,
but to ensure follow-through,
I recommend a workshop with the author. The results are remarkable."
Kaori Okubo, Tokyo
"This is an incredible book. It has changed my own life as well as those of my clients."
Mary Anne Shew, Small Business Consultant
Rochester, New York
"I love Business Model You because it gives clarity, focus, and direction--all on one page, with a proven, step-by-step method based on the building blocks of business itself. It's simple, fast, and effective. The visual aspect is fun and engaging. And, yes--it works!"
Bryan Lubic, Professional Development Advisor
San Diego State University
"Thank you for writing Business Model You, it changed my life.
I was a sad chemical engineer, now I'm a happy consultant!"
Gustavo Marques Couto, Brazil
For more feedback from participants read what they said about the Munich Master Class in April 2013 visit:
http://businessmodelyou.com/forum/topics/personal-business-model-master-class-munich-22nd-of-april-2013
Our Media Partner: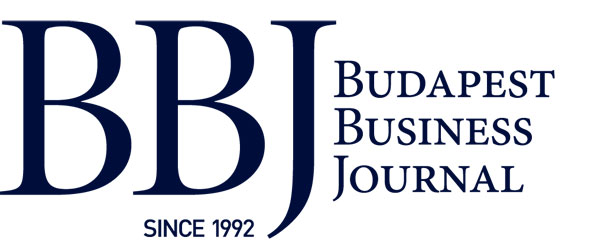 Organizer of Business Model You® workshop Budapest
Ascon Consulting: Szervezetfejlesztők vagyunk. Változásokkal dolgozunk. Szeretjük a komplex helyzeteket és nem szeretjük a sablonokat. Minden változás egyedi és összetett – ezért minden megbízásunkra egyedi megoldást adnak szenior szakértőink. Küldetésünk, hogy szakmai és személyes magabiztosságot, energiát és innovatív megoldásokat adjunk a változás szereplőinek
Az Ascon Consulting 2010. novemberében alakult változásmenedzsment tanácsadó cég. Csapatunk minden tagja legalább 10 éves gyakorlattal rendelkező szakember.
OD Partner: Hatni akaró vezetőknek vagyunk szervezetfejlesztési szövetségesei. Inspirációt, tudatosságot és képességet teremtünk a fejlődésre.
Közel negyed évszázada, alapításunk óta azon dolgozunk, hogy az emberekben és a szervezetekben lévő képességek és energiák minél teljesebben bontakozzanak ki.
Szeretnénk, hogy az eredményesen végzett mindennapi munka örömöt is jelentsen. Ahhoz értünk a legjobban, hogy a változni kívánó vezetőket, az általuk vezetett csoportokat és szervezeteket támogassuk abban, hogy ténylegesen is változzanak.