Description
Join with us for our end of year dinner and get the festive season well under way with some good food, convivial conversation and a party popper or two thrown in for good measure.
A copy of the Christmas menu is below: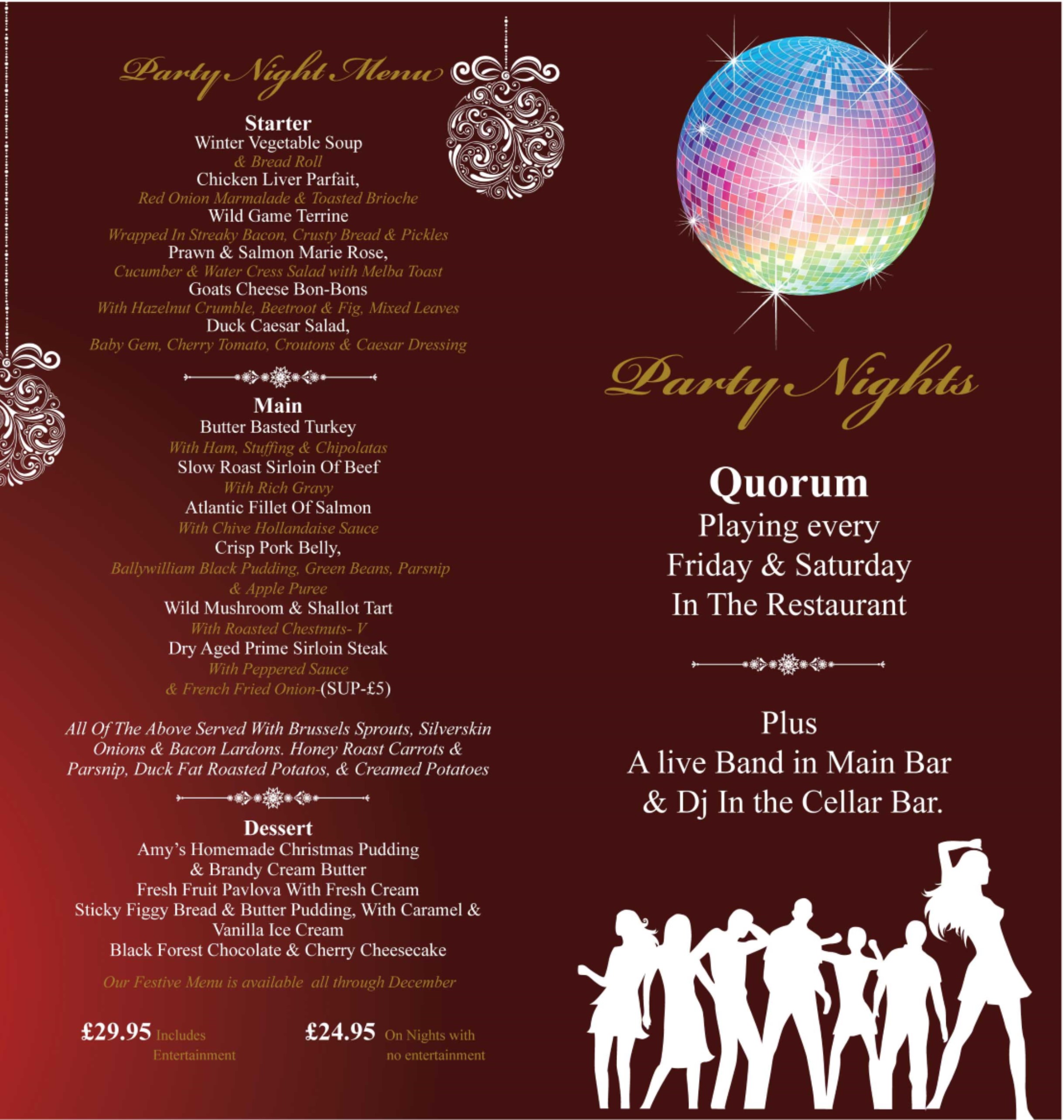 The menu provides the option for members to have the 'traditional' Christmas dinner or else a choice of beef, fish, pork, steak or a vegetarian dish.
The network will provide both white and red wine on the table to start but no other drinks are included and must be purchased seperately.
Please choose your selection from the starter, main and dessert and send an email to garry.macdonald@heliosit.co.uk letting him know your choices. If anybody chooses to have the steak option, please note there is a supplementary charge and you should choose that option when paying for your ticket.