Description
---
"Coming together is a beginning; keeping together is progress; working together is success."

-

Henry Ford
---
---
COME AND MEET UP TO 50 PEOPLE!
OVER £40,000,000 WORTH OF REFERRED BUSINESS IN JUST 6 MONTHS !
If you own your own business, or work in an environment where you need to find new long term clients or customers, then you have found an easy way to do this!

You will feel a warm welcome and you will have a chance to present your services or products to everyone at the meeting, without pressure!

Not only will you find new clients or customers, but you will find trusted, professional suppliers and services at every level from corporate through to independants.
For more info, please take a look at our website - http://omnilocalbusinessnetworking.com/
So far we have reservations which include CEOs, Managing Directors. Company Directors, Managing Partners and several SMEs.
If you are looking for decision makers then you will be in the right place!

---


SPEAKING AT THIS EVENT:
Neomi Bennett
CEO Neo Innovations UK Ltd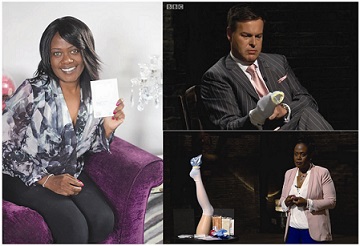 Just four years' ago, Neomi had no idea about invoices, statements, cash-flow forecasts, business plans, production planning or any of the other essential elements to running a successful business.
This will be your chance to hear Neomi's inspirational story, which starts with her wondering how to make it easier to apply surgical stockings, followed by developing a revolutionary health product, creating a business with the help of her university and other organisations, appearing on Dragon's Den, through to gaining approval for Neo-slip being made available on NHS prescription and via NHS supply chain.
Neomi will also show that a business background isn't important when starting a business – what matters is the idea, and your ability to show you're 100% committed to making a success of your new or planned business.
---
I joined OMNI after my very first meeting, within just 2 weeks I had made my money back from inviting visitors and a new client for my business. I knew networking works, but I never imagined it would happen this fast. From speaking to other members, I realise my results are far from unique! OMNI has created the perfect framework of business networking and as a result, I got business.
- Posted By: Adam Stevens
Come and find us!!! - http://www.mulberrybushpub.com/find-us