#Business #Networking | BOOK NOW LIMITED SPACES | MONDAY 19th June

Monday, 19 June 2017 from 18:30 to 20:30 (BST)
Event Details
---
"Coming together is a beginning; keeping together is progress; working together is success."

-

Henry Ford
---
---
COME AND MEET UP TO 50 PEOPLE!
OVER £30,000,000 WORTH OF REFERRED BUSINESS IN JUST 4 MONTHS !
If you own your own business, or work in an environment where you need to find new long term clients or customers, then you have found an easy way to do this!

You will feel a warm welcome and you will have a chance to present your services or products to everyone at the meeting, without pressure!

Not only will you find new clients or customers, but you will find trusted, professional suppliers and services at every level from corporate through to independants.
For more info, please take a look at our website - http://omnilocalbusinessnetworking.com/
So far we have reservations which include CEOs, Managing Directors. Company Directors, Managing Partners and several SMEs.
If you are looking for decision makers then you will be in the right place!      

I joined OMNI after my very first meeting, within just 2 weeks I had made my money back from inviting visitors and a new client for my business. I knew networking works, but I never imagined it would happen this fast. From speaking to other members, I realise my results are far from unique! OMNI has created the perfect framework of business networking and as a result, I got business.
- Posted By: Adam Stevens
SPEAKING AT THIS EVENT: DEREK CARR - FSB!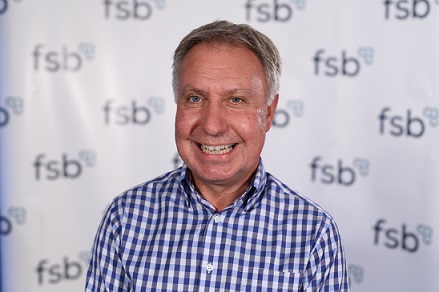 If you own a business, then get your person body guards in Place - The FSB!
The FSB (Federation of Small Businesses) is the UK's largest campaigning and lobbying group for small and medium size businesses with 170,000 members across the UK. The Not for Profit Business organisation offers an excellent benefits package for its members including access to Legal, Employment and Health + Safety Advice, Tax and Cyber Crime Protection plus access to many other services at preferential rates. FSB Membership Advisor Derek Carr will present an overview of the FSB and how it maybe able to assist your business with a special membership offer available for Omni Members.
"since becomiing a member of the FSB, I have been able to network with others and even made sales to other members. HIghly recopmmend the FSB"

Come and find us!!! - http://www.mulberrybushpub.com/find-us
When & Where

The Mulberry Bush
89 Upper Ground
Southbank
SE1 9PP London
United Kingdom


Monday, 19 June 2017 from 18:30 to 20:30 (BST)
Add to my calendar
Organiser
"Coming together is a beginning; keeping together is progress; working together is success." - Henry Ford
SO FAR THIS YEAR WE HAVE GENERATED OVER £65,000,000 WORTH OF REFERRALS WHICH HAS COME FROM
INVESTMENTS
FINANCE AND FUNDING FOR BUSINESS START UP
PROPERTY DEALS
PRODUCTS AND SERVICES SOLD
COMMISSIONS
COLLABORATIONS
Omni Business Networking is a vibrant, energetic, growing community of like-minded local business owners, spread over a wide range of different professions or trades, who have a wealth of experience and expertise, working within a network to pass business, connections and advice to each other. Not only will you find new clients/customers, but you will find trusted, local professional suppliers and services. All this is GUARANTEED.
CREATE YOUR FREE PROFILE - 
https://www.omnilocalbusinessnetworking.com/sign-up
SO WHY JOIN US?
If you own your own business or work in an environment where you need to find long term new clients or customers then you have found an easy way to do this!

OUR MEETINGS ARE RUN BY OUR MEMBERS AND BUSINESS OWNERS!
There are only 2 reasons why people network
1. To find more business
2. To find new trusted suppliers to improve their business....
Which one are you???
OMNI has been a great way for us to find local suppliers, partner with local organisations and trouble shoot those start up / growing pains that every business goes through. All that and we've also done pretty well out of it from a sales point of view! Would highly recommend
 
Posted By: Matthew Joblin
#Business #Networking | BOOK NOW LIMITED SPACES | MONDAY 19th June