#Business #Networking | BOOK NOW LIMITED SPACES | MONDAY 22nd May 2017

Monday, 22 May 2017 from 18:30 to 20:30 (BST)
Event Details
---
"Coming together is a beginning; keeping together is progress; working together is success."

-

Henry Ford
---
---
COME AND MEET UP TO 50 PEOPLE!
OVER £30,000,000 WORTH OF BUSINESS IN JUST 4 MONTHS REFERRED!
If you own your own business, or work in an environment where you need to find new long term clients or customers, then you have found an easy way to do this!

You will feel a warm welcome and you will have a chance to present your services or products to everyone at the meeting, without pressure!

Not only will you find new clients or customers, but you will find trusted, professional suppliers and services at every level from corporate through to independants.
For more info, please take a look at our website - http://omnilocalbusinessnetworking.com/
So far we have reservations which include CEOs, Managing Directors. Company Directors, Managing Partners and several SMEs.
If you are looking for decision makers then you will be in the right place!      

I joined OMNI after my very first meeting, within just 2 weeks I had made my money back from inviting visitors and a new client for my business. I knew networking works, but I never imagined it would happen this fast. From speaking to other members, I realise my results are far from unique! OMNI has created the perfect framework of business networking and as a result, I got business.
- Posted By: Adam Stevens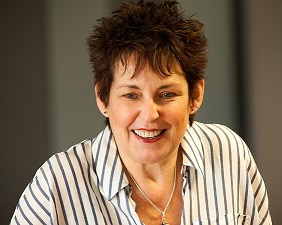 The Simple Psychology of Authority 
Understand WHY being an 'Authority' in your sector or subject is VERY powerful – and how it can make a massive difference to your positioning, your marketing… and how much you can charge!

As eminent experimental behavioural psychologist Robert Cialdini explained in his defining book 'Influence', our pre-programmed responses make a MASSIVE difference to how we make buying decisions. In this session, Vanessa explores one of the most powerful behaviours - AUTHORITY - and show you the techniques you can quickly adopt to demonstrate your own authority and change the way that others perceive you and what you sell.
Speaker Biography

Vanesa's business is On Track Marketing, where she delivers intensive business growth mentoring programmes to business owners, as well as leading her Mastermind group. Vanessa describes herself as being all about … 'Inspiring and empowering business owners to fulfil their marketing and business growth potential'.

As she says, "If you want to grow your business, you need to get good at marketing - it really is that simple. Understanding the art - and the science - behind attracting and keeping customers is the only sure way to achieve growth. Everything else is just admin."

In order to have any impact on your bottom line, you need to be doing marketing, not just talking about it, planning it or refining it. Vanessa is all about inspiring you to take action - but always with total clarity about where you are going and what you want to achieve.

Vanessa has been voted one of the Top 50 Business Advisers in the UK, by Enterprise Nation, she was Entrepreneur's Circle Business Growth Advisor of the Year, as well as being nominated as one of Jacqueline Gold's WOW 'Women in Business' Awards.

IN A NUTSHELL - You dont want to miss this awesome lady!
Come and find us!!! - http://www.mulberrybushpub.com/find-us
When & Where

The Mulberry Bush
89 Upper Ground
Southbank
SE1 9PP London
United Kingdom


Monday, 22 May 2017 from 18:30 to 20:30 (BST)
Add to my calendar
Organiser
"Coming together is a beginning; keeping together is progress; working together is success." - Henry Ford
SO FAR THIS YEAR WE HAVE GENERATED OVER £75m WORTH OF REFERRALS WHICH HAVE COME FROM
INVESTMENTS
FINANCE AND FUNDING FOR BUSINESS START UP
PROPERTY DEALS
PRODUCTS AND SERVICES SOLD
COMMISSIONS
COLLABORATIONS
 Some of our members have gone on to launch new businesses and form great new partnerships!
Omni Business Networking is a vibrant, energetic, growing community of like-minded local business owners, spread over a wide range of different professions or trades, who have a wealth of experience and expertise, working within a network to pass business, connections and advice to each other. Not only will you find new clients/customers, but you will find trusted, local professional suppliers and services. All this is GUARANTEED.
CREATE YOUR FREE PROFILE - 
https://www.omnilocalbusinessnetworking.com/sign-up
Some are already doing business with each other, just from having a FREE profile
SO WHY JOIN US?
If you own your own business or work in an environment where you need to find long term new clients or customers then you have found an easy way to do this!

OUR MEETINGS ARE RUN BY OUR MEMBERS AND BUSINESS OWNERS!
There are only 2 reasons why people network
1. To find more business
2. To find new trusted suppliers to improve their business....
Which one are you???
OMNI has been a great way for us to find local suppliers, partner with local organisations and trouble shoot those start up / growing pains that every business goes through. All that and we've also done pretty well out of it from a sales point of view! Would highly recommend
 
Posted By: Matthew Joblin