Delta is the 3rd EVO networking group that started in May 2018. The group currently meets every 2 weeks online and visitors are welcome.
About this event
What is EVO? See the 6th Anniversary Booklet with photos and testimonials here.
Delta Group meets fortnightly online and has reintroduced in-person breakfast meetings every other month too. This ticket is for one of the online meetings.
Welcome to EVO: one of the fastest growing business networks in the UK. Founded in 2015, we have welcomed, connected and engaged with 1000s of visitors, speakers and members.
What makes EVO different is our relaxed and friendly approach to business networking and, prior to the UK lockdown in March 2020, our use of premium venues from Harvey Nicols to Tracy Park. We don't have too many 'rules' and each leader stamps their own distinctive style on a group. We also welcome outstanding external speakers: e.g. in 2020 we welcomed the MD of Barclays Business - Ian Workman, gold medallist cyclist and EVO Ambassador Mark Colbourne MBE, BBC1 presenter and property guru - Martin Roberts, former world champion boxer - Glenn Catley, former NATO Commander - James Short CB OBE and former cabinet minister - Baroness Primarolo.
EVO is a Membership Organisation, we encourage guests to visit a group, and then ask that you consider joining the fastest growing network in the UK. Spaces are limited and are subject to approval.
There are now a number of EVO groups covering the UK with a particular focus on the South West of England and Wales. Each meets fortnightly at present and we do so using Zoom. Each group also meets every 2 months in-person.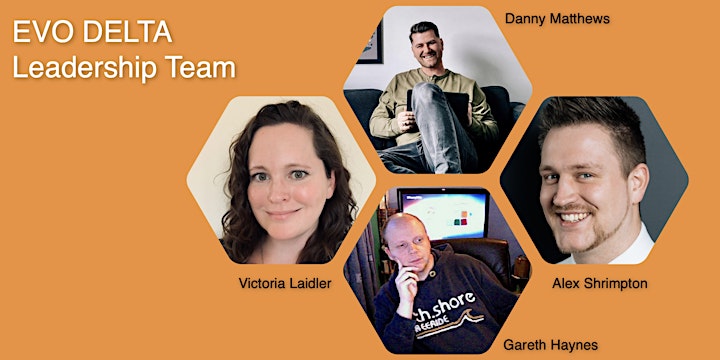 Delta Group is led by Danny Matthews, an experienced group leader who owns his own branding and design business and injects a thoughtful style into all the meetings. The Team Leader is Victoria Laidler - the Co-Founder & Partner at Red House International. The Membership Leader is Alex Shrimpton - the Enterprise Sales Manager at Infinity. The Technical Leader is Gareth Haynes - an IT specialist, founder of Digital Elk IT Solutions.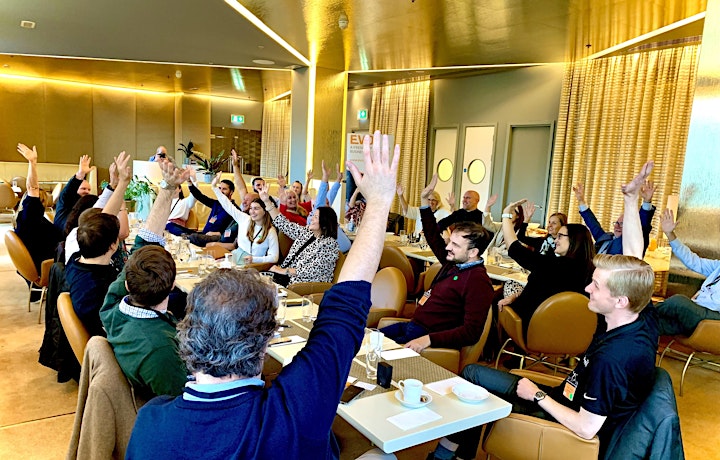 You can see some great photos and testimonials from Members and guests at an EVO breakfast meeting (above) held at Harvey Nichols in Bristol in October 2021 here.
What To Expect
As a visitor, you will either take part in one of two different meeting formats - depending on which week it is.
Classic Week: you will have a chance to introduce yourself in the meeting for around a minute, take part in a 1-1 meeting randomly selected, meet and listen to an expert speaker and then participate in a group 'mastermind' meeting for 15 minutes towards the end. This is where a small group break-away and discuss a set question or challenge.
Mastermind Week: you will have a chance to introduce yourself in the meeting for around a minute, participate in a group 'mastermind' meeting for 15 minutes (with a group feedback round following this), ask the other attendees for an introduction to a business, then take part in a 1-1 meeting.
Interested in Joining? Membership Info
EVO is by application only.
EVO is a pay-for Membership based community. We don't have sector lockout, however we just apply common sense when curating the groups
The maximum size of a group is 30 and average group size is 24-28, though several groups are usually full at any given time
Visitors are an essential part of the rich EVO mix: they bring new ideas and possibilities to a group and may also apply to join.
Membership of EVO is a great way to develop a group of like-minded businesspeople around you, along with contributing to a very special community which has truly proven its value during the 2020 crisis
Do get in touch if you'd like to know more: join@evo-networking.com