Author, Speaker, Digital Strategist, Blockchain Explainer.
About this event
Blockchain technologies are helping companies to stay competitive in a world where consumers demand proof of ethical, sustainable supply chains. Find out what makes blockchain special and how businesses, from car manufacturers to farmers are using it to build trust and save money.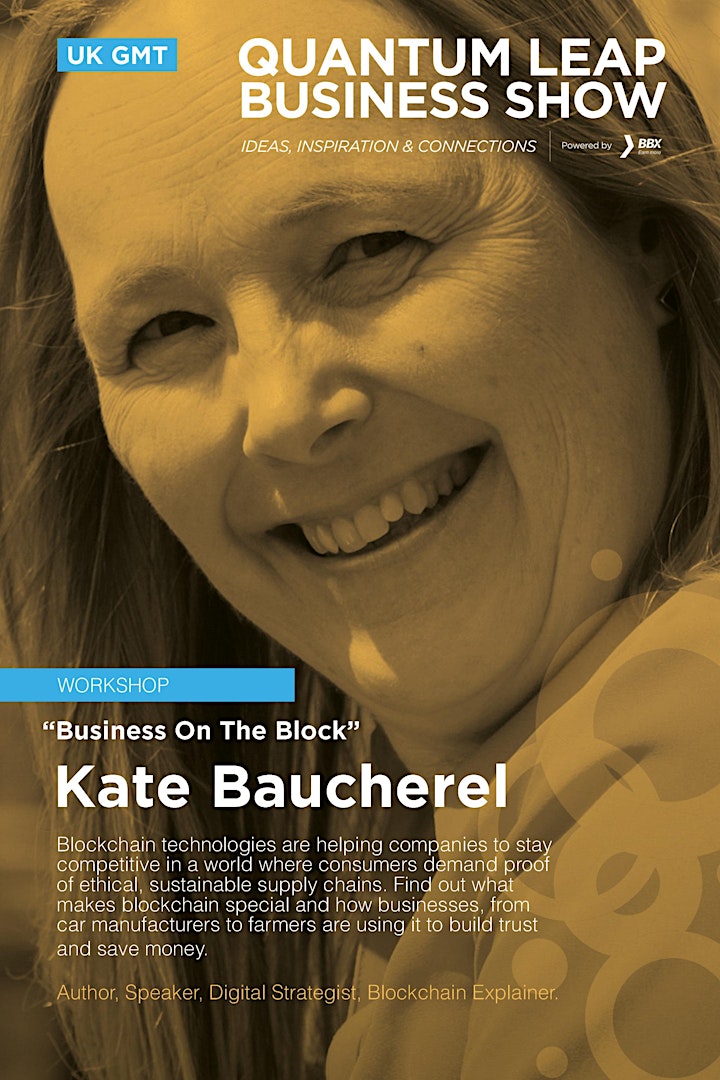 Organiser of Business on the Block - Kate Baucherel
Thursday 24th June from 9am GMT
Giving something back to small businesses, after a year of challenging times.
Connecting small businesses across the world – Join the UK, US, Europe, Africa, Asia & Australia in three time zones.
Powering up the Global Small Business Community. Let's get focused on making 2021 & beyond a terrific year. This is the show for all the growth focused owners & entrepreneurs across the world.