BUSINESS OWNERS : YOUR 6 Steps To A Winning Business
Description
Calling Yorkshire Business Owners......
Stack the odds of success in YOUR  favour :
Are you saying to yourself...I've been in business a while yet I don't seem to fulfilling my potential ...I KNOW I AM BETTER THAN MY CURRENT RESULTS ?
Typically you will be saying to yourself :
1. I can't find the right PEOPLE!
2. I just haven't TIME to do what I know needs doing!
3. I need more CUSTOMERS!
4. I want more CASH!
5. I want more PROFIT!
6. I can't afford COACHING!
7. I know I am BETTER then my results!
GOOD NEWS! This is your chace to change any or all of the  above. Andrew is in the business of BUSSINESS  RE-EDUCATION
REGISTER NOW ...... TAKE ACTION and TAKE RESPONSIBILITY to change your results for FREE.
FRIDAY 30th September 2016
Registration from 9.00 am
Seminar: 9:.30am - Noon 
Unlimited Tea and Coffee are provided
Get a jump start on your competitors and take the first steps to achieving real work life balance. Learn Andrew Cussons proven business formula and strategies and discover there is a simpler way.  
During the seminar we will give you the chance the step out of your business and get focused. You will walk away with concrete ideas on how to increase your business profit, make your team more effective and get a grip on your time management. You will leave this practical seminar with a clearer direction and new tools to achieve your goals faster. 
BONUS: All attendees can book a FREE ONE TO ONE SESSION with Andrew to discuss how you might apply the content of the Seminar to your business and consider some of our ON THE DAY ATTENDEE offers (no obligation).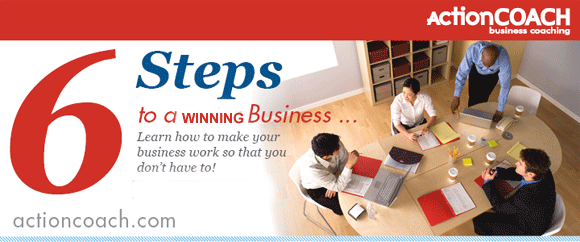 6 Reasons Why You Should Attend This Workshop:
1 - Learn how to increase your Sales by 46%
2 - How to increase your Profits by 61%
3 - How to free up 1 day a week within the next 90 days
4 - How to systemise your business so that it works without you
5 - How to attract and retain the right people and develop your next generation of leaders (succession planning)
6 - The ActionCOACH proven formula for success in life and business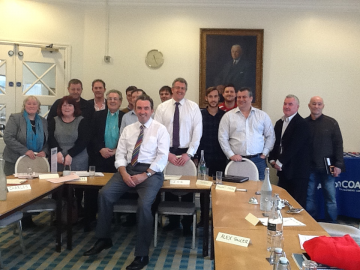 Multi Award Winning Coach - Andrew Cussons
Date & Time:
FRIDAY 30th September 2016
Registration from 9.00 am
Seminar: 9:.30am - Noon 
Unlimited Tea and Coffee are provided
SPEAKER
Andrew Cussons, Yorkshire's Original ActionCOACH, Business Trainer (voted the best educator and most fun in 2015!) and Coach's Coach.