Business Pitching webinar session in association with NatWest Business Builder team, Co-Innovate Journeys and Bridging the Gap
About this Event
FOR LONDON TRADING BUSINESSES ONLY
NatWest Business Builder Writing a great 60-second pitch workshop is part of a brand new workshop series that has been designed to support you in developing your business in a post-COVID world, allowing you to test new thoughts and ideas, bringing them to life quickly and sustainably.
If you haven't got a clear 60-second pitch, you could be missing out on opportunities to grow your business every day. Even in such uncertain times, you never know when the opportunity to support others may arise, so it is important to be able to explain your business quickly and simply.
Join the NatWest Business Builder team as we break the 60-second or 'elevator' pitch down into its component parts. We'll give you all the tools, tips and hints for you to crack on with writing a pitch you're confident in and proud of straight away. We'll also share some great practical tips when pitching to an audience of 1 or 100.
Set your business vision and goals or work on identifying and reaching new markets, all in a safe space to ask questions and lean alongside fellow entrepreneurs.
During this webinar we will consider:
Exactly what makes 'good content' when presenting a business case in a short space of time.
How to structure a pitch for consistent impact and recall
Key delivery attributes that allow you to feel comfortable and confident when presenting
Webinar Speaker - Josh Winfield, NatWest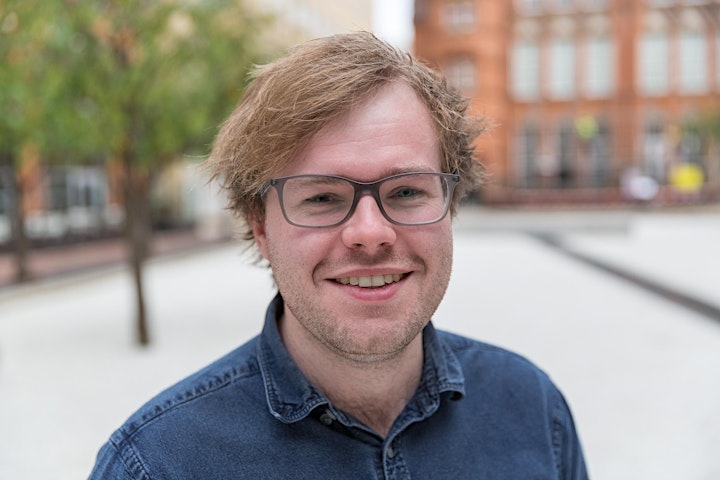 Josh is the programme lead for NatWest's Business Builder programme – a self-serve, online business accelerator programme supporting businesses from early-stage, right through to established businesses looking to/needing to make a change. A previous entrepreneur himself, Josh successfully exist his record label after 6 years before working in Product, Project and Events management for some of the UK's fastest-growing SMEs before joining NatWest Entrepreneurship as a business coach in 2017, working 1:1 with over 300 founders before taking the reins of the Business Builder programme.
About NatWest Business Builder tool
Business Builder is our completely free, virtual business and personal development tool, that is available for anyone (NatWest bank customer or not), whether they are just starting out or already an established business owner. It comprises Digital Learning, which is our 'front door' and main source of around-the-clock support, this is then supported by our workshops and online community. Both the workshop and community content all points back to our Digital Learning platform, where individuals can really drill down on aspects that are important to their businesses.
What is Co-Innovate Journeys?
Jointly funded by Brunel University London and the European Regional Development Fund, Co-Innovate Journeys provides support to SMEs, connecting London-based SMEs trading over 18 months with academic expertise and research practices at Brunel University London. The project provides the tools and support necessary to help business:
• innovate
• differentiate
• create new products and services through collaborative projects with academics and students.
What is Bridging the Gap (BtG)?
Jointly funded by Brunel University London and the European Regional Development Fund, BRIDGING the GAP (BtG) is the business innovation programme supporting London based SME's trading under 12 months in any sector, with a particular focus on emerging BAME women entrepreneurs, especially STEM, providing them with mentorship, expertise and networks of Brunel University London to help them:
• develop
• scale
• operate a successful company
We provide 'front-end' support to guide entrepreneurs, helping to progress and develop their ventures rapidly.
Who is this webinar for?
All London based businesses across various industries and sectors, which are committed to make change and grow the business to overcome the challenges during this crisis.
Register for a free place in the webinar.
Once registered, our team will be in contact with you to gather more information about your business to ensure the programme is suitable for you and provide you with a link to the webinar.