Join small business owners to review or develop your business plan in two supportive and interactive workshops
About this event
Please note - this workshop is a follow on from Business Plan on a Page Workshop 1.
Join Lesley McKie and Grae Laws for two half day workshops to explore your business plan.
In this active learning environment, you will work with peers and other small business owners to share knowledge and provide feedback on your model.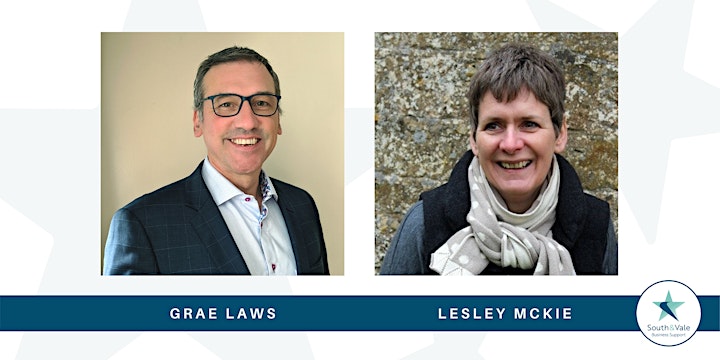 What will I learn?
The Business Model Canvas is a tool that helps you to explore and refine your business model. The one page Canvas is a visual chart of nine essential building blocks that describe how your business creates, delivers and captures value.
Over the course of the morning, Lesley and Grae will help you fill your canvas as you document, discuss and manage your current business model, or design, test and build a new model.
Workshops 1 and 2
In the first workshop you will improve your understanding of all aspects of your business and will create a business plan on a page.
The second workshop will focus on your value proposition and marketing.
You are not required to attend both workshops, although it is strongly recommended you do!
Learn more about Lesley, Grae and how South and Vale Business Support can help you at www.svbs.co.uk/business-mentors.
Organiser of Business Plan on a Page - Workshop 2
South and Vale Business Support, led by the District Councils' Economic Development team, provides free and impartial support, advice and resource signposting for all businesses in the district.
This includes; support in finding new premises, recruiting and retaining staff, linking businesses and schools, promoting small businesses and market towns, and informing all levels of government of the opportunities and challenges of operating a business.