Description
Learn How To Stand Out in A Way That Suits You- as seen in Psychologies magazine
Join me for a Visibility Retreat in the beautiful Italian city of Verona this October, staying within the confines of an old Italian palazzo. I've created an intimate weekend experience that has been designed to get you in the right place to really stand out and make the next step in your career or business. We all know that visibility is a huge part of credibility, but how many of us get the wobbles when we have to take our profile to the next level?
This Visibility Retreat is for you if:
You have big goals and need to significantly raise your profile to reach them
You know you need to do more networking, public speaking or writing to elevate your profile but somehow this keeps falling down your to do list
You are an expert in your field, but find it frustrating how people often turn to someone with a higher profile, but less expertise
You've realised that you are holding yourself back by not being your own brand ambassador
You've made the decision to move from working in the business, to working on the business, which includes really taking ownership of your brand
Using a combination of business psychology and my 20 years experience in PR and marketing, I've created this 3 day journey to find out what may be holding you back, and what you can do about it. What's more, during our time together, we will co-create a strategy to increase your visibility that – and this is the most important bit – suits your own personality and skills and no one else's. We will be doing this through small, intimate morning workshops, group and individual exercises, as well as sharing stories, issues and successes.
Of course, we will also be enjoying medieval Verona, sipping Prosecco and getting stuck into some rather nice Italian food.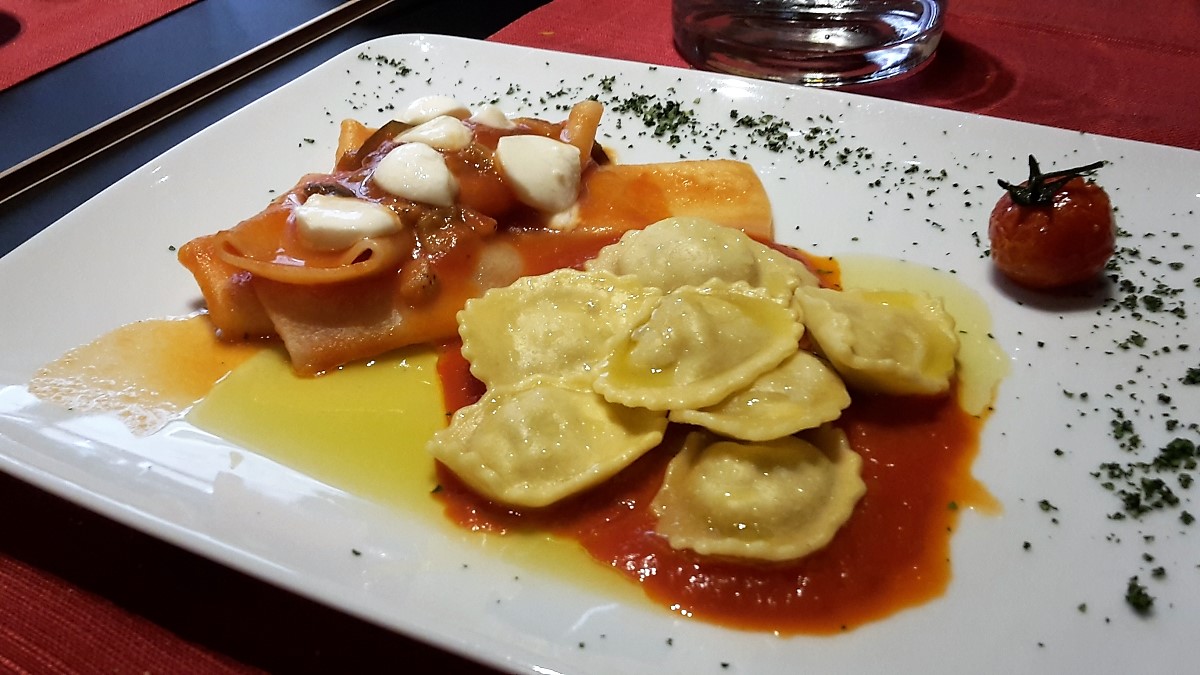 Why Verona?
Verona may be one of the most beautiful cities in Northern Italy, but it's more than that. A few years ago I ran a campaign with the tagline "How to Get the Press to Fall In Love With You". It was actually very successful, but what I've since realised is that you have to fall in love with you first. And that's part of this weekend.
I don't mean we will be mouthing affirmations or gazing lovingly at ourselves in mirrors. Instead, I believe that we truly need to fall back in love with what we have to offer. This means all our accumulated wisdom; those years of education that we may have slogged through, the hard-won insights that we've gained by actually doing the work. Not only that, but there's also our own unique skills, talents and personality. These are something that no one else can replicate. Verona, home of the story of Romeo and Juliet, is the capital of romance. For me, that makes it a very fitting setting for a visibility retreat.
You will have free time to explore this lovely city and its treasures: the winding medieval streets, Romeo and Juliet's balcony, the famous L'Arena opera house, Juliet's tomb etc. Not to mention sample local gelato, wine and fresh pasta. In between doing the work you're here for, of course.


Be prepared to work on:
Uncovering any blocks that may have been holding you back
Really thinking through and crafting the profile and reputation you want to show to the world – a process very few people bother with
Understanding where you need to build your profile and letting go of any work that doesn't serve that
Discovering your own Reputation Archetype and how to use it
Finding your preferred communication style
Crafting your own Visibility Building plan that you will take away and implement
YOUR RETREAT PACKAGE INCLUDES:
3 nights in an ancient palace hotel in the centre of Verona
3 luxurious, fresh breakfasts
2 evening meals
Morning presence building meditations in the courtyard before breakfast (optional)
Business psychology and profile building work that will make a significant difference in your career or business
Your own double room and private bathroom
A pre-retreat coaching session
Follow up coaching post-retreat
Retreat Itinerary
Pre-Retreat
You will receive a 30 minute coaching with me in the month before the retreat. This may include a little homework to get you in the mood! There will also be a Facebook group to get to know your fellow Profile Raisers, and stay in touch long after.
Travel
The retreat begins at 4pm on October 5th so plan to arrive mid afternoon. We end after breakfast on the morning of Sunday 8th October.
Meals
We will enjoy 3 delicious breakfasts with gluten, dairy free and even Vegan breakfast options (please let me know beforehand though). A welcoming Italian cold buffet and the finest local organic Prosecco will kick off our weekend on the Thursday evening and I'll be taking us to a typical regional Italian restaurant for pizza or pasta for our Saturday night gala meal. (Please note that Italy is the land of Pasta and Pizza and serious amounts of gluten! Whilst I will try my best to accommodate all dietary needs, I cannot always ensure that will be possible.)
Excursions
I'll be giving us a little tour of Verona by moonlight on the Thursday evening (weather permitting) and there are plenty of local walking or food tours you can book during your free afternoons. I will send you links to some of these. You will have two restorative free afternoons and one free evening to do your own thing or buddy up with a new friend and explore. Or just chill in your lovely hotel room or the courtyard.
Our Home for the Weekend
We will be enjoying the charming Italian hospitality of an old Palazzo, about a seven minute walk from the heart of the city: la Piazza Bra. I came here two years ago and fell in love with the place. Its six bedrooms are airy and pretty: two even have their own lounge area. There is a lovely courtyard to sit and read in with a glass of wine or coffee in between sessions and exploring.
What's Not Included
Your flights to and from Verona (I've just done a search and currently it's £70 return with Ryanair from Stansted, £110 with Easy Jet from Gatwick, £141 With BA from Gatwick and £132 with Air Italia from Heathrow)
Lunches, and your dinner Friday evening
Return transport between Verona Airport and the hotel
This is a small, intimate retreat with only room for 5 participants. So, would you like to join me in Verona for my inaugural retreat?
Choose Your Accommodation
Double Room £1695
Double room with lounge £1750
(payment plan available)
Email me via contact me to to discuss whether the retreat is right for you. Alternatively you can call me on 07534 984298.
For terms and conditions click here
Date and Time
Location
Refund Policy