Description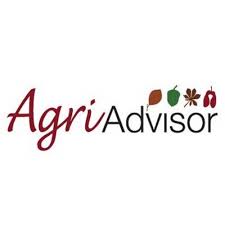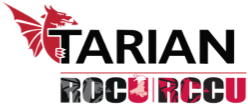 We are pleased to invite you to a joint event hosted by ADAS, Natwest and Agri Advisor, to be held on Tuesday 27th March 2018 at The Mercure Hotel, Phoenix Way, Llansamlet, Swansea SA7 9EG from 10.00am.
The event will provide you with information on some key business threats and opportunities and also provide a networking opportunity to discuss plans for you and your business.
Topics to be covered include
how to manage and minimise risk within your business.

what opportunities are available to businesses.

how to prepare your business for the future.

grant schemes through-out Wales - their features and how to make the best of applying for the various schemes as part of business investment opportunities.

Fraud Prevention,

Social Engineering, Ransomware and Data Breaches
Speakers in attendance include:
Dr Nerys Llewelyn Jones, Agri Advisor.
Dr Nerys Llewelyn Jones founded Agri Advisor, a niche agricultural legal firm, in 2011 on her home farm in Pumsaint, Carmarthenshire. She has a PhD in Sustainable Agriculture and its Implementation at an International, European and regional level. A fellow of the Agricultural Law Association, Nerys provides advice on all aspects of agricultural law and can offer holistic farm business planning.
Cate Barrow, ADAS.
Cate Barrow is a Director of ADAS based in Wales who has worked with many food, farming and agri tourism businesses particularly to look at their business opportunities. This includes business planning, diversification and grant applications. Cate has a degree in Marketing and is a Nuffield scholar – the project looked at innovation in liquid milk.
Chris Phillips - Cyber Crime Protect Officer South Wales Police
"Cyber Crime – The Current Threat" covering the major aspects of Cyber security for businesses to look out for to attempt to stay safe online, such as Social Engineering, Ransomware and Data Breaches as well as providing useful repositories of where individuals can go to get additional information. Followed by a Q&A session to answer peoples questions and address their concerns, which is just as important as the talk itself.
All information used in this presentation you are registering for relating to Business Threats and Opportunities is produced by Agri Advisors, Adas, and Tarian/South Wales Police for information purposes only and is for the sole use of the attendees at the presentation.
Whilst we feel this topic is beneficial to business owners, the views and information have not been issued by NatWest. Any views expressed in the presentation are not necessarily those of NatWest and should not be viewed as individual advice or as a recommendation. You should seek independent advice in respect of issues that are of concern to you.
To the maximum extent permitted by law we expressly disclaim all representations, warranties, or assurance of any kind, expressed or implied, that are made to the accuracy or completeness of the information contained in this presentation and no member of NatWest accepts any obligation to update or correct any information contained herein.