Business Roadmapping and Marketing Strategy Master Class

Tuesday, March 19, 2013 from 9:00 AM to 5:30 PM (GMT)
Event Details
Business Roadmapping & Marketing Master Class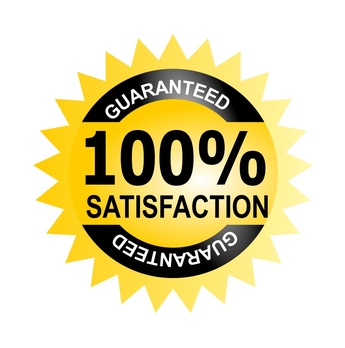 Get a Taste for what we will provide
Download our FREE Business Modelling and USP's presentation
Due to the SELL OUT of our Business Planning Master Class on December 4th 2012 we are scheduling a new date on
Tuesday March 19th 2013
St Giles Hotel, London, WC1B 3GH 
9.00 – 12.30             Business Roadmapping For Success
14.00 - 17.30            Marketing Strategies That Work
Invest 1 day with us and walk out with a viable roadmap and marketing plan for your business that is ready to use and will get results.
All businesses started small, and a lot of them out of peoples garages or homes, Microsoft for one. What made them successful is they had a carefully crafted plan and they followed it.
You too can create a business just as successful as Microsoft. Success is not luck, it's a choice.  
It is about imagining the success that you want and then working out a plan that will get you to that point and beyond. That is what this workshop is about. 
It's you  imagining what you want to create with your business and then following our simple steps to complete a ready to use business plan by the end of the day. It's about you creating an easy to use roadmap that will transform your business, increase your sales and get a solid strategy in place.
It gives you the potential to dramatically increase your earnings.
Register now!
Statistically your business will be 50%
more successful with a roadmap.
"Planning without action is futile,
action without planning is fatal"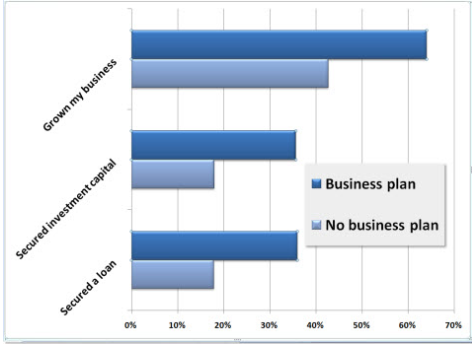 *Small Firms Association
·       Do you want to get better results in your business?
·       Are you running your business or is your business running you?
·       Do you want to know how you can beat your competition?
·       Are you looking for proven strategies that work to grow your business faster?
·       Would you like to secure financial investment?
66% of small businesses fail
inside the first 5 years.
The most successful businesses big and small have a well-defined business plan and roadmap that they follow. They are clear on their vision, their mission, their values and their USP's.
Without a clear roadmap for your business - failure is much more probable. Make sure you are in the 33% that enjoy long term success.
A business plan will ensure you achieve your business goals quicker. The business plan is your roadmap. It gives you the focus that many business owners say they lack. Importantly, your business plan is your doorway to securing finance and investment. In short, a business plan is essential if you're serious about growing your business.  
Get a clear vision, actionable plans and support
to transform your business success.
What will these workshops do for your business?
They will help you create easy to follow and simple steps to:
Get clarity on where your business is at and where you want it to go

Develop manageable and realistic business goals for success

Plot a plan and a course of action to achieve your desired results

Complete a working business plan that you can immediately start to follow

Build a success strategy and blow your competition out of the water

Change your life by showing you techniques and skills that you need to make massive improvements across your business

Use your business plan to get much needed funding

Use your plan to create an effective marketing strategy that will catapult your business forward.

Learn the tips and tricks to get your brand more traction and close more sales
It is critical for all businesses to have a business plan. Many small businesses fail because of fundamental shortcomings in their business planning. It must be realistic and based on accurate, current information and have educated projections for the future.
Who is this Business Roadmapping and Marketing Master Class for?
Every business owner that wants to get better results

Any business owner with goals but with no clear plan on how to achieve

them

 

Anyone thinking of starting a business and you want to save yourself pain, time and money

A start up or small to medium sized enterprise that wants to grow

A start up or small to medium sized enterprise that wants to raise finance
What is covered in this Master Class?
Morning

      

09.00 – 12.30

        

Business Roadmapping Master Class
We will help you write and implemente an easy business plan that gets results and which in turn will help you grow your business.          
The best ways to analyse the current market conditions and turn them to your advantage

Learn how the tycoons develop their business ideas

Business visioning for success

The easy way to write a realistic actionable business plan

How to set SMART goals

How to copy successful businesses and develop your own successful business strategy

Planning of future resources required: staff, investments, finances, marketing, sales skills, etc.

Business model and clearly defined revenue model in place

How to attract investors

How to raise much needed funds to start up or to grow your business
Afternoon

   

14.00 – 17.30

         

Business Marketing Master Class
You can have the best product or service in the world however if no one knows about it you won't make any money. We will help you uncover your true USP's and build a marketing strategy which is easy to implement and will quickly sky rocket your results
25 proven copywriting techniques that will produce winning copy every time

11 secrets every direct marketer must know before renting a mailing list

How to build an integrated marketing programme that works across all media

When are the best times of the year to be in the mail for your industry

What is the best way to test a new mailing programme

How to use pay-per-click to support your current marketing

The #1 thing you can do today to increase your response starting tomorrow

How to maximize success from Facebook, LinkedIn, Twitter and You Tube
REGISTER NOW!
So why listen to us?
We are proven entrepreneurs. We have built a number of successful multi-million pound businesses and have an 18 year track record of success. We have trained, coached, mentored and supported over 50,000 people many of which in their own business. We can do the same for you.
We have a proven business development and marketing programme that gets results. By the end of the workshop you will have a working business plan in place and a marketing strategy to accelerate the growth of your business.
Building a business takes hard work. We know the challenges, the pitfalls and the road blocks. We can help you to navigate these challenges successfully and come out the other side from a position of strength.  
Get a Taste for what we will provide
Download our FREE Business Modelling and USP's presentation
How much is it worth to you to transform your business?
To get all this information tailored to you will take at least

10 sessions

with a business coach at an average cost of

£2000

and an average of

6 months

to complete

 
This is an action packed workshop that is aimed to give you all the information in one go and help you get your business on track faster
To ensure you give your business the very best chance it has ever had we are going to go crazy and give you a MASSIVE discount
Option A:               Sign up today and get the whole day for £499.
                                This is a discount of over 70%
Option B:                Buy either the morning or the afternoon event and pay
                                  £300  each
 Sign Up Now
Numbers will be

strictly

limited to ensure maximum personal attention
Bonus:
Everyone who attends the whole day workshop will be given a gift of our

Living A Life Without Limits

Personal Development programme

n

ormally priced at

£499 for

FREE

!
This is a total value of £2500 all for the low price of £499

To make sure that you are comfortable with your purchase we offer a 100% money back guarantee. If you are not satisfied with our Master Class come and talk to us, tell us why and we will refund your money in full
Sign Up Now
Lack of accountability is a major reason why business owners fail to achieve their goals. Choose our Business Road Map and Marketing Master-class workshops and catapult yourself back on track and keep you on track and take your business from OK to EXECELLENT in just a few months.
"Thinking is the hardest work there is, which is probably
 the reason why so few engage in it."
(Henry Ford)
When & Where

St Giles Hotel
Bedford Ave
WC1B London
United Kingdom


Tuesday, March 19, 2013 from 9:00 AM to 5:30 PM (GMT)
Add to my calendar
Organizer
CPG Training
About CPG Training
Its about you and making learning fun

The training and coaching we provide focuses on your needs and we create bespoke services to fit with this.

Click here to find out more about why fun training works

We are en entrepreneurial firm. We have developed successful businesses from scratch and we bring this experience and passion with us in everything we do.

Our focus is to simplify the training process and find solutions. Whether that involves staff training or providing executive and business coaching, we help you reach your goals, whatever they are.

With years of experience in the coaching and training field, we have an extensive international reach and are perfectly placed to manage projects both big and small.

CPG Training is a part of CPG Executive Consulting. We have a unique, holistic approach that defines us as an expert in Training and Coaching Consultancy.
Business Roadmapping and Marketing Strategy Master Class