Description
Visitor- Free Admission
Get your business connected at this premier business to business networking event.
Exhibition Area—10am to 4pm
With over 70 exhibitors, meet a variety of businesses and service providers
Free Workshops—Throughout the day
10:30am – Cyber Threats & Social Networking- Reserve Space
10:45am – Power of AdSmart Sky- Reserve Space
11:30am- Digital Advertising – Reserve Space
11:45am – How to win customers and most importantly keep them- - Reserve Space
12:45pm – Impacts of the Unseen- Reserve Space
1:15pm – Employment & Immigration Law- Reserve Space
Opportunity to network—All day
Make new connections in a friendly environment
Questions| Email chamber@wlchamber.com or call 01506 414 808
In partnership with: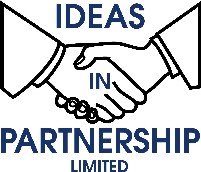 Sponsored By:
---
Booking Terms and Conditions
Please note by booking your place you agree to us including your name and company name in a delegate list and to photographs being taken at the event for use by the Chamber and its partners. On occasion the event may be filmed please notify the organiser if you do not wish to be filmed.