Description
Dementia Awareness
Dementia is now the most frequent cause of death of people living in the UK, and 1 in 6 people over the age of 80 are living with dementia. It is also currently incurable. However, we now understand more about the disease and can offer better support to people to enable them to live well with dementia. Home Instead Senior Care is the only domiciliary care company in the UK that has a City & Guilds accreditation for our Alzheimer's and Other Dementias training course. We deliver this to our CAREGivers, but can also deliver a cut-down version to family and friends of those living with dementia.
This 1 hour session will give attendees an overview of what dementia is, and how it can affect people, both those with a diagnosis and their carers. It will also help you to recognise potential symptoms in people who you might come across in everyday life and suggest ways in which you can help people living with dementia.
Following the session, there will be a chance for questions and private discussion if requested along with direction to more specialist support and resources if required.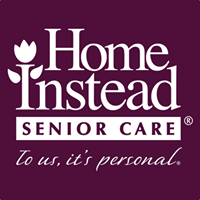 This business showcase by Home Instead North Devon & Exmoor will be delivered by Managing Director, Adam Crispin, a Dementia Champion with extensive experience and knowledge on the subject. You may come into contact with people with dementia at your business, or have staff affected by it as carers for family members for example. This key session will enable you to understand what to look for and how to be supportive, along with gaining an insight into the care options available.

This is a FREE event with both Members and Non Members welcome, so please don't forget to share with your friends and colleagues. Please ensure you book your ticket to confirm your place.