Description
Due to our last Business Success Event in March being fully booked and such a great success, we have decided to run this event again!
Have you ever wondered what it's like to have a business that gives you complete financial freedom, even if you're not at the office? Take this opportunity to invest 3 hours away from your business getting inspired and learning how your business can give you the freedom and rewards you can only dream of.
Take your business to the next level.
Come and get fired up to make the changes in yourself and your business that will give you a completely new perspective and awareness. Discover the exact actions you need to take that will grow your bottom line profits by at least 60%.

What you'll get from attending this event:
An insight into the mindset of successful entrepreneurs
An understanding of how to attract and retain customers for life
Proven methods of recruiting (and retaining) the best people
The opportunity to join our ActionCLUB Group Coaching programme at an exclusive rate, including 100% money back guarantee
---
DATE: Friday 2 June 2017

TIME: 9:00am-11:00am (Register at 8:45am)
LOCATION: Weetwood Hall Hotel, Leeds, LS16 5PS
PRICE: We normally charge £95+ vat but we are offering this event free to business owners that have the following:
A business that turns over a minimum of £100k p/a
A drive to grow your business and to achieve results
A desire to see your bottom line profits increase by at least 60%
Commitment to put the time and effort in to achieve your desired result
This event includes a sit-down breakfast and the opportunity to network with like minded business owners.
---
Meet the hosts:
Stuart Johnson
Award winning business coach
"My goal is to significantly enhance the lives of over 1000 Yorkshire business owners, their teams and their families."
As an award winning coach and mentor, Stuart works with business owners in Yorkshire to help them build and grow sustainable business assets, giving them both the financial rewards and the time to enjoy their achievements.
A lot of people start their own business with a real passion for what they do and then get bogged down with the day to day running of it. They're really good at what they do and spend all their time working IN the business not ON it. Stuart is committed to working with business owners, like you, to narrow the gap between where you are now and where you want to be. With your knowledge and his experience and expertise, you and he will create a commercial, profitable enterprise that can work without you. Your business is only a vehicle to deliver your personal goals and aspirations.
Stuart coaches in a variety of different ways, offering both 121 and Group coaching, as well as providing regular Seminars and Skills workshops. He has over 30 years experience in Sales, Marketing and General Management, has run subsidiary companies in Germany, Portugal and France, and started and run 4 companies of his own, including his current Action COACH franchise.
---
John Davison
Certified business coach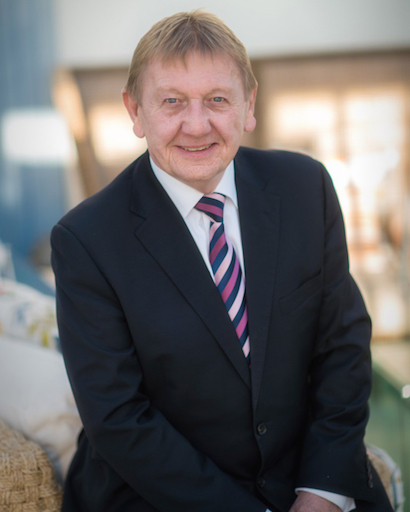 "My single purpose is to help every business owner and their team achieve their full potential by engaging with them to break down the barriers and clear away the frustrations that hold us back from achieving those great results."
By working together with John, you quickly solve issues and accelerate results to deliver a better and easier life. John has spent 20 years running his own business so he well understands the pressures and the many challenges and refined his business skills to grow a small family business through significant market changes, generating greater sales volumes and profits.
What holds you back? Why not come along to this event or call John to arrange a Free Business Focus Session – and learn how to gain more traction for your business and your life. Why not invest just a small amount of your valuable time to change your life?