Description
Brexit is happening whether you like it or not. But it can be a catalyst for transformation and opportunities for you and your business.
Join us for a series of presentations, interactive panel discussions and a luxurious networking lunch brought to you by Pure Business Law in partnership with NatWest and supported by the Inspiring Girls International Charity.
Early Bird tickets available now until Tuesday 10th April!
Discounted tickets for students (student ID will be required on entry). Limited student tickets available.
Renowned Key Speakers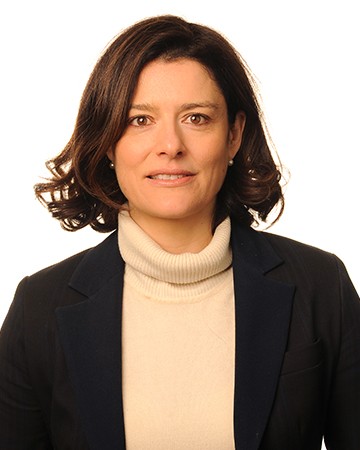 Miriam Gonzalez (International trade and EU Law expert; Partner at Dechert LLP; Brexit advisor; Founder and Chair of international charity Inspiring Girls International; listed in the Legal 500; Non-Executive Member of the Board and Chair of the Audit Committee of UBS Limited; Individual award for the 'Best in International Trade' at the European Women in Business Law Awards 2017)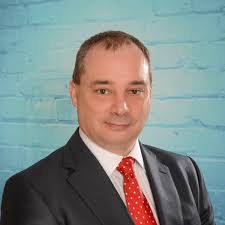 Richard Wilding OBE (Professor of Logistics and Supply Chain Strategy at Cranfield School of Management; European and Chartered Engineer; Chartered fellow of the Institute of Engineering; Technology( FIET); the Chartered Institute of Logistics and Transport(FCIPS);Chartered Institute of Procurement and Supply(FCIPS); winner of the Logistics100Award 2017; winner of the Lifetime Contribution to Training and Development Logistics Award 2017)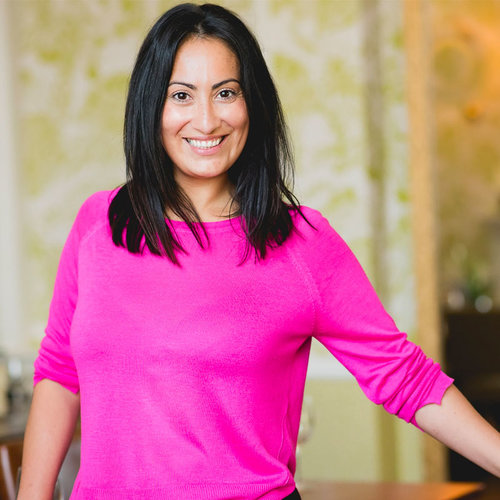 Alex Falcon Huerta FCCA (CEO & Founder of Soaring Falcon Accountancy; Finance director; Tech specialist; ACCA International Assembly member; All Party Parliamentary Group Technology Board advisor; voted Xero's most Valued Professional UK 2017 )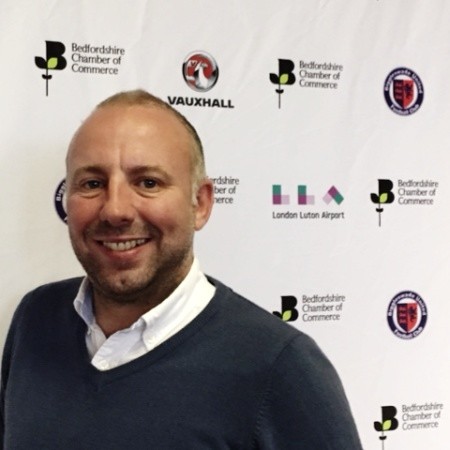 Justin Richardson (Acting Chief Executive of the Bedfordshire Chamber of Commerce together with Head of Finance and Strategic Partnerships, offering a wealth of help to connect the local community and grow its businesses)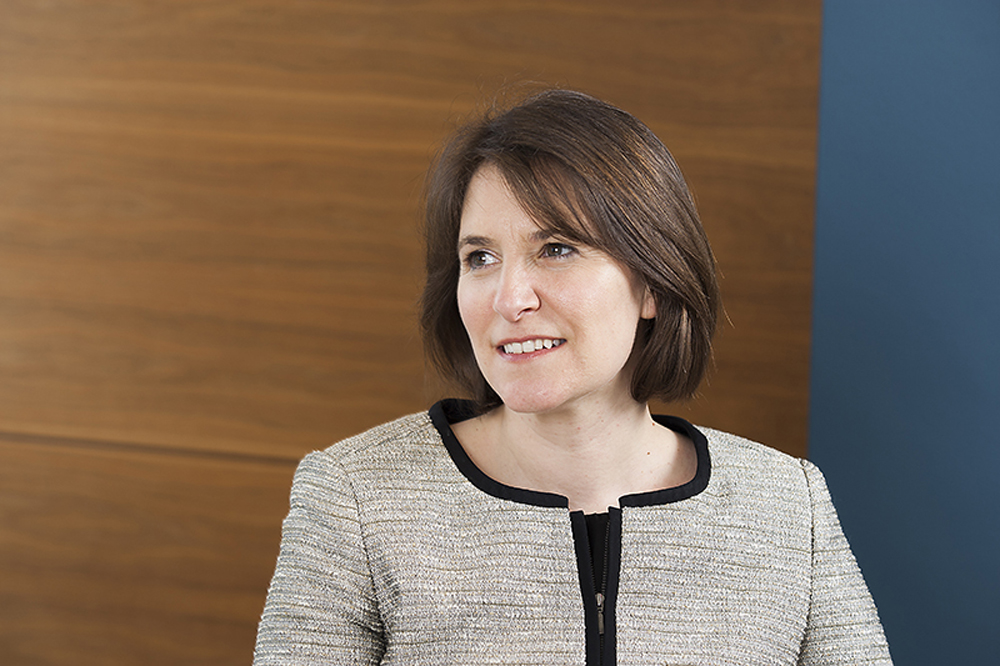 Anneli Howard (Barrister, Monckton Chambers; recommended by the Legal 500 and Chambers Directories as a leading practitioner in EU Law; recognised as a leading competition expert in the International Who's Who of Competition Lawyers and Economists 2017. Anneli is recognised by The Legal 500 2018 awards as EU/Competition Junior of the Year and in 2016 was selected as one of ten barristers in The Lawyer's "Hot 100").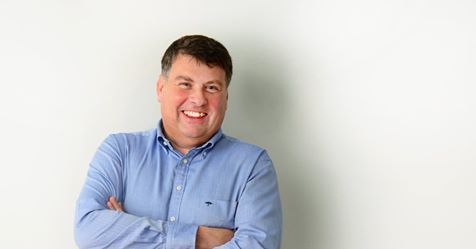 Kevin Kilmartin, Commercial Lead on the Luton Direct Air to Rail Transit Project, a £130m joint venture between Volker Fitzpatrick and Kier Infrastructure for London Luton Airport Limited; Chartered Surveyor with over 30 years' experience in Infrastructure Major Projects across the UK including Highways, Structures, Rail and Airports; Diploma In Civil Engineering (HND); Previously : Commercial Lead at: Crossrail- Ilford Depot, London Underground – Ealing and Upminster Depots, Croxley Rail Link- Herts Co Council/Network Rail/London Underground, Commercial and Financial Director at Toureen Group and Commercial Director at Geoffrey Osborne Limited Civil Engineering; member of The Royal Institute of Chartered Surveyors since 2004; member of the Chartered Institute of Civil Engineering Surveyors)
Moderator

Emmanuella Kwenortey (Freelance radio producer at BBC World Service. Worked at various news organisations, including the Times, the Guardian and BBC London TV News. Recipient of the Guardian's Scott Trust Bursary Award 2016; Oxford University Graduate and Goldsmith's University London MA Graduate)
Delegates will:
Learn how to Build a Brexit Strategy with Pure Business Law
Understand the core challenges Brexit poses for your business and its supply chains by exploring topics such as the impact of no access to the EU single market and customs unions and its implications on EU exports and imports, as well as the loss of FDI and investment for local businesses, startups, and infrastructure.The event will focus on the challenges and opportunities that your business may face following Brexit and help prepare you with industry specific insight.
Gain expert insight tailored specifically to your business
From renowned authorities on the subject, explore the opportunities for new supplier and buyer markets by analysing potential trade agreements including establishing links with key territories/industries within the UK and beyond including the US, China and Australia. Debate how to address the socio-economic changes about by shifts in the labour supply in key industries including the construction sector. Gain tips and advice from leaders and experts in finance, academia, economics, business and innovation to enable you to maximise your business's survival in the period leading up to and beyond the Brexit.
Stay ahead of your competition
Discover ways to build long term strategies for your business and maintain and extend your competitive advantage – whether your business should hire extra staff to deal with increased customs work in the UK, review and amend existing supplier contracts, or, relocate part of your production and investment to other territories. By working with you to understand the challenges and opportunities specific to your business, the discussions will provide you with a guiding policy and a set of actions to help you protect your business's competitive advantage.
Network and enjoy a generous lunch buffet and drinks reception with our eminent panelists (all included in the ticket price)
---
FAQs
Why do SMEs need to understand the challenges of Brexit on their businesses' growth/survival and the opportunities to capitalise on Brexit?
41% of SMEs say Brexit will increase their cost-base, whilst 76% do not have a plan for it
The UK's decision to leave the EU has a crucial impact on SMEs and their business supply chains. The announcement of a UK European exit has already led to the depreciation of the British pound and a scaling back of investment by large and small enterprises alike. The increase in labour costs; unfavourable trade relations with the EU, and the threat of reduction in FDI for UK businesses means it is crucial that SMEs look to adapt their strategy to the new political climate and capitalise on the emergent opportunities of Brexit to ensure their growth and survival. Yet, despite the fact that SMEs make up 99% of the British private sector, according to a recent PWC report only 38% of companies have a clear plan on how to navigate Brexit. Further, up to 76% of companies do not have the right level of support to fully measure and predict the impact of Brexit on their business.
Not just a regular talk on Brexit
We tailor the responses from our expert panel to your business's specific challenges and opportunities, so that you can build a Brexit business strategy that maintains and increases your competitive advantage.
How we tailor it to your needs
Leading up to the event, we work with you to understand your business profile, its specific challenges and opportunities, as well as its source of leverage. We then share these with our expert speakers prior to the event, to form a guiding policy which nullifies threats and takes advantage of emergent opportunities open to your business.
Saving you time and effort
Pure Business Law will do the "heavy lifting," getting your specific concerns and business challenges on Brexit answered in one place, so you can focus on your day-to-day business
A cost-effective alternative to private consultancy fees
Specialist Brexit consultancy advice tailored to your business runs into the £1000s(£150Ph/5-10 hrs), a ticket price of £40 is a potential saving of £690 minimum.
Why should I attend the event if I am not a business owner/founder? How is the event beneficial to employees, students, startups/microbusinesses?
Although the core focus of the conference is on the challenges and opportunities of Brexit for UK SMEs, the event will benefit anyone interested in global politics, international trade, technology, finance and innovation who would like to receive expert insight on the implications of Brexit for the UK economy and tangible advice to guide their business or commercial endeavours. Our speakers come from a wide range of industries including academia, business/finance, accountancy, law and international trade. The sessions are aimed to be interactive and provide you with an opportunity to network with our eminent panelists.
What is involved in the ticket price?
Expert advice from eminent panelists.
Access to the presentations and both panel discussions. The first part of the programme will focus on the challenges SMEs face in the period leading up to and in the post-Brexit era. The second part will focus on the opportunities SMEs can take to ensure their business survival.
The ticket price also includes a light breakfast; all-day tea, coffee and fruit juice; a generous lunch buffet and a drinks reception.
Who is running the event?
The event is run by Pure Business Law & Friends/Partners. Pure Business Law is a boutique business and commercial law firm based in Bedford and operates nationally. It is run by Eve Jarrett, a Legal Director with over 28 years of legal experience and specialism in IP, construction, contracts, employment and business disputes.
We Inspire Girls
The event (partners) is supported by the Inspiring Girls' International Charity. Inspiring Girls International was founded by one of our guest speakers/presenter for the event -International trade law expert Ms Miriam Gonzalez.The charity is dedicated to raising the aspirations of young girls around the world by connecting them with female role models. 50% of all our ticket sales will go to the Inspiring Girls International Charity.
A message from the organiser, Eve Jarrett, Legal Director, Pure Business Law.
The aim of the event is to enlighten SMEs, business owners and employees on the opportunities they have to capitalise on Brexit and provide them with the tools with which to implement a Brexit Business Strategy. As a commercial lawyer and a new business owner of a startup, I am passionate about supporting SMEs in their growth. By bringing together business leaders, industry experts, economists and academics and organising a platform for intellectually stimulating debate, we at Pure Business Law hope to generate lively thought-provoking discussion and demonstrate new paths for growth, innovation and progress for UK SMEs. We are Committed to Giving you the Edge!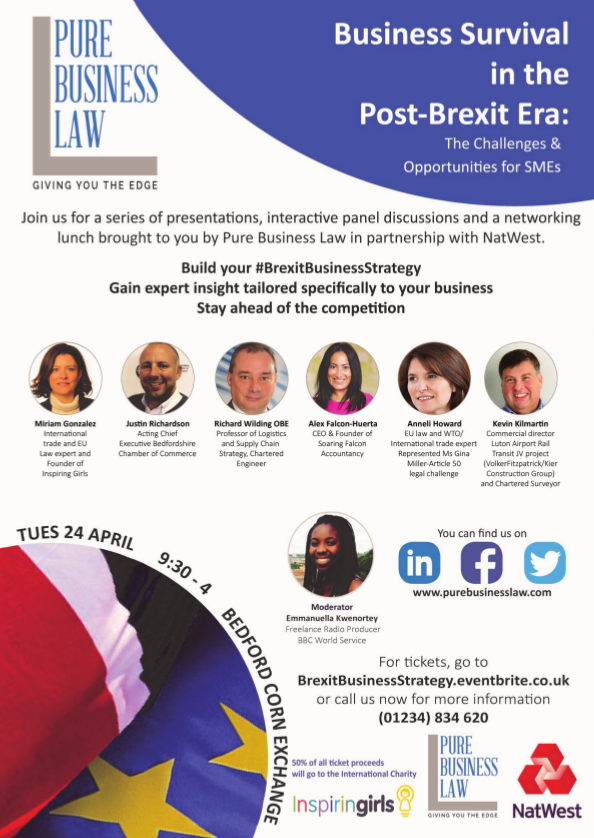 If you are unable to purchase a ticket on Eventbrite, we will have a limited amount of tickets available at the door for £60 per person (£25 for students with proof of ID). These will be allocated on a first come, first served basis.
Please email the Business Development team at info@purebusinesslaw.co.uk if you have any further enquiries in relation to the event or would like any information regarding booking a stand for the event.
website: www.purebusinesslaw.co.uk
twitter: @purebusinesslaw