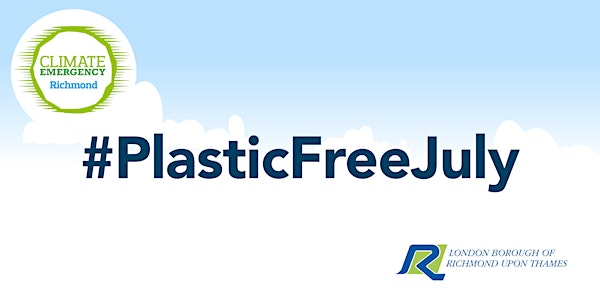 Business tips for reducing plastic: Richmond networking event
Online networking event for all Richmond businesses to share top tips on working towards becoming plastic free #PlasticFreeJuly
About this event
What is #PlasticFreeJuly?
Plastic Free July is a global movement launched by the Plastic Free Foundation. The organisation encourages people worldwide to rethink their relationship to single-use plastic and improve their recycling habits. In short, the movement is all about making you part of the plastic pollution solution.
What is this event all about?
We will be exploring: "Why is reducing plastic important?" "What will be the benefit of becoming plastic free for my business, and the environment?"
We will be sharing top tips, ideas & case studies on how to become plastic free as a business.
This will be an opportunity for you to network with other local businesses and make a pledge to reduce plastic across the borough.
This event will be held online, on Zoom.
We will be joined by...
We are delighted to say that we will be joined at the event by:
Aimee Higgins and Sonia Lakshman are cofounders of Couch to Carbon Zero - a 10 day sprint designed for busy people to maximise their impact for the planet. They also work with businesses to engage and empower their people on the Race to Zero.
Jenine Langrish, winner of a Richmond Community Heroes Award and creator of the Green Richmond Guide, highlighting sustainable local businesses and organisations .
Want to share your story at the event?
Do you have a story to share as a business that has reduced their plastic use/consumption? Want to share it at the event? Or have you tried to do this, and want to share your learnings? We are looking for businesses to attend the event, act as a case study and share their story.
If you are interested, please register for the event here, and fill out the form to let us know.