How are you telling your story? Learn how to use different communication techniques, and styles to better engage your audience.
About this event
Telling your organisation's story has never been more important. There's so many ways you can do this - social media, marketing and podcasts to name a few.
In this free session from the Bank of Scotland Academy we will teach you how to communicate better with your audience as well as share some tips and tricks you can put into practice.
You'll learn:
• The different ways you can tell your story online
• How to convey your brand and its purpose
• The different learning styles of your audience
Missed networking with other businesses? This will be an interactive online trainer-led session with the opportunity to network with other businesses and charities using a unique platform with vitrual 'tables'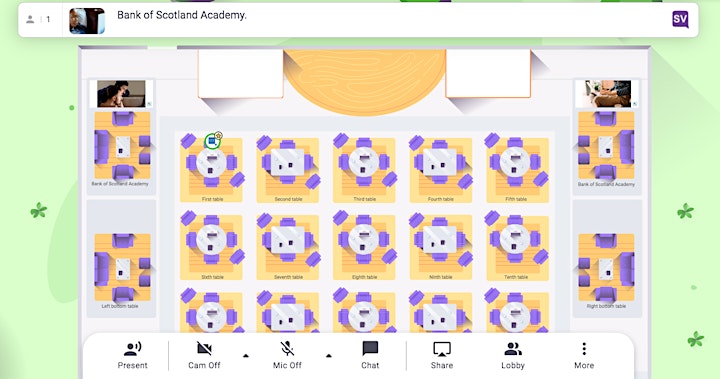 Eventbrite is a third party application. This means it is not owned or operated by Bank of Scotland. If you use this application you must sign up to Eventbrite's Terms of Service, Privacy Policy and Cookie Policy. You can review your marketing preferences once you have created/logged into your account by selecting "Account" then "Email Preferences".
The views and opinions expressed in events are those of the presenters and do not necessarily reflect the views and opinions of Bank of Scotland. While all reasonable care has been taken to ensure that the information provided is correct, no liability is accepted by Bank of Scotland for any loss or damage caused to any person relying on any statement or omission. This is for information only and should not be relied upon as offering advice for any set of circumstances. Specific advice should always be sought in each instance.
Following this event, Bank of Scotland Academy may contact you with a request for feedback or to provide details of other upcoming events. Your details will not be used for any other purpose. By signing up for this session you are agreeing for your information to be used in this way.
Organiser of Business training: telling your story online
We created the Academy to skill the people of Scotland
For over 300 years, we've been proudly by the side of Scotland. So when our research revealed that people across our country still need digital skills, we founded the Bank of Scotland Academy. We believe every Scot should be able to learn the skills they need to thrive on and offline, so the Academy is here to help people save money, businesses run more efficiently, and charities raise more money.
www.BankofScotlandAcademy.co.uk - The Academy brings learning to everyone, everywhere. The platform has been free from the day it went live in 2021, and it will stay that way forever.