This free, interactive workshop is designed to boost business growth in Essex
About this event
Delivered by Backing Essex Business and fully funded by Essex County Council, Business Transformation is a virtual workshop to help businesses transform their processes to create a better working environment. The course will be delivered by Andy Skinner, Director, AMS Business Consultants.
Please note, this workshop is for businesses based in Essex, excluding Southend and Thurrock.
AMS Business Consultants Limited are Lean Six Sigma specialists - in simple terms they:
Help you to understand your current business process performance
Design new processes/products/services for your business
Eliminate unnecessary costs from your business
Identify improvement opportunities
Increase your businesses productivity
Enable efficiency gains
Increase staff motivation
Improve customer satisfaction and retention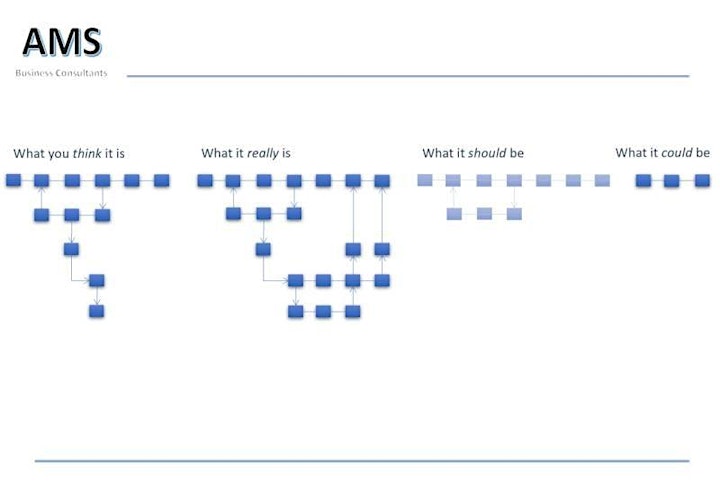 AMS Business Consultants' diverse portfolio of clients include businesses from many sectors including:
Hairdressers
Restaurants
Events decorators
Digital media agencies
HR consultancies
Construction and property renovation
Retail and Online Retail
Bio Tech
Logistics and distribution
Meet Andy Skinner, your mentor for the session
Andy specialises in business transformation, problem solving and increasing productivity or efficiencies within businesses.
He is skilled in identifying improvement opportunities, root cause analysis and risk in business processes.
This may be through process improvement, process management or the design of new processes across all areas of your business from Sales through to HR.
Clients will realise cost savings, productivity gains, waste reduction and identify development opportunities for both business processes and staff development.
Additional services include mentoring and coaching of business leaders, strategy development and staff development through the delivery of tailored training courses for clients.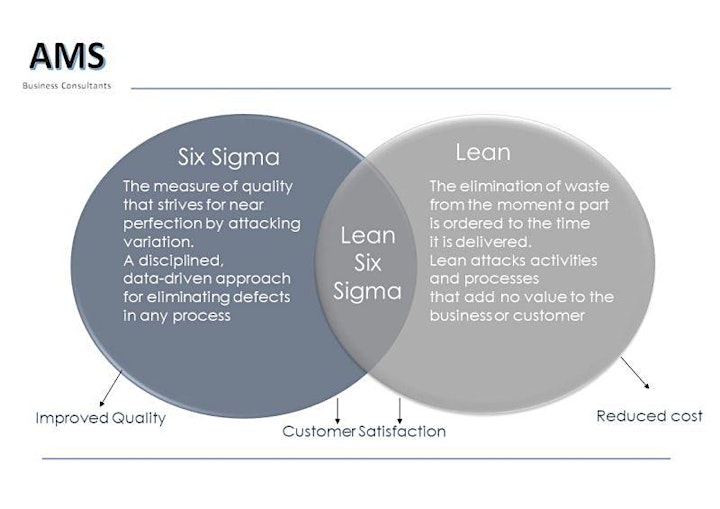 Course Content
Introduction to Process Improvement, Lean and Six Sigma techniques
Define a continuous improvement operating system and what it means to you, your customers and your business
Identify and classify 8 wastes
Understand the key principles of 5S
How do customers measure a business? Voice of the Customer translation
Understand Standard Work and flow
Understand Process Improvement Dialogues' (PID's), Key Performance Indicator boards, and the Root Cause Corrective Actions (RCCA) process are and how they will be used
The knowledge and understanding of each of the topics covered will be reviewed during the training by AMS Business Consultants learning and development team. AMS Business Consultants operate across a variety of industries and sectors and have access to the highest quality experts in their field.
Additional content is available for the delegates upon request:
Facilitation Skills
Presentation Skills
Stakeholder Management
Change Management
Organiser of Business Transformation Workshop
Established over 20 years ago, The Let's Do Business Group is the premier, business support enterprise in the South East. Offering the broadest range of services, we work closely with businesses that seek to get ahead of the pack. Offering strategic consultancy services (short/long term), training, access to finance as well as B2B exhibitions/events, we are here to help budding entrepreneurs and industry leaders alike. LDBG, a not-for-private-profit company, supported by business leaders and local authorities.