Description

Business Vision & Strategy
Vision Business Consulting Ltd help OMB, SME & Corporate businesses across all sectors as well as Professional Practices and Lending Institutions to achieve their growth strategy and desired business goals as well as helping develop the management and staff within the business. Specialist Business Coach, Sales Trainer and Growth Strategy expert, David Adams, the Founder & Owner Vision Business Consulting Limited, will provide us with an interesting presentation and interactive workshop covering the following areas of business vision & strategy, helping us to keep focus on what we need to do, in order to deliver on what we desire.
In this session we will cover:
- Business Vision
- Keeping Your Strategy Robust & Fresh
- Focussing on Your Strategic Objectives
- Where is 'Your Business' going?
- Measuring success
Agenda
09.30am - 10.am - Registration, Networking & Refreshments
10am – 12 midday - Business Vision & Strategy
12 midday - 12.30pm - Networking (if desired)
Vision Business Consulting Ltd - Vision Business Consulting work closely with business owners, management, sales teams and other staff members within a business to help them structure a strategy on which to deliver their Vision. With this they help sustainably imbed procedures, processes and practices along with a right sales methodology and skill sets to win new business. In such a challenging and competitive market, this places their clients in a much stronger position to win new business, increase current and new profitable revenue streams, maintain and leverage off their client base and improve relations with customers, thus avoiding potential losses to competitors.
---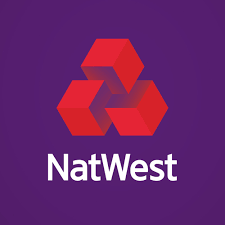 NatWest Bank is part of the RBS group which has a wide array of market leading customer and financial brands. NatWest provides a full portfolio of products and services that were developed with a focus on businesses, helping them achieve their ambitions and save time and money. NatWest is committed to supporting entrepreneurial communities across the uk.
I am a Business Growth Enabler for Portsmouth, Chichester & Worthing, this is a new service and is available to customers and non customers alike. I work closely in the local market to support, develop and add value to SME businesses by providing business advice, bringing together local businesses, supporting organisations and influencers to find ways to support and grow the local market. I champion the fantastic support that NatWest gives to its clients and support the banks vision to be No1 for customer service, trust and advocacy.
I will be running regular workshops and events to help businesses meet a wide range of challenges they are facing, I actively promote these via my social medial profiles therefore please follow me on Twitter @AryanaNatwest or connect with me on my LinkedIn profile.
Please don't hesitate to contact me on aryana.vashisht@natwest.com if you require support with your business ambitions.
I look forward to meeting you at the event above.