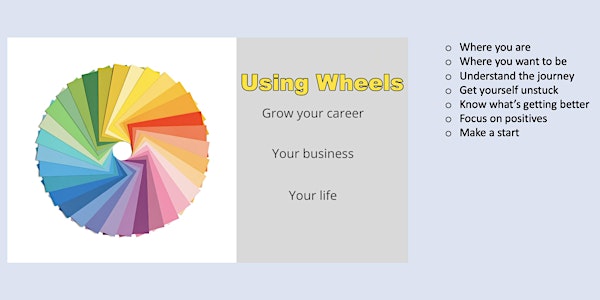 Business Wheels – How to keep your business on the right track
Learn powerful practical strategies to keep your business on track.
About this event
Dave Cordle, Career Development Professional will help you learn powerful practical strategies to keep your business on track. This 1 hour webinar will help you make sure you are:
Heading in the direction you want it to go
Ensuring you can keep tabs important elements of your business
Balancing your business to ensure you enjoy it, and your time away from it.
Before the end of the Webinar Dave will allow for 15 mins Questions and Answer session if you have any questions from the presentation.
So, who is Dave?
Dave is a member of UK Register of Career Development Professionals (RCDP). He helps you to discover who you want to be and where you want to get to.
He will helps you map a route to get there providing a series of tools and techniques, routines if you like, to help you get there as elegantly and efficiently as possible.
You will gain confidence and strategies to overcome challenges along the way and achieve amazing successes.
When "problems" come up, you just have to find the right solutions. You need the right mindsets and attitudes as well as the technical training. The rewards are phenomenal.
For More Information on Dave please visit his website www.davecordle.co.uk
This FREE This MBS Lunchtime Webinar is brought to you by My Business Support ,helping bring businesses together to support each other.
For More Information on MBS CLICK HERE