BUSINESS WORKSHOP by Business Works on International Women's Day | FREE TICKETS

Friday, 8 March 2019 from 11:00 to 11:45 (GMT)
Event Details
JOIN BUSINESS WORKS FOR A BUSINESS WORKSHOP SESSION AT THE BE INSPIRED CONFERENCE 
HOSTED BY YORKSHIRE LADIES LINKS | 8TH MARCH | INTERNATIONAL WOMEN'S DAY WETHERBY RACECOURSE & CONFERENCE CENTRE
Perfect Pricing for Profitability
You will find out information on:
"How much should we charge for our goods and services?" is a question we get asked regularly.  In this workshop we will look at different ways of pricing for goods and services. 
Are you charging the perfect price, or discounting and ending up working for nothing?
We will explore:
1.     Is there such a thing as a "going rate"
2.     Supply and demand impact on pricing
3.     USP and how this impacts pricing
4.     Mid-tier pricing
5.     Discounting
6.     Value pricing
---
Presenter: Jo Tomlinson BA (hons) ACMA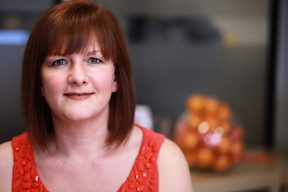 Jo is the owner of Business Works UK, a value based advisory service who solve real problems and needs for their clients.  Our clients want more from their accountant than an end of year history lesson.  They want to work with advisors who they trust to give them advice on their business.  This is a long-term relationship strategy.
Jo started her accountancy practice after working for 20 years in industry as a commercial and management accountant. Jo wanted to create a business model which satisfied the needs of SME businesses.  Having spent time working in big Blue Chip businesses, supporting decision making and improving profitability, Jo wanted to bring these skills to the SME's she represented too.
After being made redundant for the third time, Jo decided to set up an accountancy practice and be in charge of her own destiny.  Jo considers herself a problem solver first and an accountant second which could often lead to her becoming bored with the routine of permanent roles after a couple of years.  "I would generally take a role where there were problems to solve" says Jo, "often a lack of working processes, procedures and systems, but always an analytical challenge for me to get my teeth into.  Once these were resolved and things were running smoothly, if I couldn't find something to challenge me within the organisation, I would end up looking elsewhere".  With a growing business of her own and around 150 businesses that are represented by Business Works, Jo is never short of a challenge any more.
As well as doing the legal and compliance services, which are traditionally what is expected of an Accountancy Practice, Business Works supports and advises clients and coaches them to help them to achieve the dreams and goals they had when they started out in business.
---
If you would like to find out more information about this FREE business workshop please contact Business Works at : 
www.businessworksuk.co.uk
Facebook: https://www.facebook.com/BusinessWorksUk
Twitter: https://twitter.com/Business_Works
LinkedIn: https://www.linkedin.com/company/business-works-uk-ltd
---
This event is FREE TO ATTEND but spaces are limited so please register for tickets through this Eventbrite page.
To find out further information and gain general admission to the Be Inspired Conference you must register for your FREE entrance ticket here https://yorkshireladieslinksbeinspired2019.eventbrite.co.uk
---
WETHERBY RACECOURSE & CONFERENCE CENTRE
Venue information, directions and parking
The Racecourse has an onsite café where refreshments will be served all day, ample break out space, free onsite car parking and easy accessibility.
Directions and a map can be found here http://www.wetherbyracing.co.uk/location-map/
---
Contact Yorkshire Ladies Links:
Please email if you would like to receive information on exhibiting or sponsorship opportunities at The Be Inspired Conference events@yorkshireladieslinks.co.uk
or telephone our event organiser Melanie Malcolm on 07801 072222
To find out more about Yorkshire ladies Links Conferences and events please take a look at the Yorkshire Ladies Links website http://www.yorkshireladieslinks.co.uk/
Twitter @LadiesLinks https://twitter.com/LadiesLinks
Facebook www.facebook.com/yorkshireladieslinks

Linkedin www.linkedin.com/groups/Yorkshire-Ladies-Links-7447355

You can also find Yorkshire Ladies Links on Pinterest, Instagram and Google+
Save This Event
When & Where

Wetherby Racecourse & Conference Centre
York Road
Wetherby
LS22 5EJ Leeds
United Kingdom


Friday, 8 March 2019 from 11:00 to 11:45 (GMT)
Add to my calendar
Organiser
Welcome to Yorkshire Ladies Links
Bringing together women to share & inspire...Yorkshire Ladies Links is a non membership women's networking organisation, supporting professional business women from all sectors both online and offline through networking conferences and events. We welcome professional women, working mums, startup business owners, or those who simply want to support local events and charities. 
Please join us at:
Be Inspired Conference, 8th March, 2019, Wetherby Racecourse, Wetherby, West Yorkshire.
Now taking stand bookings and sponsorship for all our events.
Like us on Facebook & join our Facebook group Yorkshire Ladies Links, follow on Twitter @ladieslinks, Join our LinkedIn group, follow on Pinterest, Instagram and Google+
Yorkshire Ladies Links is a trading division of Bespoke Networking Ltd