Description
"It was so inspirational. I feel like I have achieved a year's amount of work. Can't wait for the next!" Vanessa Maile, Vanessa Maile Jewellery
Click here to see what these happy writers had to say.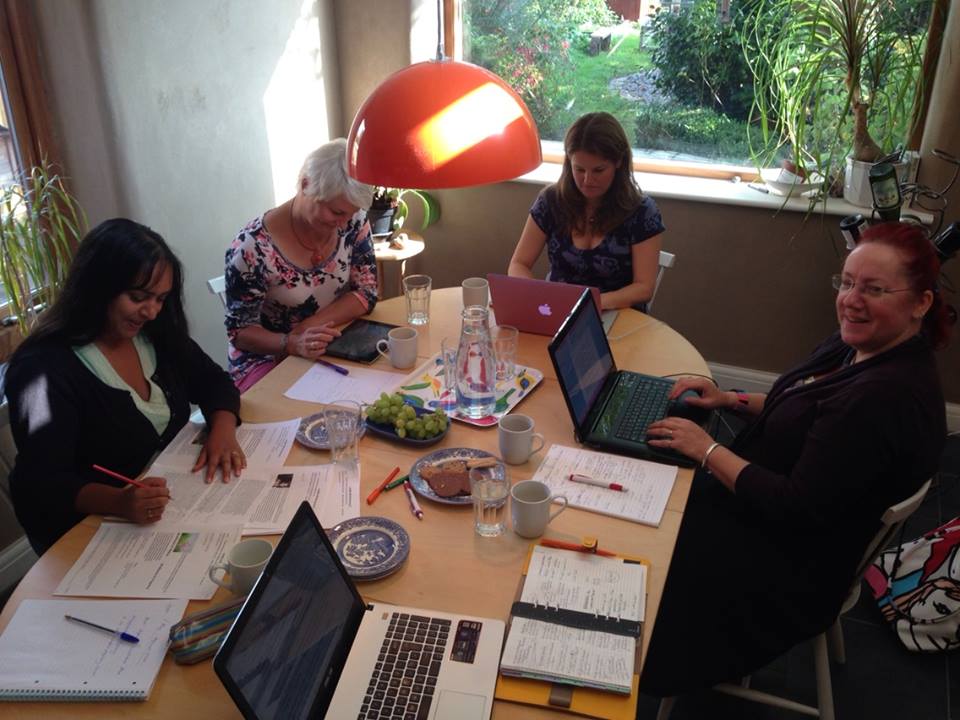 Do you resist writing? Whether it's a blog post, an email newsletter, copy for your website or an email to a client, there's a real temptation to do everything – anything – else on your to-do list and leave the writing until you're 'in the right space' (i.e. in the panic just before the deadline).
And yet there's nothing quite like the satisfactory feeling of 'having written'. It's a bit like going for a run – you rarely fancy it but you feel fantastic on the other side.
Wouldn't it be great if there was a pain-free way of getting the writing done without having to work late or have a boss breathing down your neck?
Well now there is!
The Business Writers' Lock-In is a morning spent round a table with like-minded people, getting that writing out of your head and onto a page. You will have the chance to set session goals, enjoy focused writing time and get feedback on your work if you want it. And you'll be quickly rumbled if you sneak onto Facebook!
You'll leave with a weight off your mind and words on your page. And all before lunch.
"What a great morning. Very productive. It's unblocked my very clogged brain!" Jane Smith, Myrtle's Bags
Tea, coffee and nice biscuits* provided.
Only 6 spaces per session (these will run regularly - do keep an eye out on social media and my website for future dates and times), so book quickly.
* Not necessarily nice biscuits as in Nice biscuits - those coconutty ones with the crinkly edge - I mean nice biscuits like the more luxurious ones. You know, not the supermarket value range. Your writing deserves a quality snack.