Description
Three-quarters of organisations in the UK offer coaching to employees (CIPD, 2015); 69% of organisations expect to increase their capacity for coaching in their Learning and Development programmes (CIPD, 2016). Coaching practice is still ahead of research.
This session will assist organisations overcome their challenges when using coaching interventions.
Our regular #BusinessTalk seminars offer the chance to hear speakers from academia and industry share their latest insights into business thinking. They are also an excellent opportunity to network with peers from the local business community. #BusinessTalks are free of charge, are open to everyone and refreshments are provided.


Speakers
James Brook, Managing Director, Tech Talent Solutions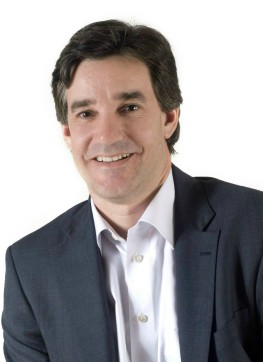 James Brook is passionate about helping people realise their full potential by discovering and optimizing their strengths and energy through coaching and leadership development. He co-founded Strengths Partnership Ltd, a strengths-based business psychology consulting firm and world-leader in strengths-based assessment, leadership coaching, and talent development, and acted as Joint MD of the company from March 2006 to March 2018.
During this time, James co-authored Strengthscope® ( www.strengthscope.com ), a cloud-based strengths profiling system used by leading companies around the world.
James has a Masters in Organisational Psychology and an MBA and has gained experience around the world working with some of the world's best-known brands including Yahoo, Novo Nordisk, Sainsbury's, Facebook, and Allen and Overy. He holds Chartered Fellow membership with the Chartered Institute of Personnel and Development (CIPD) and is a long-standing member of the Institute of Directors. His innovative and thought-leading work has also been published in a number of national and trade publications, such as The Guardian, Personnel Today, Fast Company, Training Journal, Financial Times, Management Today, Director Magazine and Business Review Europe. He is also co-author of Optimize Your Strengths, published by Wiley and an International Book of the Year finalist.
He has spoken at a large number of leading HR and talent events, including CIPD national and local events, ABP (Association of Business Psychology) conferences, Corporate Research Forum the Annual Coaching at Work Forum, and the International Psychology Conference, Dubai.
Dr. Yi-Ling Lai (CPsychol), Senior Lecturer, University of Portsmouth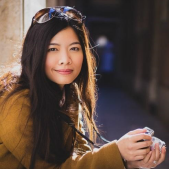 Yi-Ling joined the University of Portsmouth as a Lecturer in Organisation Studies & Human Resource Management in January 2016.
Yi-Ling completed her PhD in Occupational Psychology and her MA in Human Resource Development and Consulting, before her appointment at the University of Portsmouth. She is also a Chartered Psychologist (CPyschol) by the British Psychological Society (BPS). Prior to her PhD study, Yi-Ling worked for several years in talent management and leadership development in a global management consulting firm.
---
FAQs
How can I keep up-to-date with the latest information on business events, schemes and oppportunities to help businesses succeed?
Subscribe to the #BusinessTalk Newsletter.
What time should I arrive?
Registration opens at 5 pm and the guest speakers will begin at 5.30pm prompt.
Will refreshments be available?
Yes. Tea, coffee, and biscuits will be available throughout registration and afterward during the networking.
What are my transport/parking options for getting to and from the event?
Car parking is available on site after 5 pm for a fixed fee of £2. For more details, maps and directions, please visit our website.
How much do these events cost?
#BusinessTalks are free to attend.
Do I need to register to attend?
Yes. Please click the Registration button at the top of this page.
Do I have to bring my printed ticket to the event?
No, we don't need to see a printed ticket at this event.
Is it ok if the name on my registration doesn't match the person who attends?
Yes, no problem. We will update your details on arrival.
Is Wi-Fi available?
Yes, Wi-Fi is available for University guests.
Are these events recorded and will any photographs be taken?
The #BusinessTalk presentations may be recorded subject to receiving permission from the speakers. On occasion, professional photography and video production may also take place at the event and these images may be used on future promotional materials for the University of Portsmouth. Please note that by attending the event, you are giving your consent for your image to be used on University of Portsmouth promotional materials. Please let us know on arrival if you do not wish to be included in any photographs or videos.

I have a query that you haven't answered here. How can I contact you?
If you have any questions about this event, please contact the Business Services and Research Team. Email: bsro@port.ac.ukor call 023 9284 4046.
What events do you have taking place, how do I find out about them?
The latest Business and Law events are can be found on our Eventbrite page. You can keep informed of all upcoming events by subscribing to the Faculty of Business and Law Newsletter.
Information on this page may be subject to change at any time.