#BusinessTalk: Leadership - What can Business Managers learn from Managers...
Description
"UK productivity is in crisis. Our output per person has grown by less than 1% since the end of 2007 unlike our counterparts in the G7 who have made progress over the last ten years. The last published statistics show we are more than 15% behind our industrial allies (competitors?) and the situation isn't improving.
In the same period, various surveys have found that only 7% of employees believe they are working to their full potential (the difference between what they ARE doing and what they COULD be doing is as much as 30%) and more than half of people say they have left a job directly because of their boss.
With the massive uncertainty facing the UK in the months ahead, it is vital we explore new ways to address this problem, and the example of sport allows us to consider how we could maximise team performance by starting with the team manager. Sport has long been held up as an example to business and the inspirational effect of sporting success is well known to most, so can we take the most positive elements of sports leadership and transfer them into other organisations to address our productivity problem?"
Speakers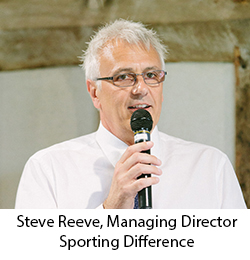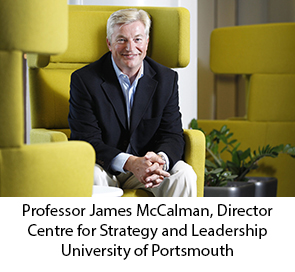 ---
Car parking is available on site after 5 pm for a fixed fee of £2. For more details, maps and directions to the venue, please see our website.
PLEASE NOTE: If you wish to book tickets for more than one person, you must provide the names and contact email addresses for ALL attendees. Multiple places booked for the same name may be cancelled.
Information on this page may be subject to change at any time.
Date and Time
Location
Richmond Building
Faculty of Business and Law
Portland Street
Portsmouth
PO1 3DE
United Kingdom