A day of debate on politics, economics, philosophy and more at The Devonshire Dome as the Battle of Ideas festival comes to Buxton!
About this event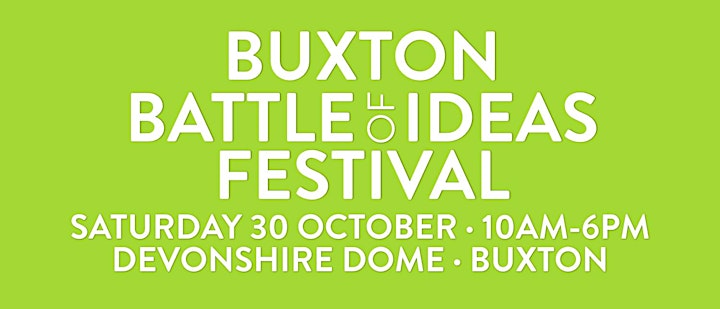 Join us at this stunning venue in the spa town of Buxton, in the heart of the Peak District in Derbyshire. An opportunity to get to grips with some major public debates and the challenges we face going forwards, from the legacy of coronavirus to contemporary trends in public life.
Produced by the Academy of Ideas in association with University of Derby.
DEBATES INCLUDE:
Should we resist the new normal? • Letters on Liberty: Beyond the Culture Wars • Transforming the economy post pandemic • China in a Changing World • Electric Dreams? Cars and the Future of Transport • Can we cancel Cancel Culture? • Letters on Liberty: Disunited Kingdom - The End of the Union? • Going Green: Eco-dogma or salvation? •
TICKETS
Standard ticket – £25
Concession ticket – £15
AoI associate ticket - £15
Full-time students - £5
School pupils – FREE(see ticket offer below)
FREE TICKETS FOR SCHOOL PUPILS
We are delighted to make the following special offer to school pupils: a free day-ticket to the Buxton Battle of Ideas festival on Saturday 30 October.
Just email schoolschampion@academyofideas.org.uk stating you would like to attend, the name of your school and an email address to send your free ticket to.