Sales Have Ended
Registrations are closed
Sorry you missed this event. You are more than welcome to join us at a future networking session, first Wednesday of every month. Check out our event listings and register your place now!
Sales Have Ended
Registrations are closed
Sorry you missed this event. You are more than welcome to join us at a future networking session, first Wednesday of every month. Check out our event listings and register your place now!
FREE In-Person networking event for the local business community, delivered by Buy Local Norfolk!
About this event
Buy Local Norfolk (BLN) Networking - 4th August
BLN Networking is open to all and we are a very welcoming community. Feel free to bring a friend too, the more the merrier, just ensure you are both booked on!
This month we are excited to be meeting in Wroxham hosted by Buoyancy Bikes - have you tried it yet?
Now's your chance - 30min Buoyancy Bike taster sessions available during the event
BLN Members £5 (BLN will subsidise the remainder)
Non-Members £11 (This is an already reduced rate, kindly offered by Buoyancy Bikes)
Hire includes a snack and a drink -see example menu attached below (please be aware options may vary on the day) You can also purchase snacks and drinks at any time during the event.
Buoyancy biking is so much fun, really sturdy and easy to get on and off of the bikes, handy storage basket and drinks holder. If you want to stop peddling, just take sit back and take in the beauty of the broads. It can be as relaxing or as active as your want it to be!
PLEASE ENSURE TO SELECT THE CORRECT TICKET TYPE FOR US TO ENSURE ALL WHO WANT TO, HAVE AN OPPORTUNITY TO EXPERIENCE THE BUOYANCY BIKES.
WE WILL NOT TAKE PAYMENT, YOU WILL NEED TO PAY VIA CASH OR CARD DIRECT TO BUOYANCY BIKES ON THE DAY.
Members, guests and anyone else with an interest in Buy Local are all welcome...what's more; networking is FREE (excluding buoyancy bike hire if you choose to take advantage of this!)
To book your place, please purchase your ticket here on Eventbrite prior to the event to help us confirm numbers and easily sign you in on arrival.
Format
6pm - Networking/ buoyancy biking
6.30pm - Chairman's report on current and upcoming events and opportunities.
7pm- Spotlight Member
7.15pm - Individual introductions to your businesses
7.30pm - More networking/ buoyancy biking til 9pm!
Location
Buoyancy Bikes, 20 Bure Cl, Wroxham, Norwich NR12 8RU
They are located on the Wroxham side of the river close to the railway bridge. (see attached map below)
Parking
Please park in Wroxham at one of the public car parks then walk up
Turn down the road next to Liberty Restaurant, keep left and follow the signs. Please take care when walking over the bridge.
Here is a precise what3words address, made of 3 random words. Every 3 metre square in the world has its own unique what3words address.https://w3w.co/owls.tedious.cries
How can networking help your business?
Networking is a great opportunity to meet potential customers, suppliers and collaborators. Building those connections can help your business grow exponentially. Most people like to do business with people, so if you personally are visible, likeable and helpful your business is immediately more appealing.
But it's not all about making sales. Having a network of other professionals you can call on can make a huge difference to your business. Most business owners will come across similar problems throughout their careers, so they may be able to share some sage words of wisdom with you.
And don't forget, you're not just presenting yourself to the people in the room. They will all know plenty of other people who could be your customers if you create the right impression and continue to build relationship on and offline.
Our Top Online networking tips
Bring business cards! If someone wants to connect make sure you have your card at the ready.
Prepare a short 1 minute introduction to your business. You will have the opportunity to tell the group who you are and what you do. If you've already thought about it, there's less pressure on the day
Think about what sort of business it would be helpful for you to connect with and see who may be able to help you
Listen to what other people have to say; don't just talk about yourself!
Tell, don't sell - explain how your product or service helps solve a problem, rather than what it is you are selling.
Smile!
Code of Conduct - Online and Offline Event Participation
Buy Local Norfolk (BLN) is dedicated to providing a safe and professional environment, (meetings, events, activities, both online and offline) for everyone. BLN does not tolerate harassment in any form and BLN participants violating these rules may be sanctioned or expelled from BLN networking and events, including online communities and events.
Expected Behaviour
• All members are expected to be respectful, kind, and professional
• They will exercise consideration and be mindful of others
BLN networking is intended to be a business development and social event, please conduct yourself and your choice of language appropriately. At our "round the room" introductions, please use the opportunity to speak about yourself and your business, as well as outlining what you are looking for from the networking event.
Please also maintain these standards of behaviour in online communications in our online forums, remembering how words may be misinterpreted by the community.
Unacceptable Behaviour
Intimidating, harassing, discriminatory, abusive, derogatory, or demeaning speech or actions by any participant, at any BLN event, online or offline, as well as on our social media platforms will not be tolerated.
Consequences of Unacceptable Behaviour
If a participant engages in unacceptable behaviour, BLN directors or staff members may initiate any reasonable action they deem appropriate, including removal from BLN online forums or events. Membership may also be revoked with no refund of monies paid.
Contact Information
If you are being harassed, notice that someone else is being harassed, or have any other concerns involving someone's welfare, please notify a member of the BLN team or email info@buylocalnorfolk.org.uk. BLN will be available to provide assistance, so that those experiencing unacceptable behaviour will feel safe at our events.
If you would like a copy of the full unabridged code of conduct, please contact info@buylocalnorfolk.co.uk.
BLN values your participation.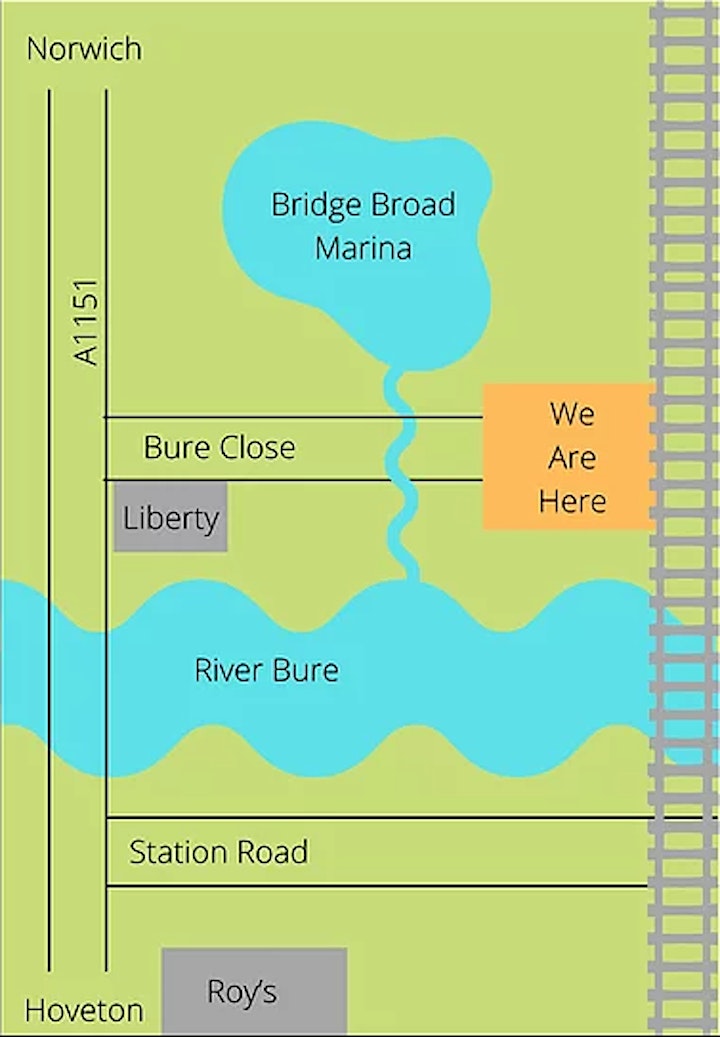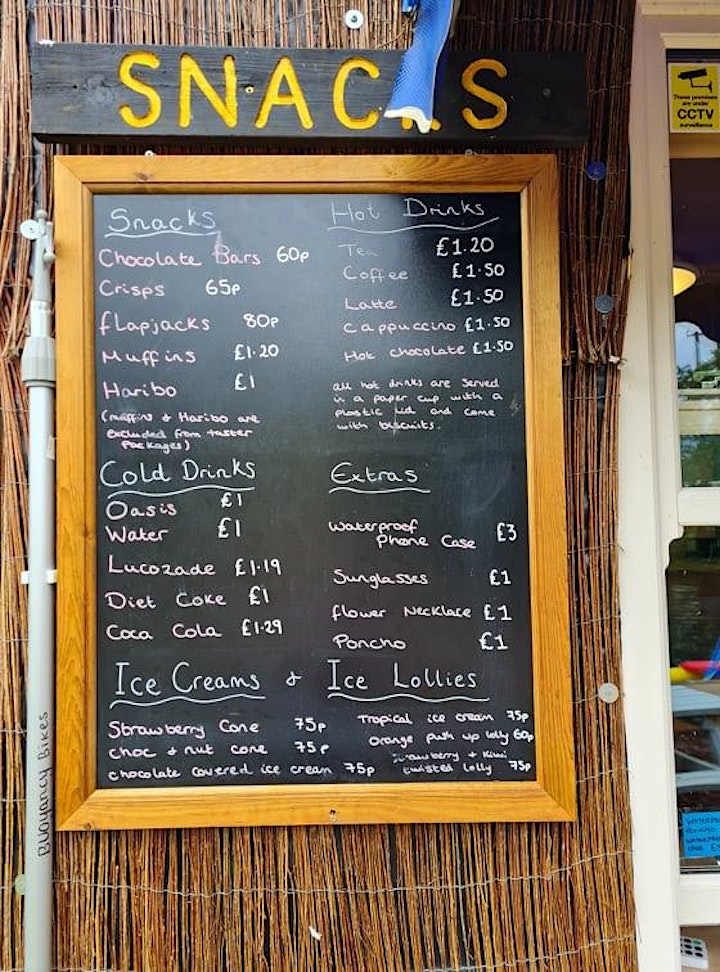 Organiser of Buy Local Norfolk Networking - 4th August
The directors of  Buy Local Norfolk all share the ambition to protect Norfolk's beautiful communities and way of life in the most sustainable way possible…by providing a brand which is instantly recognisable and synonymous with a business that is truly local to Norfolk, and by spreading the buy local message to buyers, customers and visitors so each can make an immediate and informed choice as to whether or not they spend their money in a way which directly contributes towards supporting the Norfolk way of life.  
The local-ness of a business is of huge importance because the more local a business is to Norfolk the greater the real value of that business to our economy. Extensive research by the Federation of Small Businesses, Centre for Local Economic Studies (CLES), Mary Portas and New Economics Foundation has consistently confirmed what we already knew, local businesses keep money circulating within local economies, thus supporting in the most sustainable way possible: local jobs, local distinctiveness and ultimately, local decision making.
Buy Local Norfolk is a membership organisation that has developed a yard-stick by which to effectively measure the 'local-ness' of any business. Those businesses which meet our unique criteria for 'local-ness' can, in return for a small membership fee, use our established and striking brand to proudly present themselves to consumers, customers and visitors as a business which is truly local to Norfolk.
Buy Local Norfolk is a not-for-profit social enterprise which directs any money it makes back into raising the profile and purpose of the brand and its members to the wider community of Norfolk. At the core of Buy Local Norfolk is a community of businesses that willingly choose to buy local thus fully playing their part in investing in Norfolk as a great place to live, work and play.
Fundamentally the Norfolk economy has 4 primary incomes. These are:
Government/welfare

Business investment

Tourism

Export of goods and services.



On the flip side, the Norfolk economy has 4 primary out-goings. These are:
Taxation

Energy (utilities/broadband/phone)

Supermarkets, national/international brands (Amazon, Ebay etc), Takeaways.

Imported goods and services.

                                                 
We believe that with the will, and a lot of collaboration, we can increase some incomes and decrease some outgoings just by all of us simply buying local as and when it is reasonably possible for us to do so. Every time money is spent with a locally based business it automatically contributes towards a more vibrant business community within Norfolk and creates more opportunities for our young people, for new businesses to start up and for existing businesses to expand, and helps to protect those businesses who produce goods and deliver services which make Norfolk the unique and wonderful place it is.
The 6 directors of Buy Local Norfolk are all local business owners who, because they are proud to live and work in this beautiful county, give their time and expertise entirely FOC.