'Buying and Merchandising' - Paul Buckle – Rolled Up Sleeves Ltd/BIRA
About this Event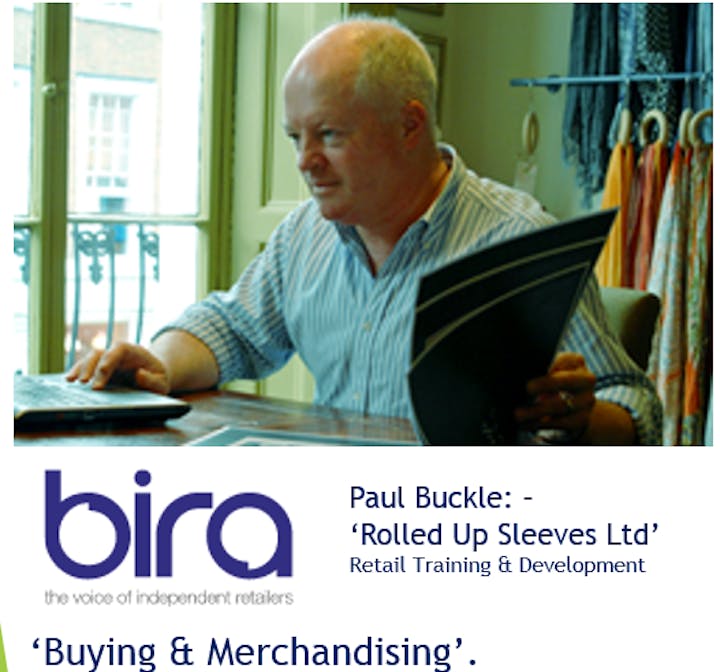 Paul Buckle has worked in retail for over 30 years and started his retail consultancy specialising in Buying and Merchandising in July 2009.
Initially working in his family business, he left to join Austin Reed where he was promoted to their Operations Director and subsequently Buying and Merchandising Director. From 2002 until 2009 he was employed by Ede and Ravenscroft as their Retail Director.
He currently has consultancies with a number of retail and wholesale businesses and is a Course Leader for Fashion Business at the London College of Fashion. In 2018 he was awarded a UAL teaching award, which is nominated by students and presented at the annual LCF graduation ceremony in the Festival Hall.
Paul's recent 'tailor-made' training assignments for Bira members include Voisins in Jersey, Riverside Arts & Glass of Norwich and Hackney Council.
Paul leads on Bira's Buying & Merchandising and Visual Merchandising courses