About this Event
You are invited to join us for an informative and enjoyable evening on
Buying Property in London for London's Turkish Community

This is a relaxed and informal event where you will gain an in depth understanding of how you can purchase your own property in London with the support of TurkishBank UK.
Hear the stories from Turkish speaking individuals who have successfully purchased property in London and understand how you can do the same.

This is an interactive evening where you will have the opportunity to put your questions to our Expert Property and Mortgage Panel and ensure that you have all the information you need to move your London property dream forward.
The evening will include open networking, so you can meet with other Turkish speaking locals and enjoy some delicious canapes and drinks to ensure you have an enjoyable and relaxed event.

Who is this event for?
This event is for all Turkish speaking residents of London who are interested in purchasing a London home and want to include their Turkish income. Or, for Turkish speaking residents who wish to meet other people in the Turkish community.
It is an opportunity to meet with high level banking executives who can assist you with all your financial needs and queries in the UK.
Spaces are limited so please book now to avoid disappointment.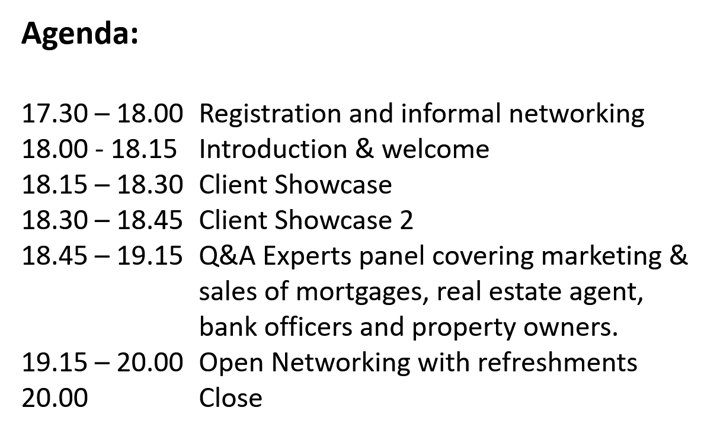 REGISTER NOW