Description
After a series of very successful pop up and one day events in West London, we've been asking our followers where they'd like to see us next.
Shoreditch spoke the loudest and so we're on our way!
For the FIRST TIME EVER we'll be bringing our fashion resale concept EAST. We'll be popping up for 2 weeks at the fantastic 170 sqm space at the Dray Walk Gallery in Shoreditch E1 for our biggest pop up shop experience to date!
We'll be celebrating with a launch night on Wednesday 4th November, when we'll be serving craft beers and ciders AND offering 10% off all purchases on the night. Not to be missed if you want first dips on the best bargains from Alexander Wang and Stella McCartney to Helmut Lang and Acne.
Join us there to shop preowned designer fashion straight from the wardrobes of fashion's most sartorially gifted.
BuyMyWardrobe Pop Up at
Dray Walk Gallery, Dray Walk (off Brick Lane) London E1 6QR, UK.
Launch night Wednesday 4th November 6-9pm
Daily Thursday 5th November - Sunday 15th November 2015
11-7pm
See you there.
Love the BuyMyWardrobe Team x
Thank you to our Sponsors....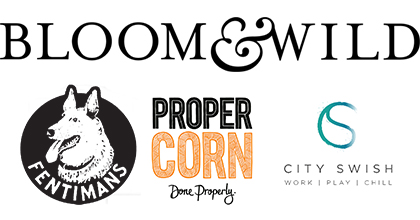 www.bloomandwild.com - flowers through the letterbox
www.cityswish.com - best therapists delivered to you
www.fentimans.com - botanically brewed beverages
www.propercorn.com - done preperly