BUZZING - DIVORCED - A MAN OR A TOY! THE SEARCH FOR A SEX LIFE IS ON (16+)
Buzzing - A solo play by Debbie Bird - direct from the pre lockdown Edinburgh Festival!
About this event
First release of tickets.....
See video clip below!
"Now, I've never been promiscuous", BUZZING
Written and performed by Debbie Bird
Directed by Mark Farrelly (Quentin Crisp: Naked Hope)
When did you last feel alive?
Fifty, frumpy and full of inhibitions, newly divorced Julie is searching for the sex life she once had, declaring "I'm not ready to be put out to pasture yet!". Hurling herself into the modern dating scene, Julie shares her experiences with raw humour and engaging honesty, introducing us to the range of characters who help (or hinder) her transition into an empowered woman living her life and having that elusive fun.
But what does it take for Julie to really become herself, and does she have the inner courage? What is required of any man or woman to live their most authentic life in a world that wants us to settle for 'fitting in'? Expect tears, truth, and revelations aplenty in this warm and witty solo play which made a sparkling Edinburgh Festival debut in 2019, and now tours in this specially extended version.
70 minutes no interval
Contains sexual references, recommended 14+
"A useful reminder that in order to be useful and helpful to others, one must first be useful and helpful to oneself. An encouraging and enlightening show" LondonTheatre1
"We cry with her, we laugh with her, and, most importantly – we feel with her" Spy in the Stalls
"Nothing is off limits in this frank, open, honest and heartfelt story" Theatre and Arts Review
ABOUT Debbie Bird
Never Say Never !
After 15 years of teaching drama and performing arts in an excellent secondary school with the most wonderful friends and colleagues I took a leap of faith and made a massive change.
In September 2015 I began my actor training, studying for a Masters in Professional Acting at The Academy of Live and Recorded Arts in Wandsworth. I graduated in December 2016 and my feet have not really touched the ground since!
I am now an experienced immersive performer: Meeting at 33, by Second Circle, an immersive verbatim piece about recovering alcoholics; Silhouette in the Smoke, by Immercity, a Victorian ghost immersive Whodunnit; Mother Christmas, Lapland UK, an immersive interactive experience for families set in the forest at Ascot; and more recently, War of the Worlds immersive experience in London with Dot.Dot.Dot.
I have been fortunate to perform in a range of stage productions from Shakespeare to new writing and am always keen to return to the theatre.
NEVER SAY NEVER. It is never too late to follow your heart's desire.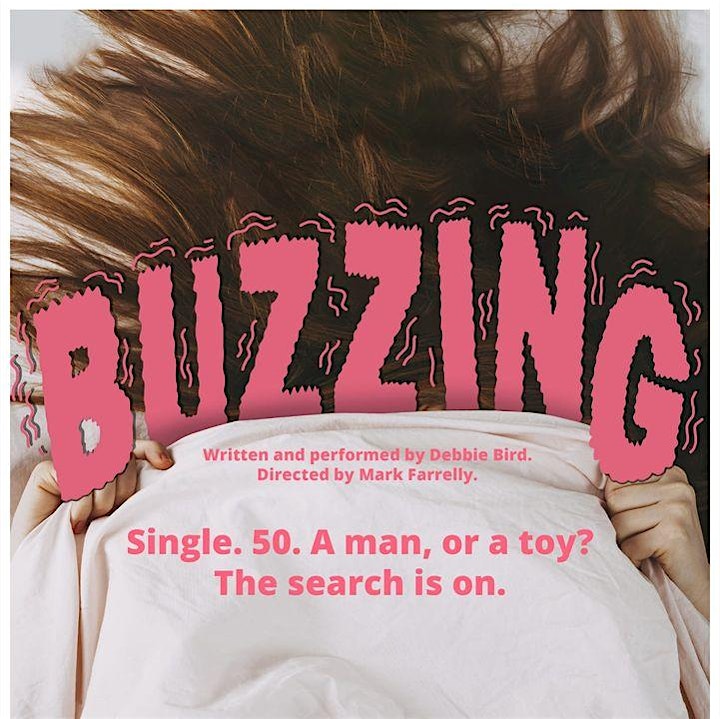 Organiser of BUZZING - DIVORCED - A MAN OR A TOY! THE SEARCH FOR A SEX LIFE IS ON (16+)
(REGISTERED CHARITY NUMBER 1185264)
We are an independent, not-for-profit charity committed to enriching the cultural life of Henley-in-Arden and further afield and bring this event to you in association with Henley Arts4All.
www.HenleyArts4All.Co.Uk
All your support for the Trust - from ticket sale profit, donations and membership fees to room hire and refreshment sale profit helps to fund the Guild Hall Trust. This includes our own programme of indoor and outdoor live performance, community events, historical enactments and learning opportunities as well as taking care of the Guild Hall buildings and gardens so that they can be enjoyed today and for generations to come.