Buzzing for loyalty - Marketing & PR workshop for food brands
Description
Workshop#4: Marketing & PR
Is your brand failing to reach its intended consumer? Is it overshadowed by other brands in the same industry? Want to ensure that your brand gets the attention it deserves? 

Our marketing and PR experts will help you figure out how to create press worthy conversations, drive online and print media coverage and social interactions, organise events and connect the dots, to form inspiring collaborations.

Cinnamon Bridge can provide you with the knowledge and connections to help fast track your brand. The key to any marketing strategy is the content. You need a strategy that reflects your product and your brand. This needs to be done on the right channels to the audiences to make sure that every time you tweet or post a picture, people will recognise what your brand is and what it does.
Bootcamp
This 5-workshop series will offer valuable information to assist food start-ups, as they embark on their entrepreneurial journey. This workshops is designed and led by the Cinnamon Bridge team, experienced food entrepreneurs, industry experts, mentors and creatives alike. Those attending will gain valuable knowledge, which will ultimately serve to facilitate the growth of their businesses. The workshops will include informative presentations, hands-on mentoring, valuable and insightful exercises, talks from successful food industry entrepreneurs, and more. Not only will the workshop facilitate growth and offer industry acumen, it wil be a very unique networking opportunity.
Agenda:
18:00 - 18:10 Registration 
18:10 - 18:20 Welcoming and Introductions 
18:20 - 19:30 Panel Discussion and Q&A
19:30 - 19:40 Break
19:40 - 20:40 Positioning workshop for Food Start-ups
20:40 - 21:00 Pitching 
21:00 - 21:10 Wrap up
21:10 – 22:00 Networking and refreshments
22:00 - End of event
Speakers & Mentors: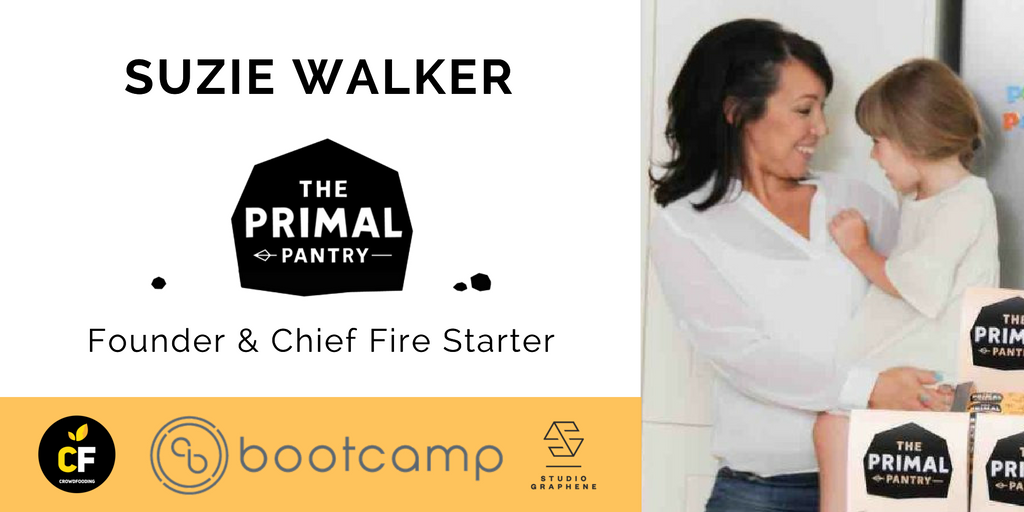 SUZIE WALKER
Founder at The Primal Pantry
The UK's First Paleo Energy Bar. The home of real, pure and tasty paleo/primal energy bars. Completely grain free and made with 100% natural ingredients. #incrediblytasty
Now available in Waitrose, Sainsburys, Tesco Express, Holland & Barrett, Wholefoods, Planet Organic and Ocado as well as various independent stores, gyms, yoga studios and CrossFit Boxes.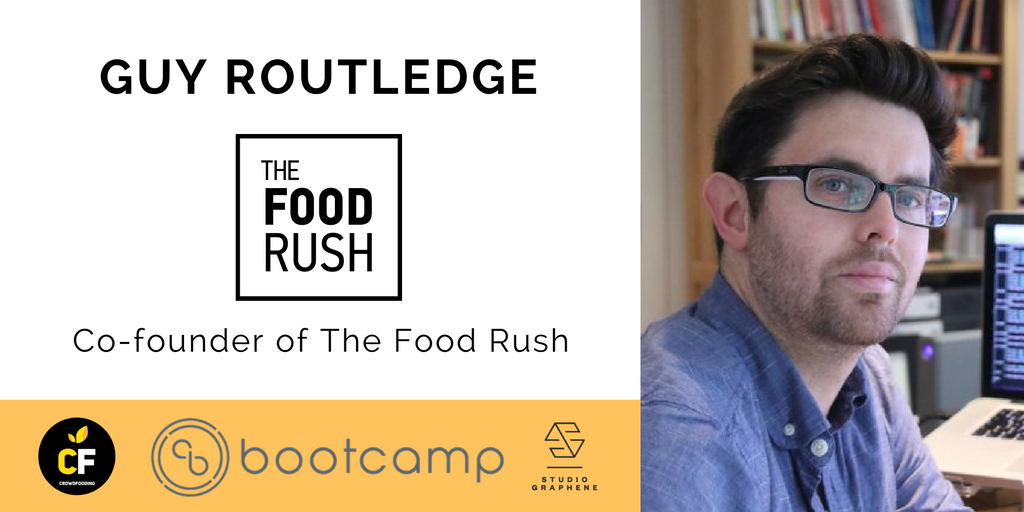 GUY ROUTLEDGE
Co-founder of The Food Rush
Guy is the co-founder of The Food Rush, a Future of Food Magazine that aims to raise awareness and spark conversations about the intersection of food, technology, innovation and sustainability. With a background in web development, video production, digital marketing and with a love of food, Guy's passion is to help innovative food businesses thrive online.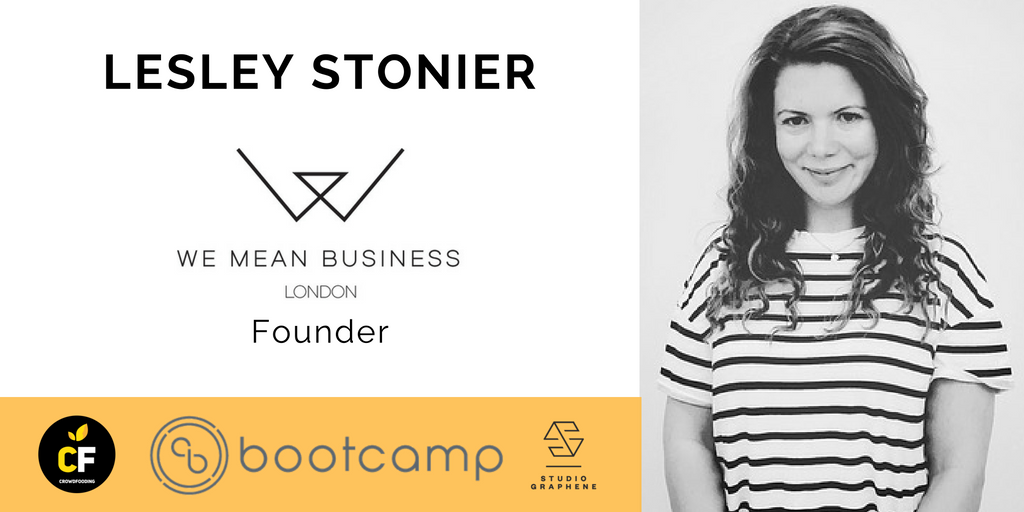 LESLEY STONER
Founder at We Mean Business
I have built my marketing career on some of the UK's biggest brands (Lucozade, Ferrero Rocher, Aquafresh) working in large multinational businesses (Glaxosmithkline, Ferrero, Suntory), which has given me a huge amount of strategic and commercial marketing experience.
The idea behind We Mean Business, London is to pass this experience on to help those who want to create something for themselves. In marketing we create and sell stories, and I am passionate about helping those who have a great idea and the will to put themselves out there and succeed. 
My strengths are strategic thinking, creative problem solving, developing and leading people, and I love a challenge. I have experience of building marketing strategies, developing advertising, digital, social media and in store campaigns, developing & delivering innovation, building P&L's, pricing & promotional plans and leading and managing teams of people.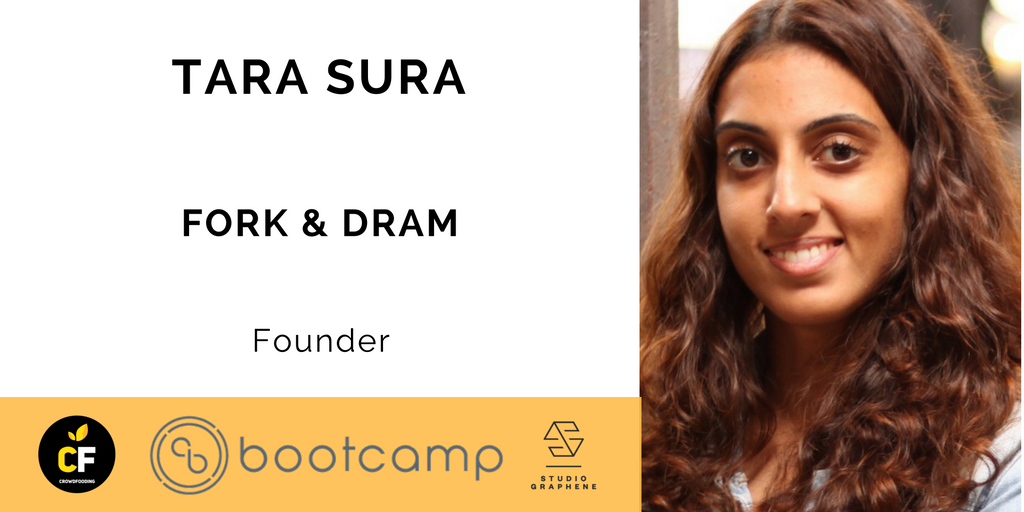 TARA SURA
Founder at Fork & Dram
Tara is a creative and knowledgeable team player, accompanied with excellent communication and organizational skills, with self-determination and a passion to deliver beyond expectations. Experienced in creating social events and brand experiences for luxury lifestyle brands, with a strong interest in food and drink. Tara now works with start ups and small food and drinks brands to re-imagine and re-discover their brand and bring them back to life with engaging and visually impactful content strategies for digital platforms. We are experts in brand strategy, social media, photography and web design.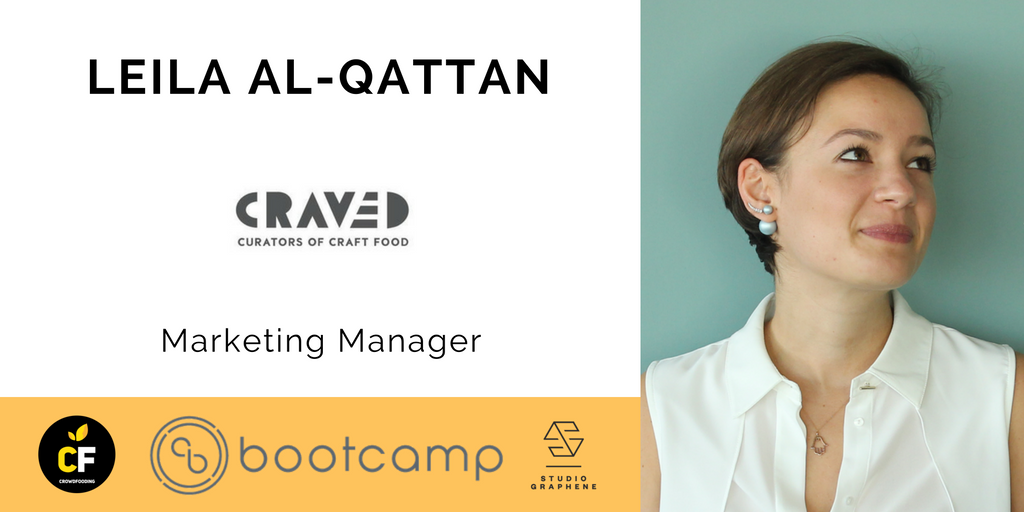 LEILA AL-QATTAN
Marketing Manager at Craved
Leila is the Marketing Manager at Craved, a start-up online retailer that specialises in curating and retailing British craft food and drinks. She oversees all of Craved's PR and Marketing strategy building and implementation, from content production and press outreach to inbound digital marketing. Prior to working at Craved, she worked in journalism and PR for the F&B industry in Shanghai, China then in digital marketing for a SaaS start-up in London. She has a Master's degree in Media and Communications from LSE.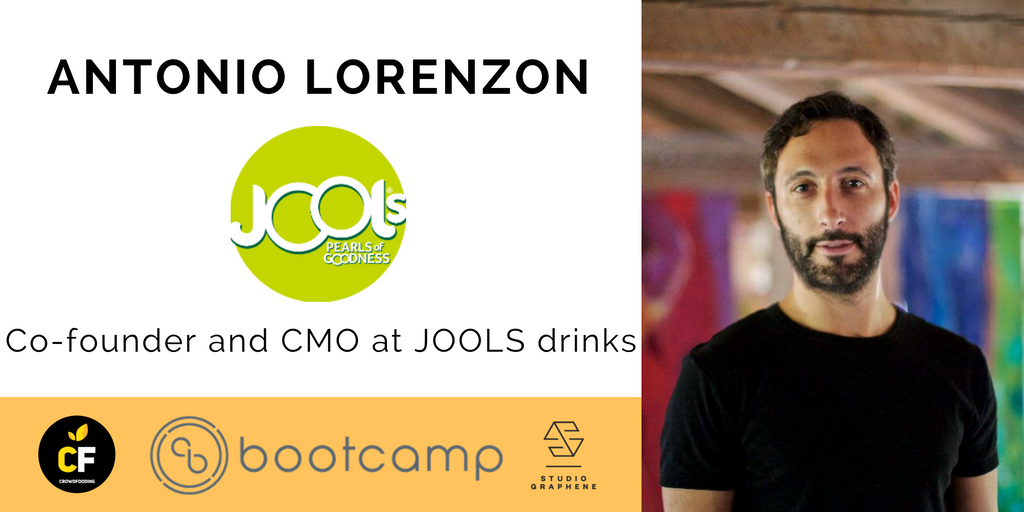 ANTONIO LORENZON
Co-founder and CMO of Jools Drinks
Antonio Lorenzon is a passionate and result-driven professional with 15 years' experience in Marketing and proven results in Brand Innovation, Marketing Management, Leadership and Communication Strategy in global and local environments across different industries such as FMCG, Food & Beverage, Sport, Luxury, Beauty, Consulting and Advertising.

He graduated in Economics at the University of Padua in 2002 and in 2008 he completed his Ph.D in Marketing and Communication at IULM University in Milan and MIT Sloan School of Management in Boston (USA) where he spent 1 year as lecturer. After 6 years of Marketing Consulting and Training and 8 years as Marketing Leader in the regional headquarter of Procter & Gamble and Kellogg in Geneva, he has recently moved to London for an entrepreneurial project called Jools, an innovative and award-winning food & beverage Start-up where he is the co-Founder and CMO.
Grab your tickets now and learn how to fast-track your business.
We also have 3 other workshops as part of Food Startup Bootcamp:
Workshop#3: 
Workshop#5: Pitch & close the deal - Fundraising and Investment