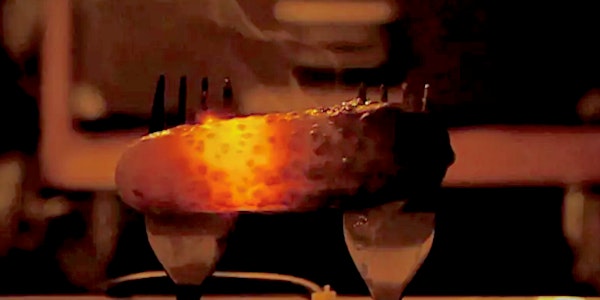 Bwyd Rhyfedd (Iaith - Saesneg) | Freaky Food (Language - English)
Gŵyl Wyddoniaeth Abertawe | Swansea Science Festival
About this event
Ymunwch â Xplore! i ddarganfod peth o'r wyddoniaeth ryfedd a rhyfeddol y gellir ei harchwilio gan ddefnyddio bwyd. Mae'n sioe sy'n hawdd ei threulio, yn faethlon ac yn berffaith i'r teulu cyfan!
Gwybodaeth Bwysig:
• Addas i: Pob oed
• Iaith: Saesneg
• Lleoliad: Oriel y Warws
• Sylwch y bydd angen i chi archebu tocyn ar gyfer plant ac oedolion ar gyfer y digwyddiad hwn
• Mae'r tocyn digwyddiad hwn yn rhoi mynediad i'r Amgueddfa i chi yn awtomatig, heb yr angen i orfod archebu tocyn mynediad safle ychwanegol.
Sylwch, mae'r tâl ar gyfer y tocyn hwn yn ddielw, ac fe'i ychwanegwyd i sicrhau eich lle ar gyfer y digwyddiadau capasiti cyfyngedig hyn. Mae Gŵyl Wyddoniaeth Abertawe yn ddigwyddiad dielw, a bydd unrhyw incwm yn cael ei rannu rhwng Prifysgol Abertawe ac Amgueddfa Genedlaethol Cymru i ariannu ei ymchwil a'i raglenni cyhoeddus yn y dyfodol.
____________________________________________
Join Xplore! to find out some of the weird and wonderful science that can explored using food.
It's a show that's easy to digest, nutritious and perfect for the whole family!
Important Information:
• Suitable for: All ages
• Language: English
• Location: Warehouse Gallery
• Please note you will need to book a ticket for both children and adults for this event
• This event ticket automatically gives you entry to the Museum, with no need to book an additional site entry ticket.
Please note, this ticket charge is non-profit making, and has been added to secure your place for these limited capacity events. Swansea Science Festival is a non-profit making event, and any income will be split between Swansea University and National Museum Wales to fund its research and future public programmes.
Organiser of Bwyd Rhyfedd (Iaith - Saesneg) | Freaky Food (Language - English)