Byline Insiders Club - CSA reporting from Cleveland, to Savile and Jay
Description
An evening dedicated to the writers and supporters who make Byline possible to ensure 'nothing comes between you and the news'. This private access event will be an exclusive opportunity to network, listen to a talk from our guest speakers, and of course meet the Byline Media team.
On Thursday October 6 Byline Insider will be hosting a round table discussion of the reporting of Child Sexual Abuse in the press and media in the last few decades.  It will be a general discussion about the roles of press coverage, rules of evidence and appeal for witnesses, and the changes in both law and policing in the last few years. 
Appearing on the panel to discuss this will be 
Beatrix Campbell - Writer, her book Unofficial Secrets, about the Cleveland crisis, is being updated
Tim Tate - journalist, author and documentary maker who investigated the 1987 Cleveland child abuse scandal and fall out. 
Mark Williams Thomas - the former detective turned investigation journalist whose ITV documentary on Jimmy Savile precipitated a new wave of allegations about extensive abuse.  

Meirion Jones - the BBC producer whose expose of Jimmy Savile was suppressed by BBC Newsnight. Now editor of the Bureau of Investigative Journalism  
David Hencke - former Guardian political correspondent. Exaro writer and Byline contributor who has covered many of the child abuse police investigations of the last four years
Paul Connew - former deputy editor of News of the World and editor of The Sunday Mirror who attempted to report CSA allegations against Jimmy Savile and Sir Peter Morrison.  
Meanwhile, thanks to Byline writer Martin Hickman...
Canbury Press will be giving away 20 free copies of its new edition of Abuse of Trust: Frank Beck and the Leicestershire Children's Home Scandal by Mark D'Arcy and Paul Gosling, updated with a new chapter on the allegations against the Labour MP Greville Janner,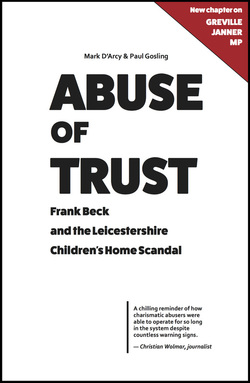 This password protected event is free to Byline Foundation Members (or for would be members) either by pledges to Byline writers or a share allocation. 
Byline Insider events are private, to allow full and frank discussion of difficult issues. No tweeting or reporting allowed. 
Tickets are very limited and allocated on a first come, first served basis.
Do book early for what is bound to be a popular event. 

A pay bar will be available.