About this Event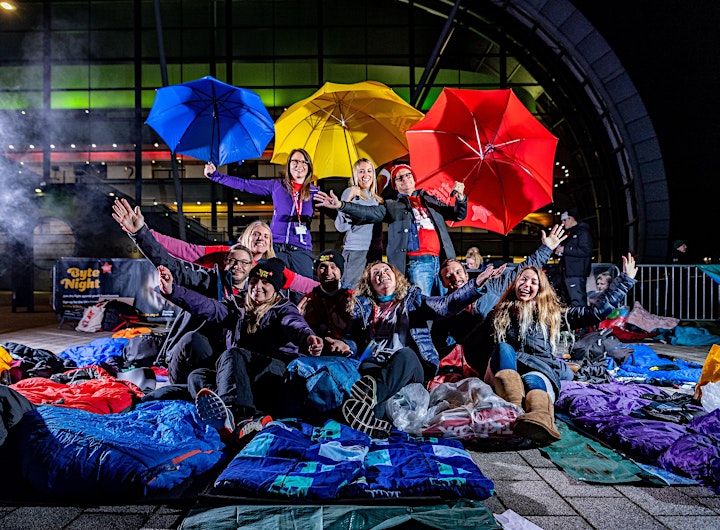 Byte Night gets its name from the first sleep out event in 1998 where 30 businesses in the technology sector slept rough and raised £35,000 for Action for Children's work. 22 years later and Byte Night is the biggest corporate sleep out event in the UK, attracting participation from a variety of industries.
Byte Night doesn't replicate what it's like to sleep rough. But it will give you an insight into the reality homeless young people face every day. By sleeping out and raising money, you'll help us to transform the lives of vulnerable children and young people in the UK.
Attend this launch event to find out what to expect on the night and to hear from Action for Children about the impact of funds raised at Byte Night across the UK and in the local area.